The London Underground map is the great modern symbol of the city but it's creative direction has been highly contested, being fought over by four men, living and dead, over the past 70 years. By chance at LASSCO we currently have five different examples of the map, available for sale, that show it at every distinct milestone in its development.
–
This map produced in 1919 is fairly confusing by modern tube map standards. Although it seems rather jumbled and squashed, the benefit of this layout was that it could be superimposed onto a street map, which allows a far more accurate representation of the stations in relation to their location in London.
Anon, c1919
£380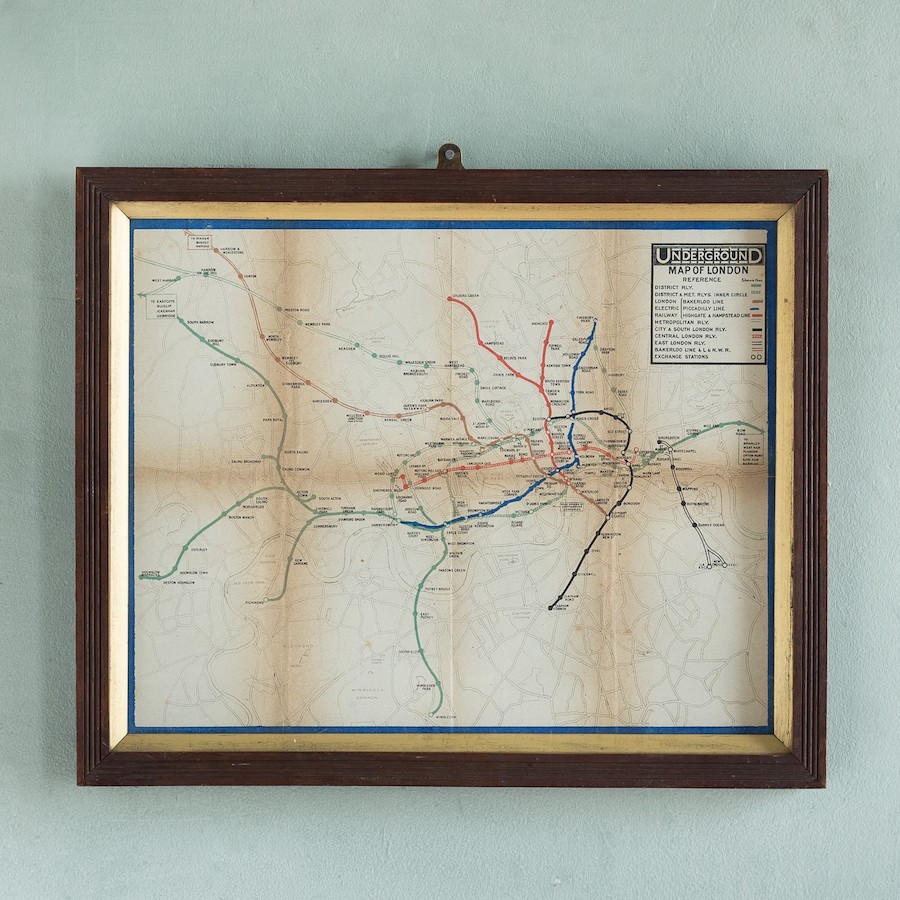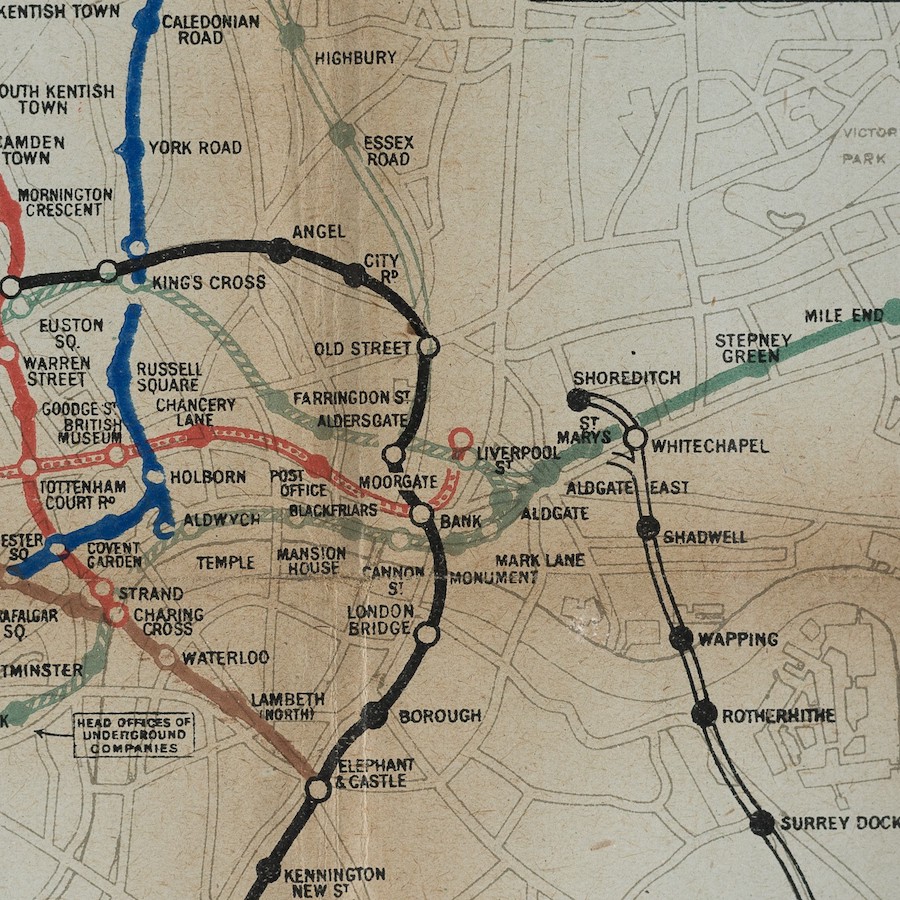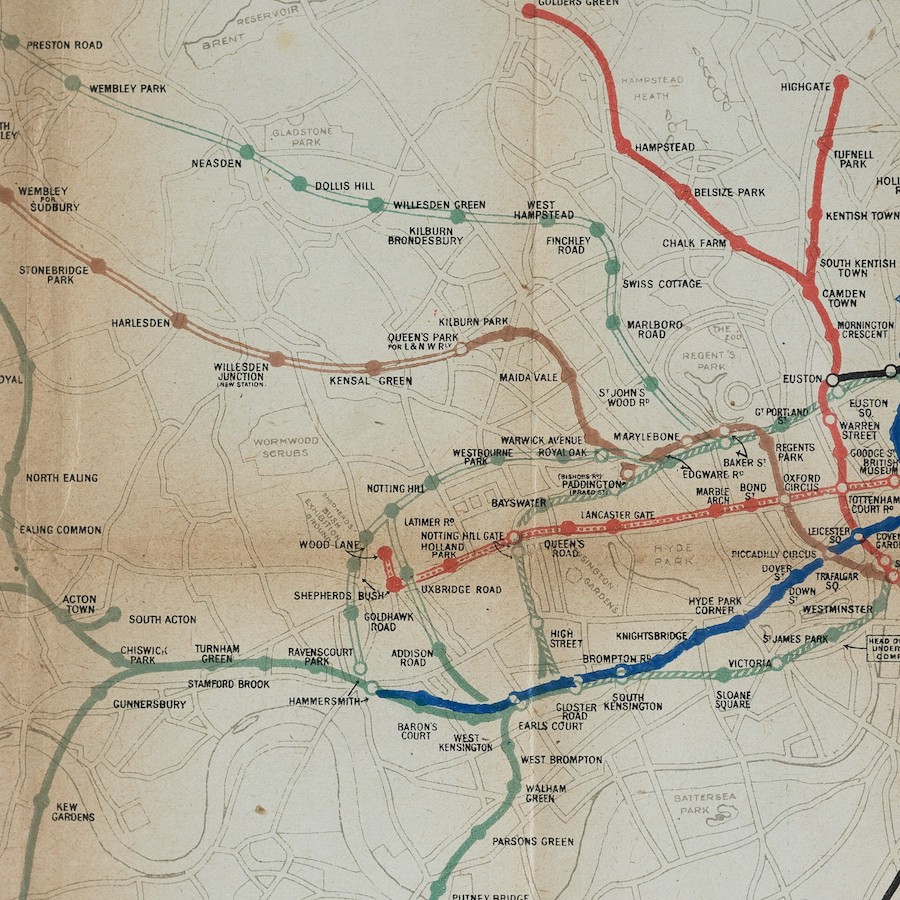 In 1926 Fred Stingemore introduced a more artistic style of map that was clear and readable but not entirely geographically accurate. However it was Harry Beck who is largely credited with designing the modern tube map as we know it. Beck, who was laid off by the Underground in the 1920's retained an interest in it and with considerable spare time on his hands he set out to, "straighten the lines, experiment with diagonals and even out the distance between stations."
This example from 1949 is widely acknowledged as one of Beck's favourite iterations of the map.
Harry Beck, c1949
£175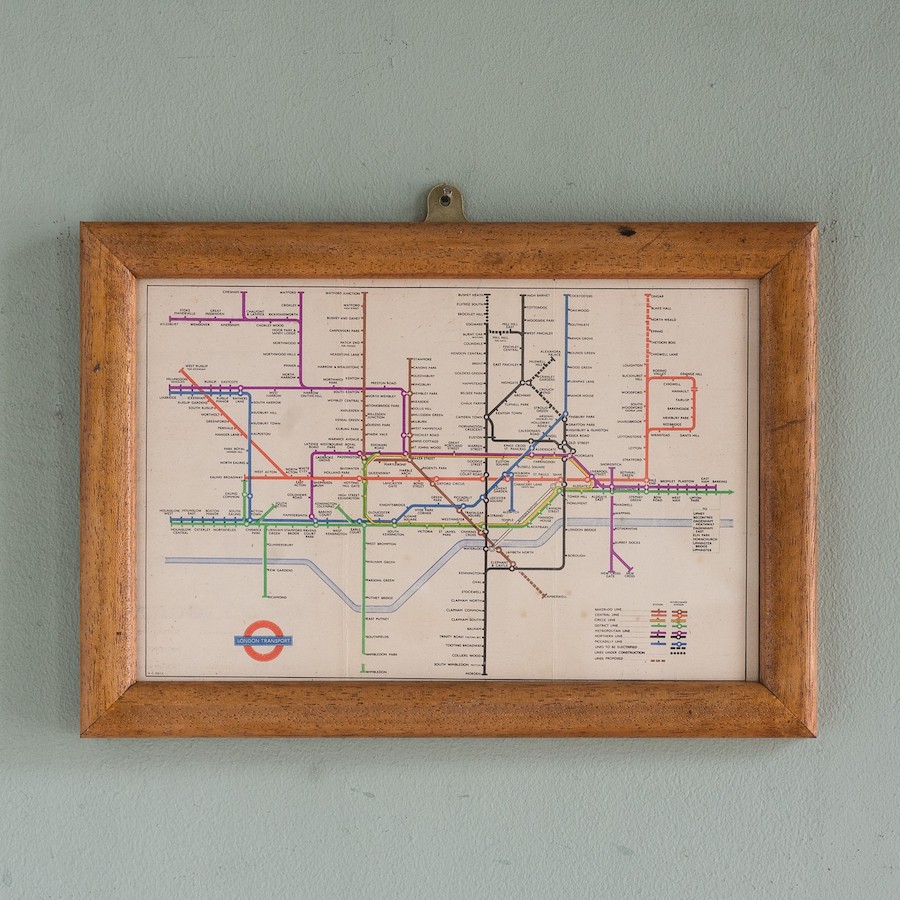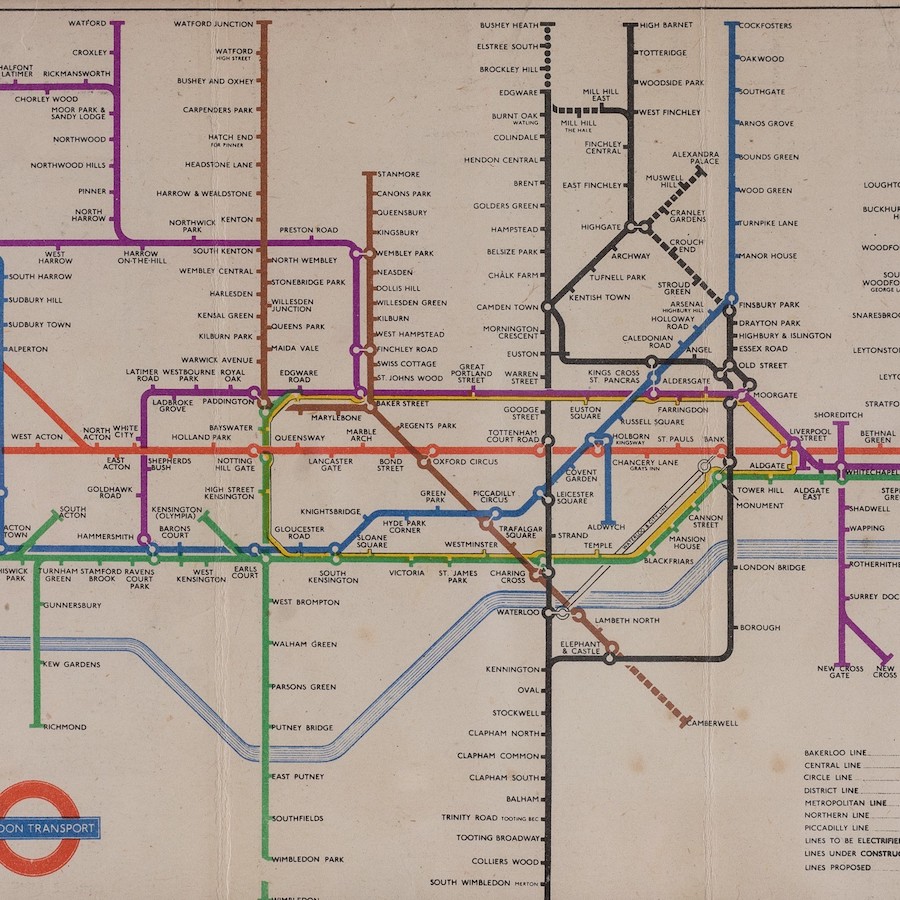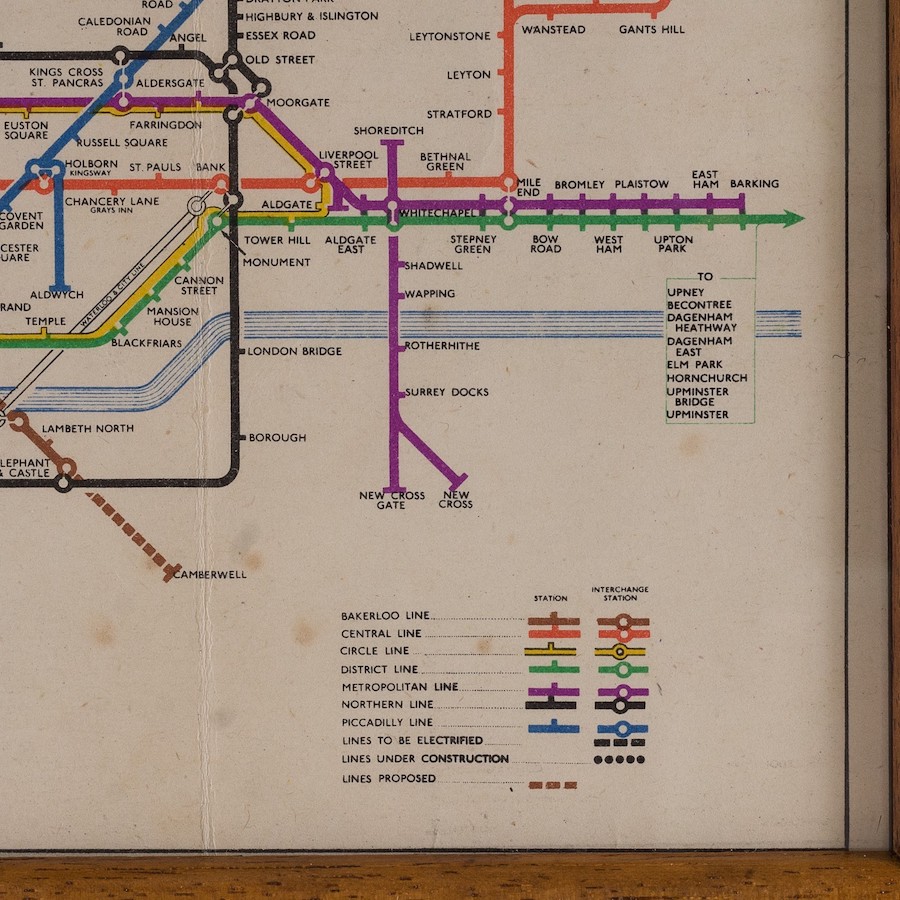 Harry Beck continued his involvement with the Underground map right up until 1960, with numerous updates and revisions being made during that time. They included replacing central London tube links with oversized, emboldened lines, the use of more vertical lines and different markers and symbols for stations which interchanged with other lines.
So Beck's nose was well put out of joint when in 1963 the Underground's publicity officer Harold Hutchison introduced a version which included the Victoria line as well as many ugly interchanges and sharp lines. Beck was so vexed by this he threatened legal action.
Harold Hutchison, c1963
£90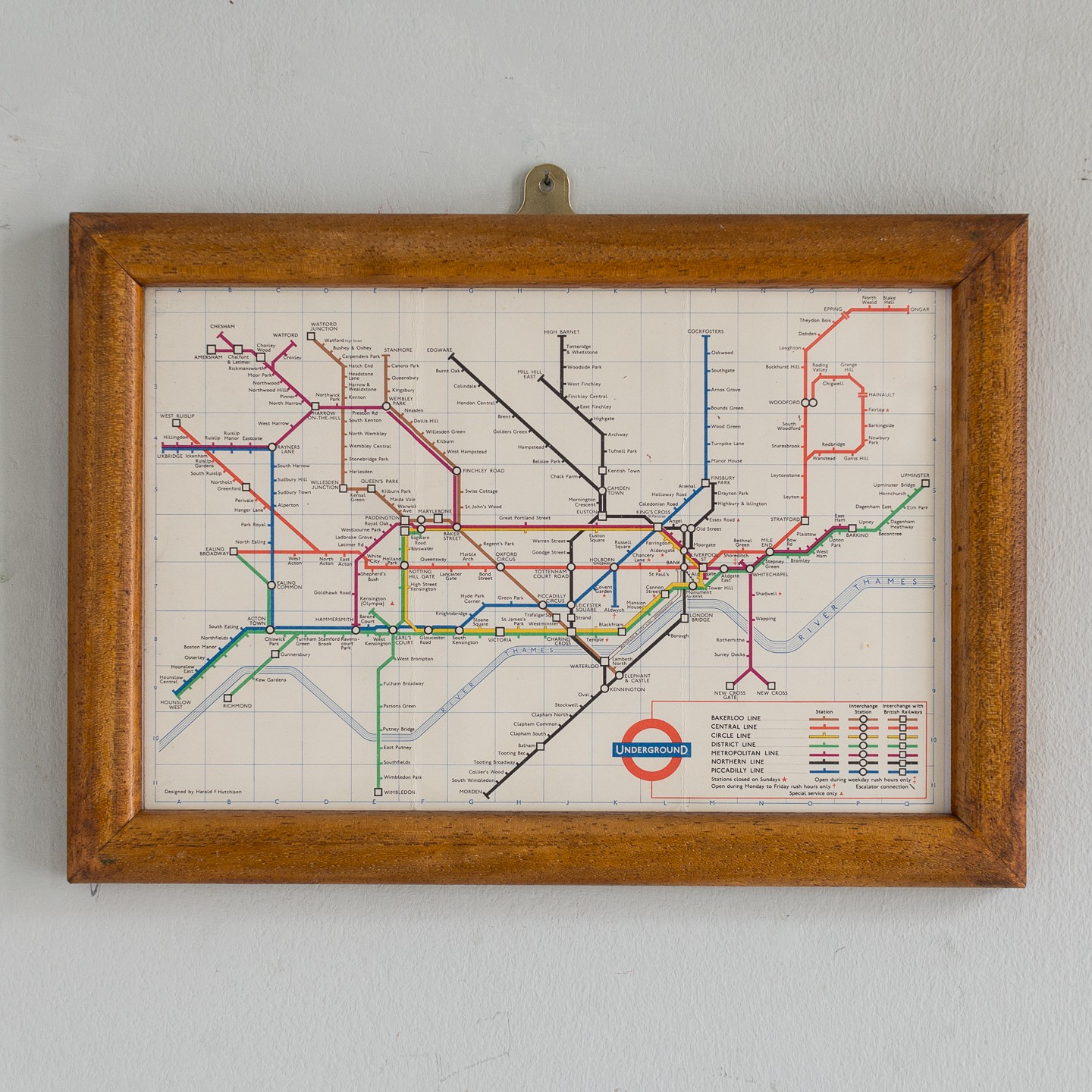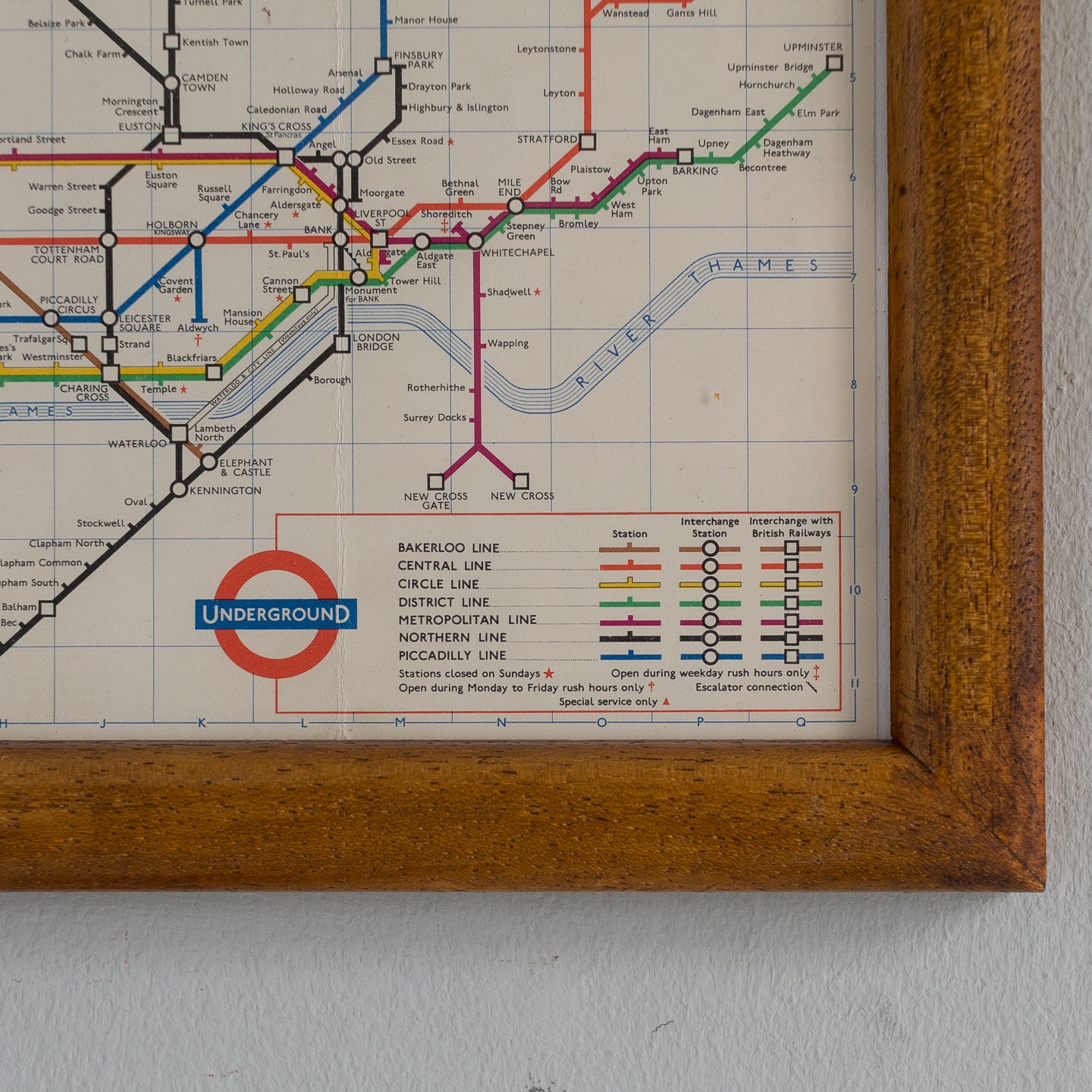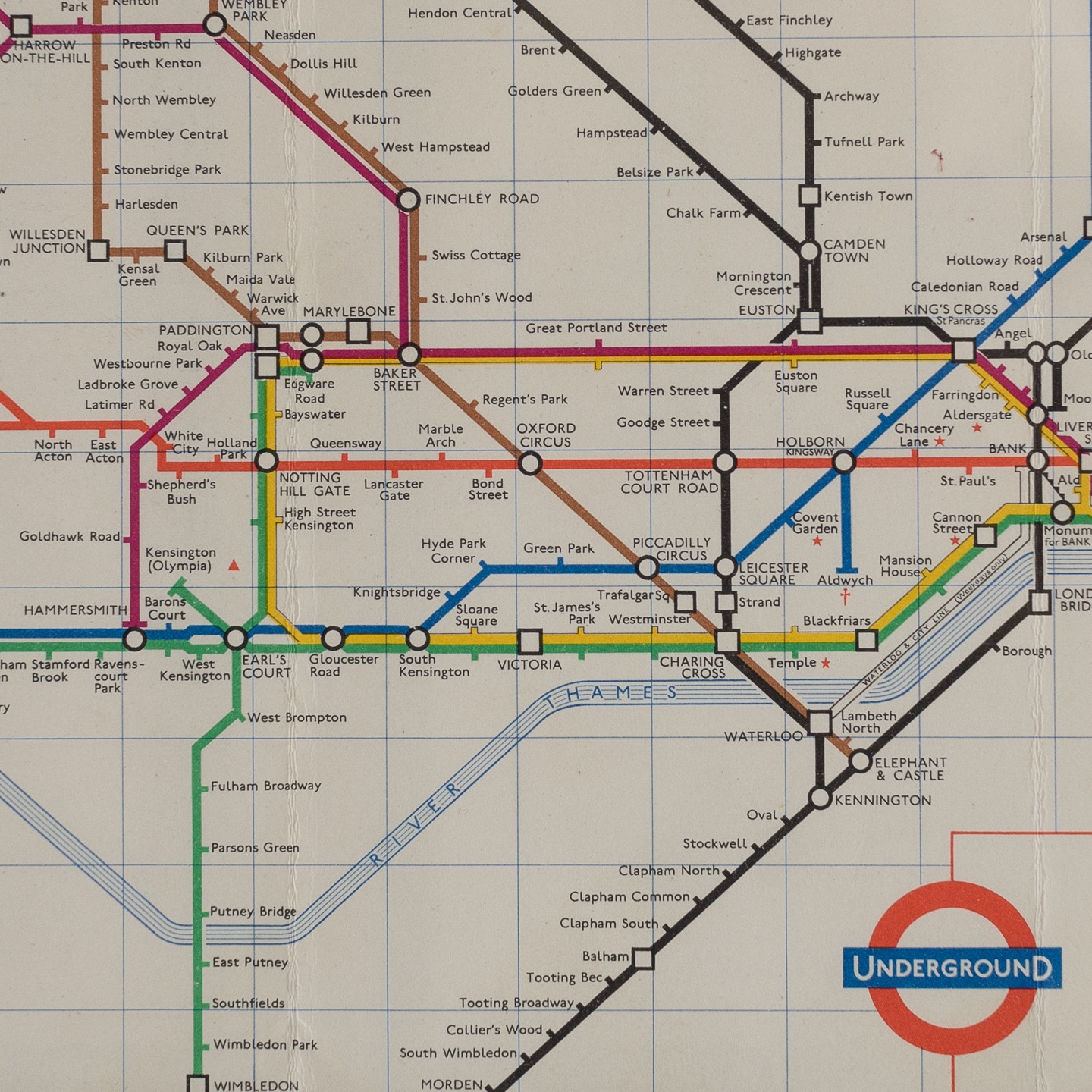 Paul Garbutt was next to take control of creative direction of the Underground map. He incorporated many of Beck's designs but also included some elements from Hutchinson's including black rings for interchange stations and lower case text for non-interchange stations. He's also credited with creating the 'bottle-shape' form of the Circle line.
Paul Garbutt, c1970
£75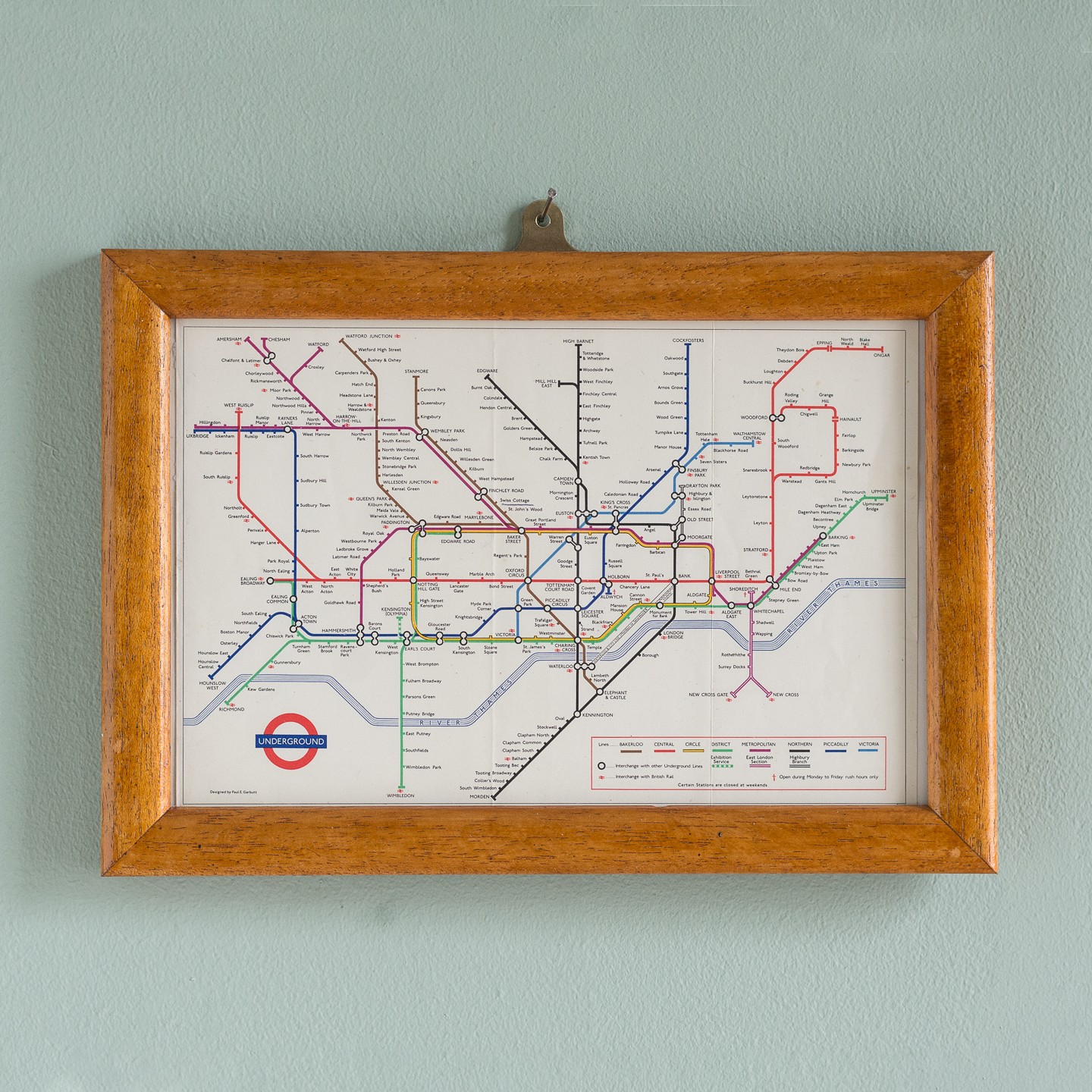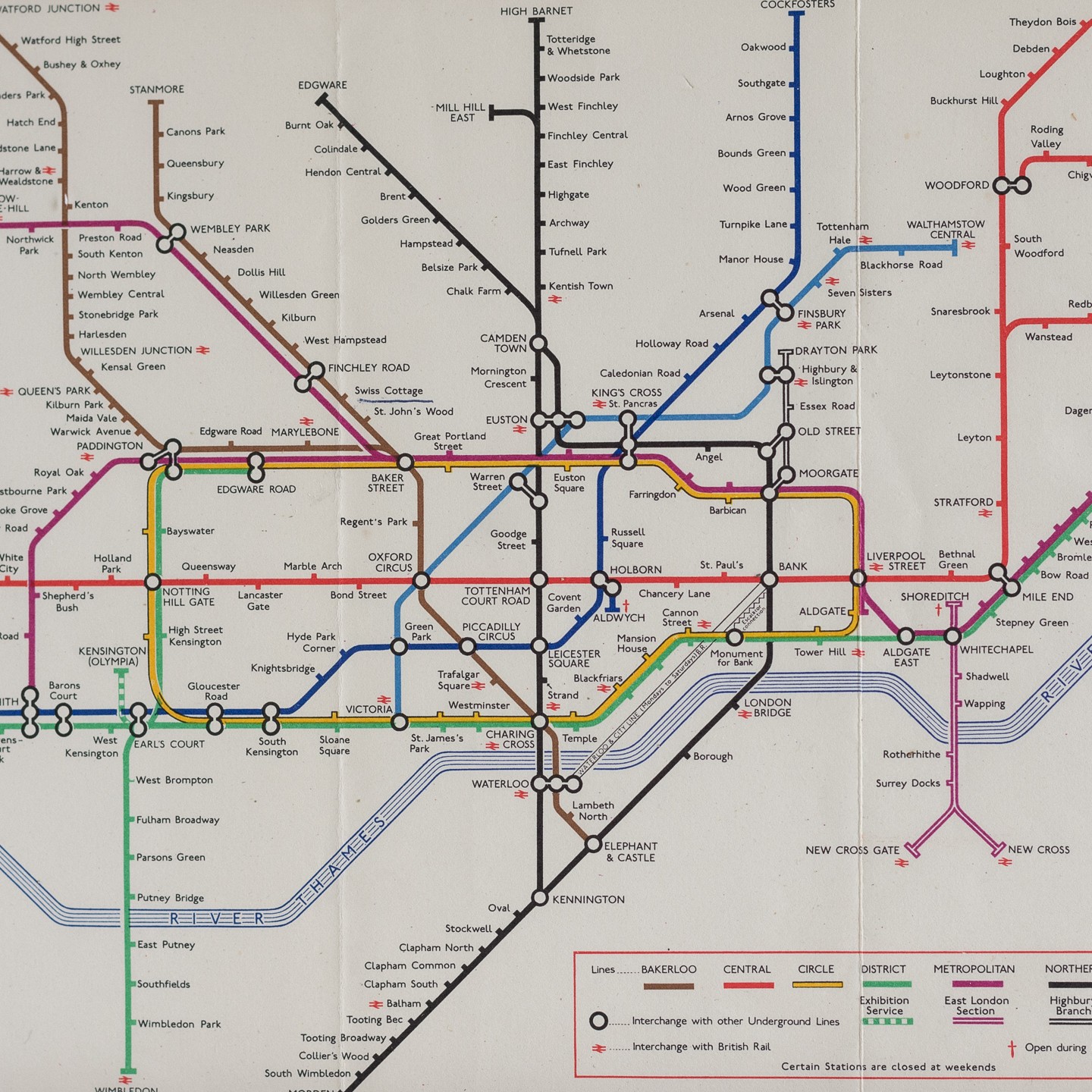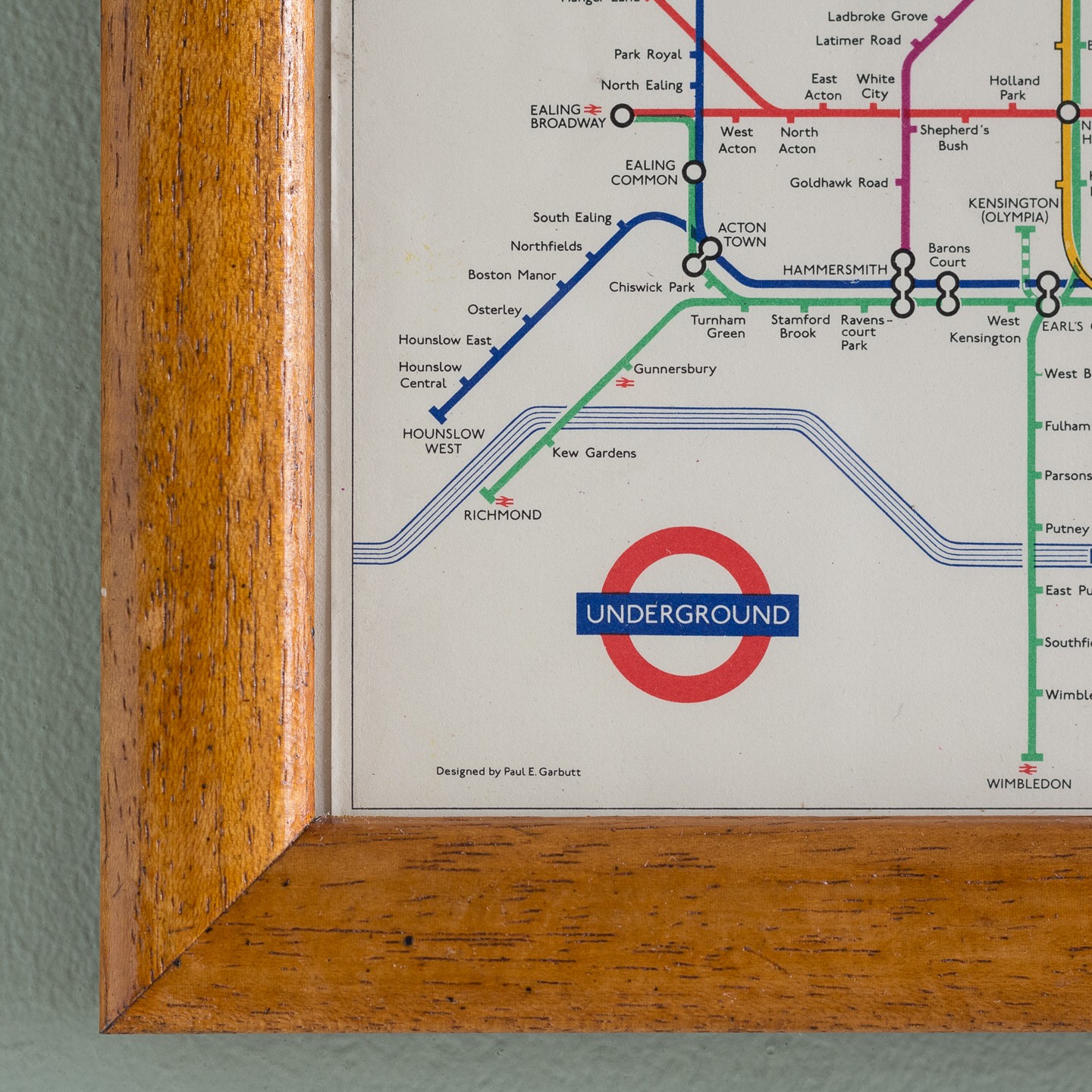 Harry Beck died in 1974 but his legacy lived on. By 1980 there were double the amount of stations crammed onto the map in comparison to Beck's original. As well as the system of Zones, the new Jubilee line was also now included on the map.
Anon, c1981
£60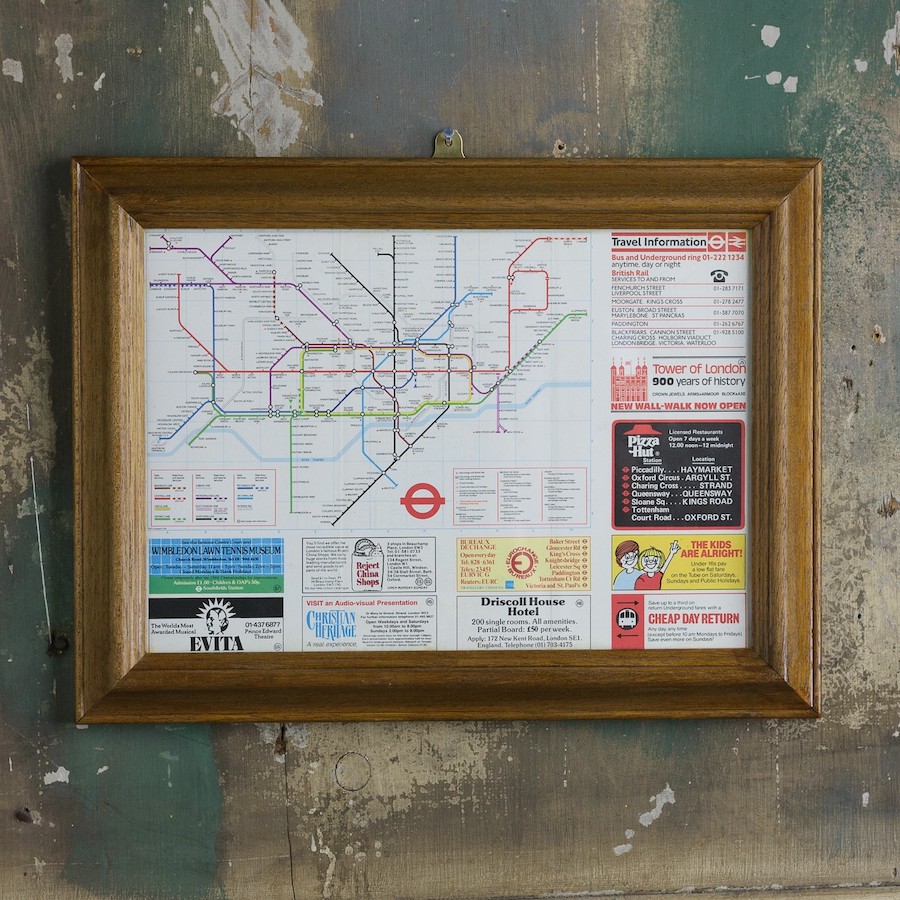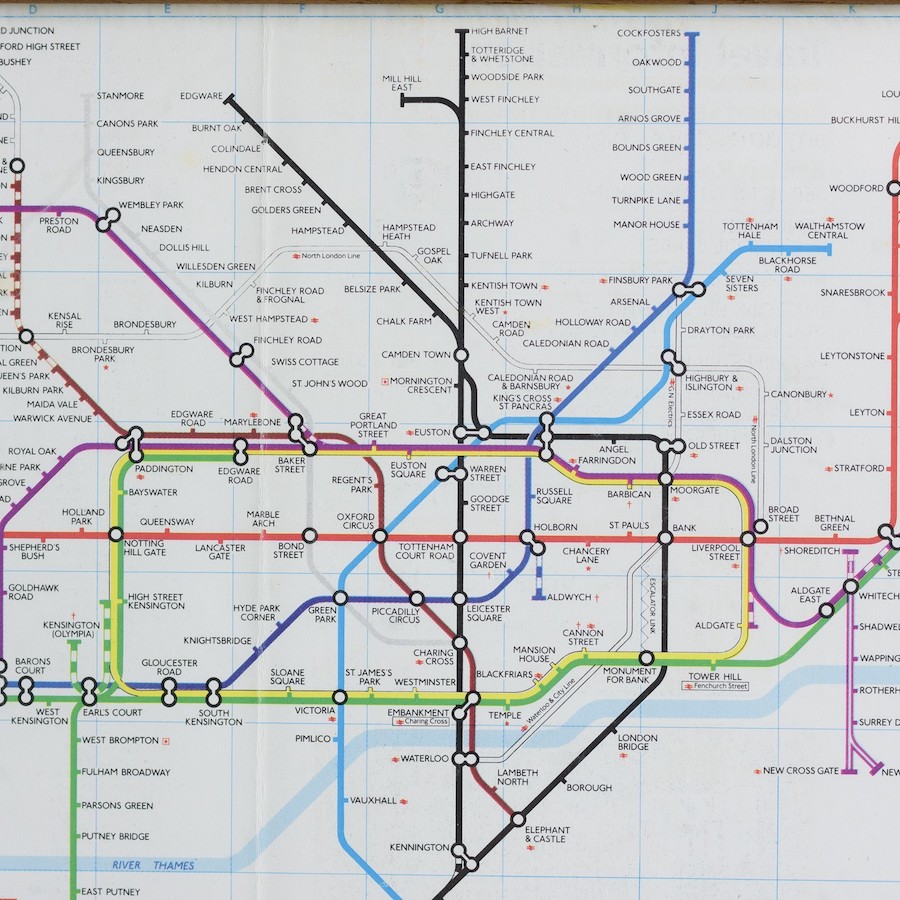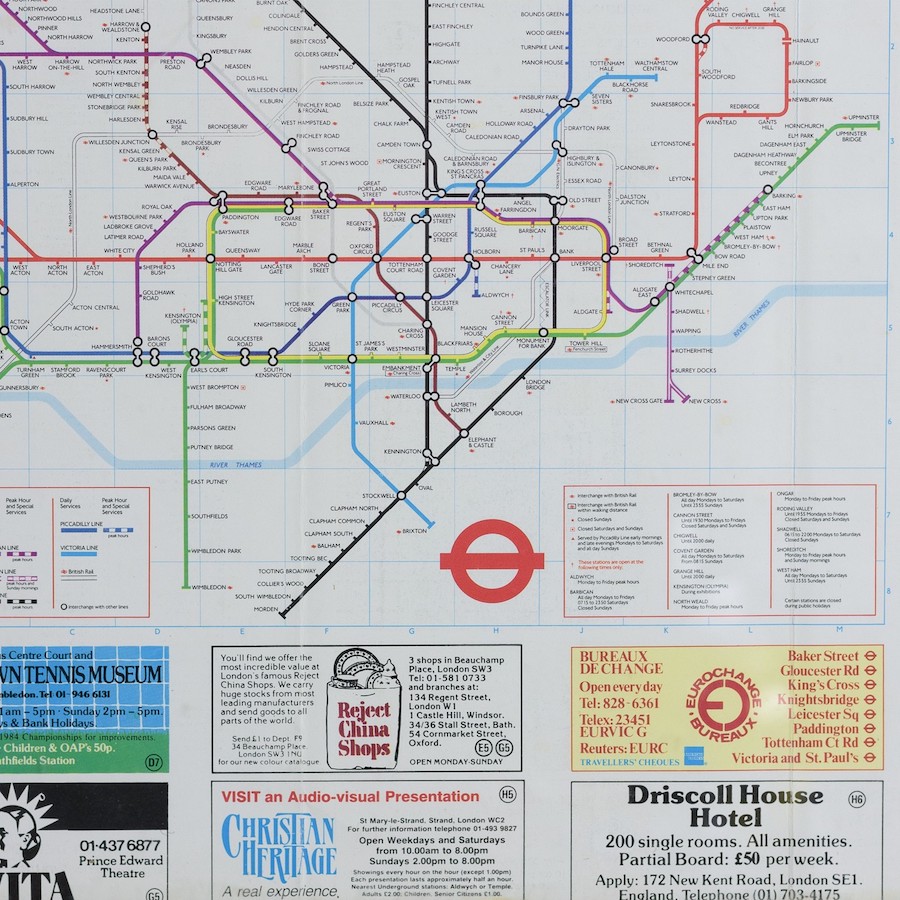 _
For more framed Underground maps, please look here.
Or if there is a specific map that you are on the hunt for; get in contact with our print expert Graham Hilleard.
_