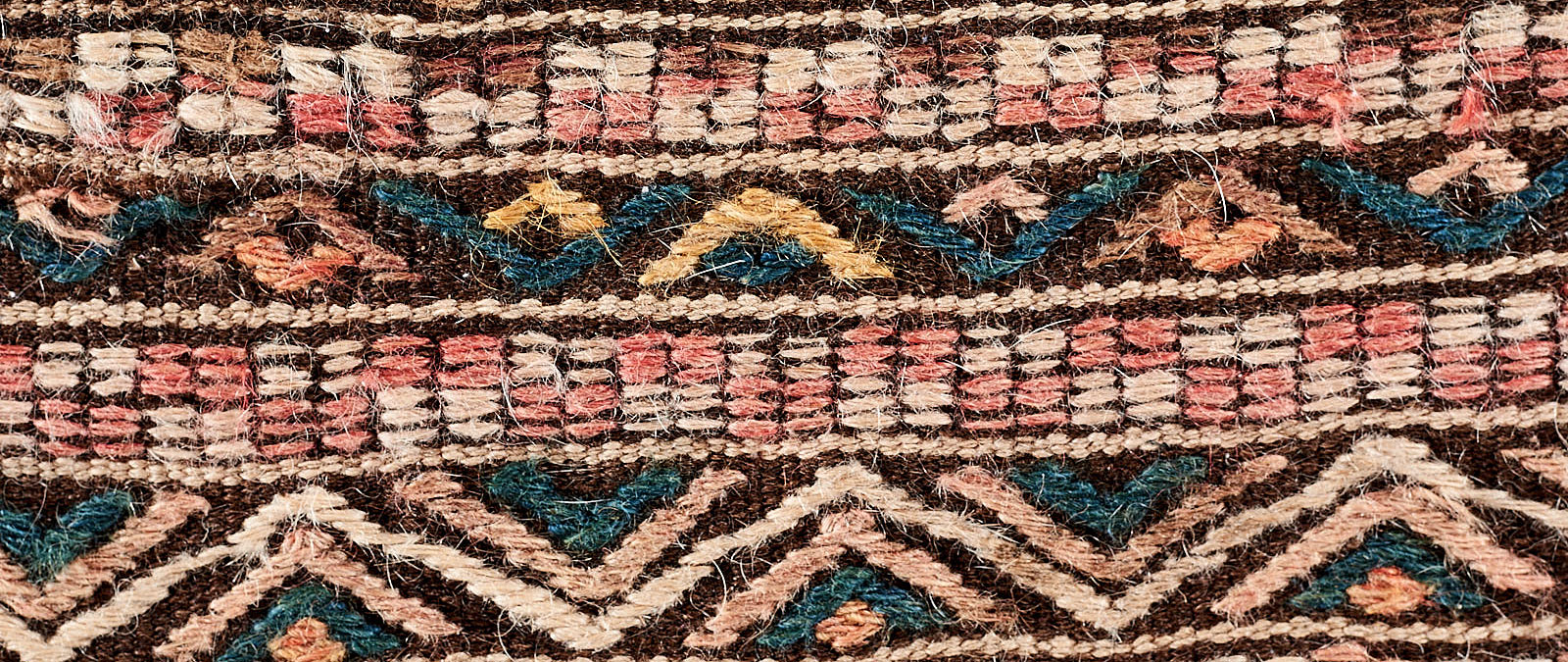 Textiles & Carpets
Gallery carpets, runners, prayer rugs and tapestries – some pristine, some worn and low – we love the mellow colours and character of old rugs, flags, tribal cloth and curtains.
57 items found
Page 1 of 4
A highly decorative suite of double hung silk curtains,

£

5,200

A highly decorative suite of double hung silk curtains,

in hues of green, gold and rose, lined and interlined with graduating asymmetrical swags and tails, with underlying curtains in wet look bronze striped silk, the top curtains in contrasting green silk, trimmed with contrasting green, gold and pink tassel fringe with picot edging ribbon.

Please contact us before purchasing for additional condition photos
Featured Items
Chrome framed lounge chair with nylon straps,

£

350

Regency faux-rosewood parcel-gilt daybed,

£

5,850

French Landscape by George Charlton

£

900

Brunswick lace panel

£

336

per panel

Brunswick lace panel

Handloom weaving was brought to the Irvine Valley, Scotland, in the late 16th century. The craft of lace making was later introduced to the area in 1876 followed shortly by the invention of the power loom in 1877. Lace and Madras weaving continued to flourish there until the late 1970s. The struggle for companies to compete with the distribution of emerging European and Asian economies had a profound effect on the Scottish textile industry. Fortunately these patterned lace panels continue to be woven in Scotland on some of the last remaining Nottingham lace looms in the world. The manufacturing process is extremely labour intensive; the looms run at a very slow, controlled pace so as to give a high level of quality control. LASSCO has been working closely with the weavers to develop a unique collection of lace panels. These patterns were selected for use in, and especially woven for, the Saloon at Brunswick House, the 1758 Georgian Vauxhall home of the Duke of Brunswick that is now the LASSCO 'flagship'. With authentic Gainsborough patterns appropriately reminiscent of the Vauxhall Gardens style, the lower edges are worked in embroidered scallops. Currently two in stock.