Occasionally our specialists discover a selection of items that deserve longer in the spotlight than our Latest Stock page allows. This time around mid century expert Rosie Oliver, has brought to your attention a selection of 1970's pendant lights produced in Germany and the United Kingdom, that epitomise the design language of that period.
_
ERCO Copper Ceiling Light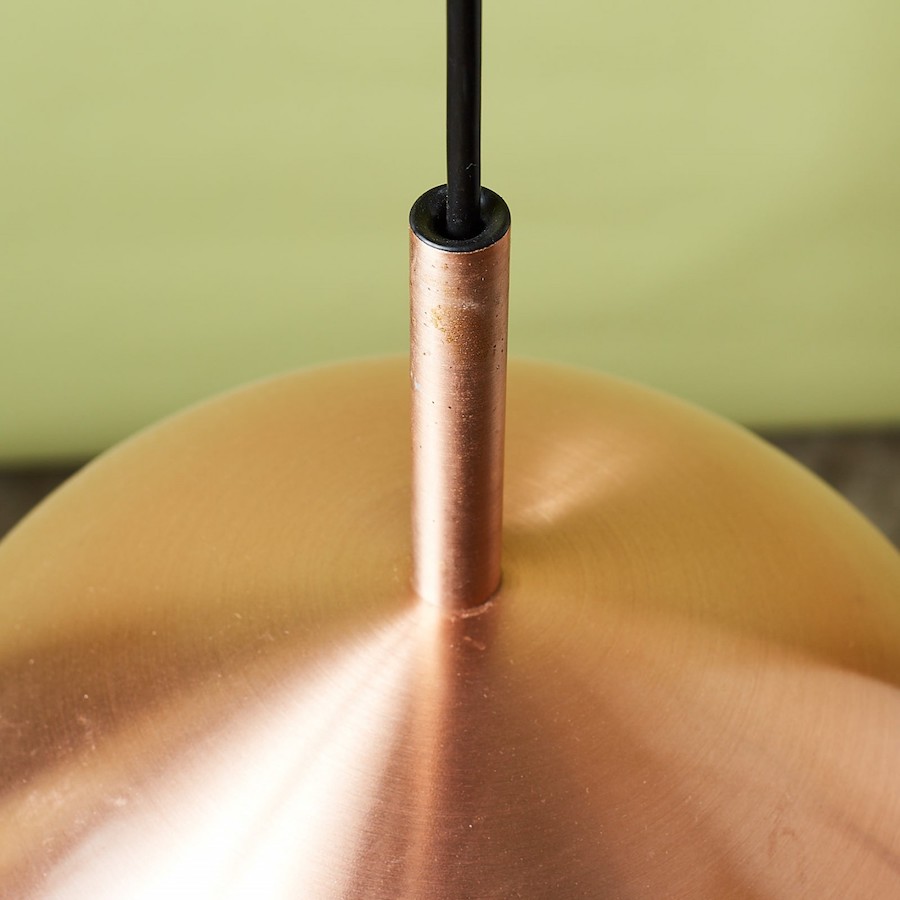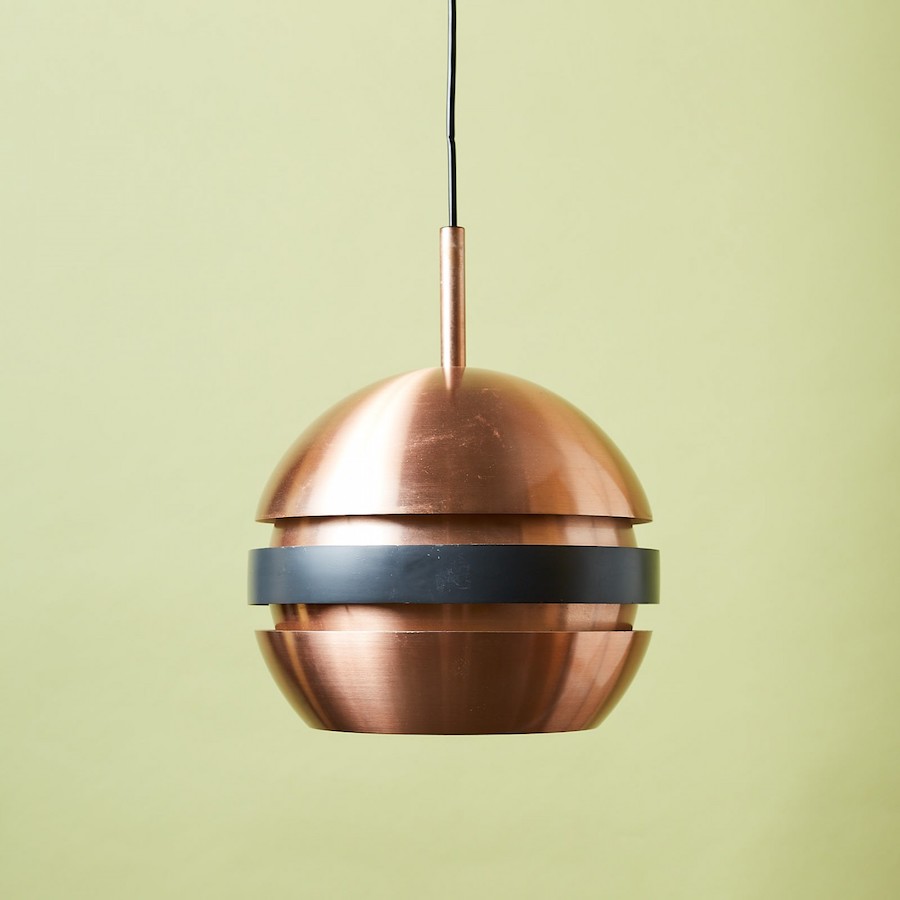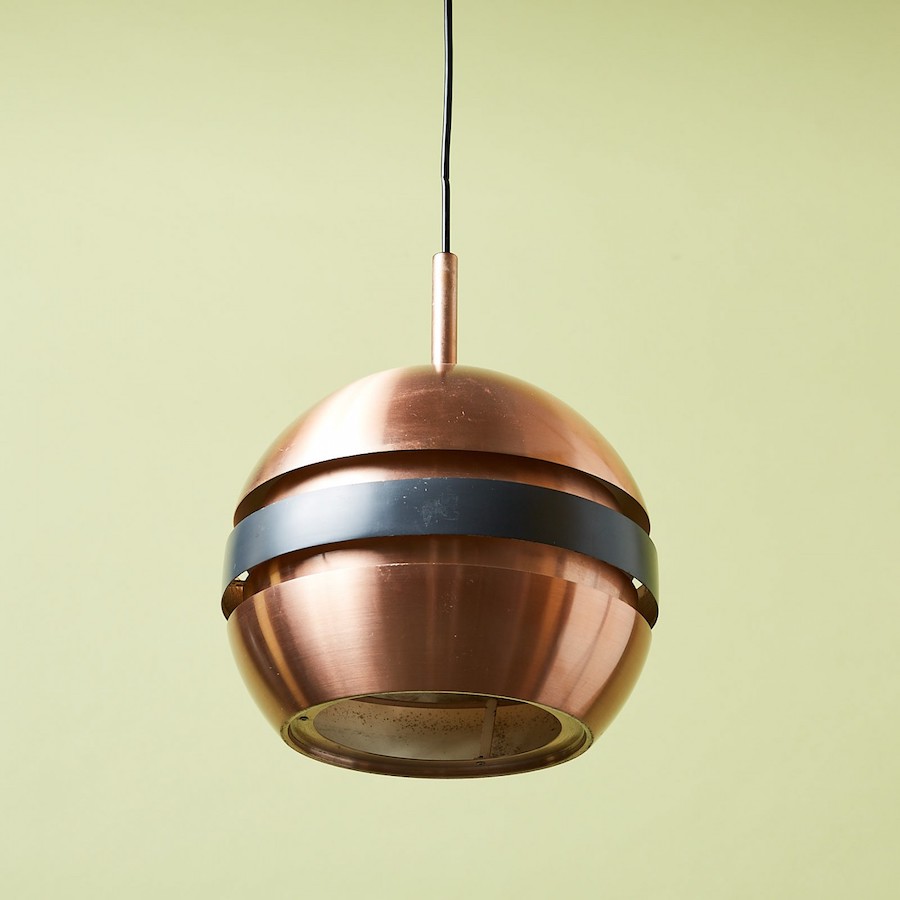 During the 1970s designers were heavily influenced by the hippie movement's earth tones and naturalism which in turn affected their choice of materials. The increased use of materials like copper, spun steel and glass could also be considered a reaction against over use of brightly coloured plastics in the '60s, when polypropelene and fibreglass were the construction materials du jour.
The Hollywood Regency chandelier by Gaetano Sciolari for Palwa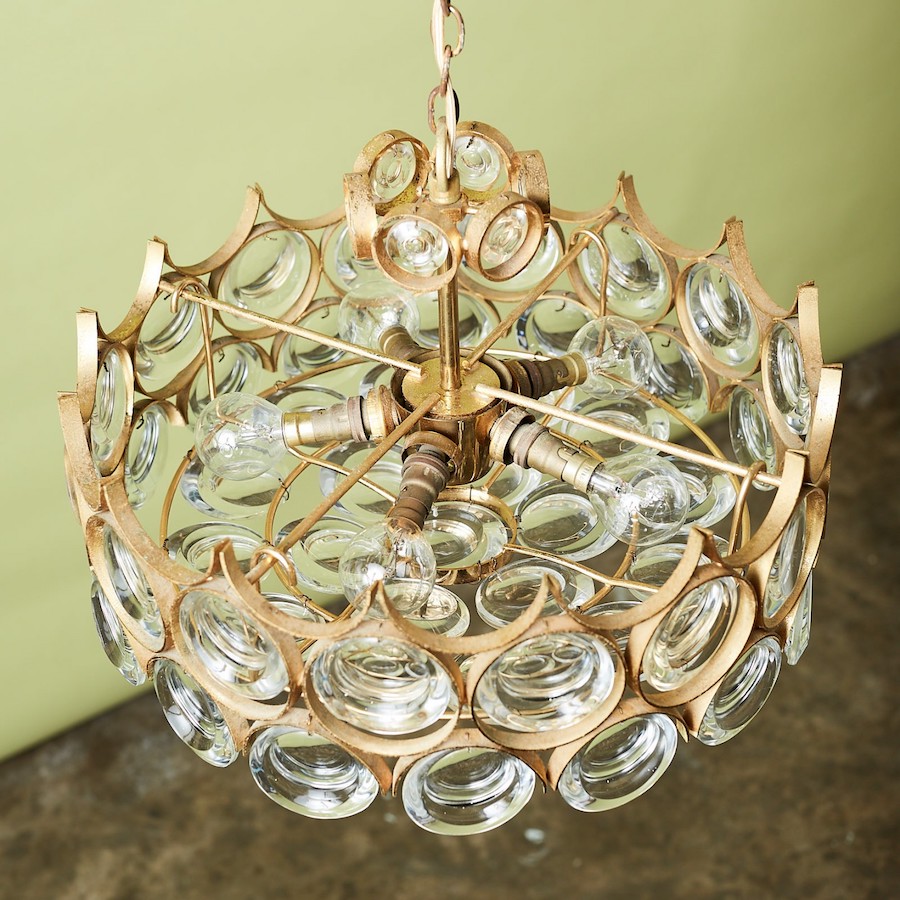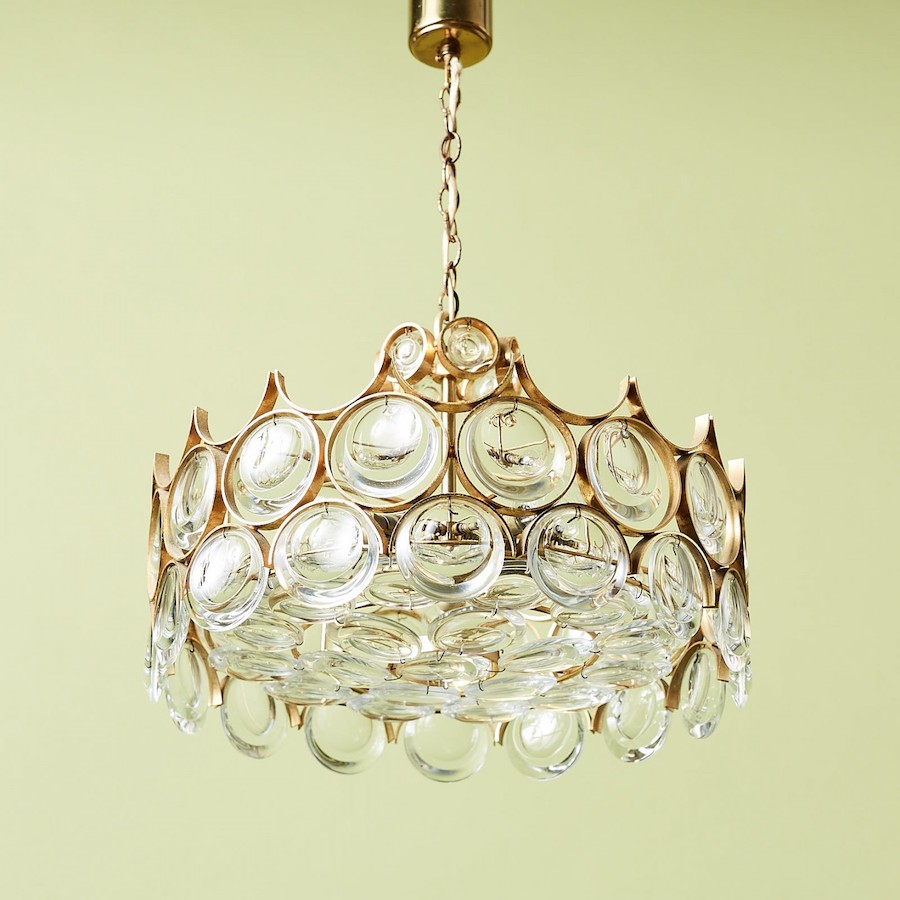 Hollywood Regency dominated West Coast American interiors from the 1930s right up until the beginning of the 70's. Contrasting materials, gilt, glamour and a preoccupation with abstract shapes defined the style. This chandelier by Sciolari is a quintessential piece of late Hollywood Regency, designed by an Italian and made in Germany.
Seventies Colour Palette in Glass Droplet Pendant Light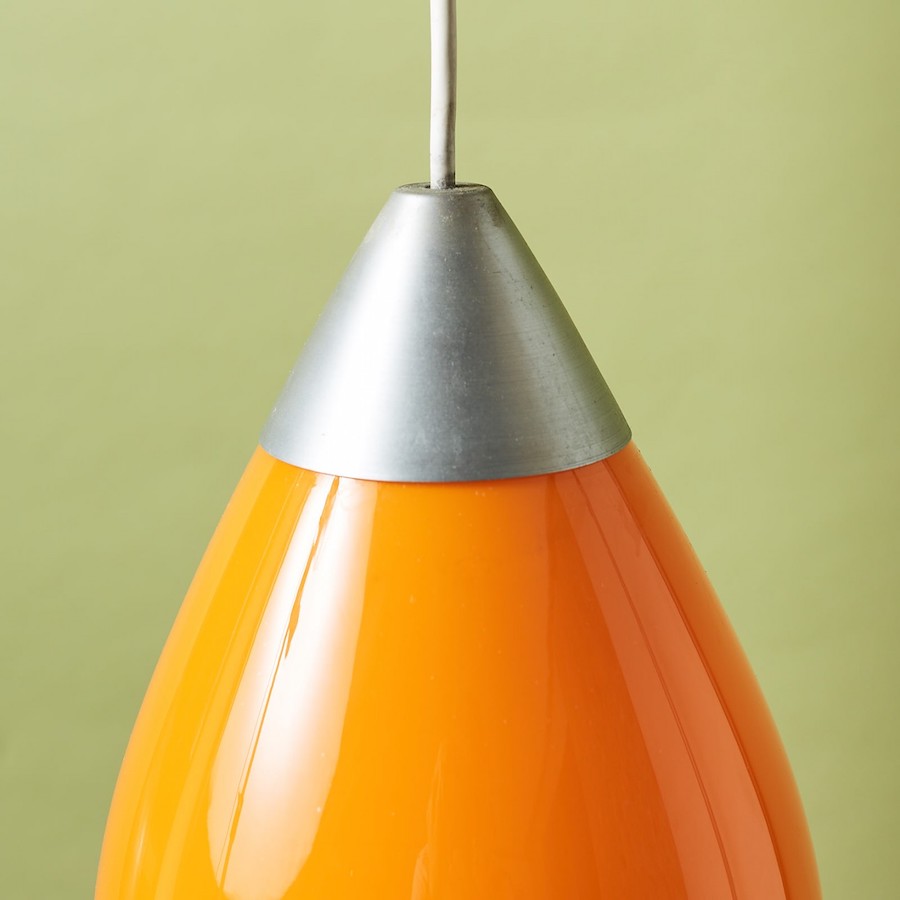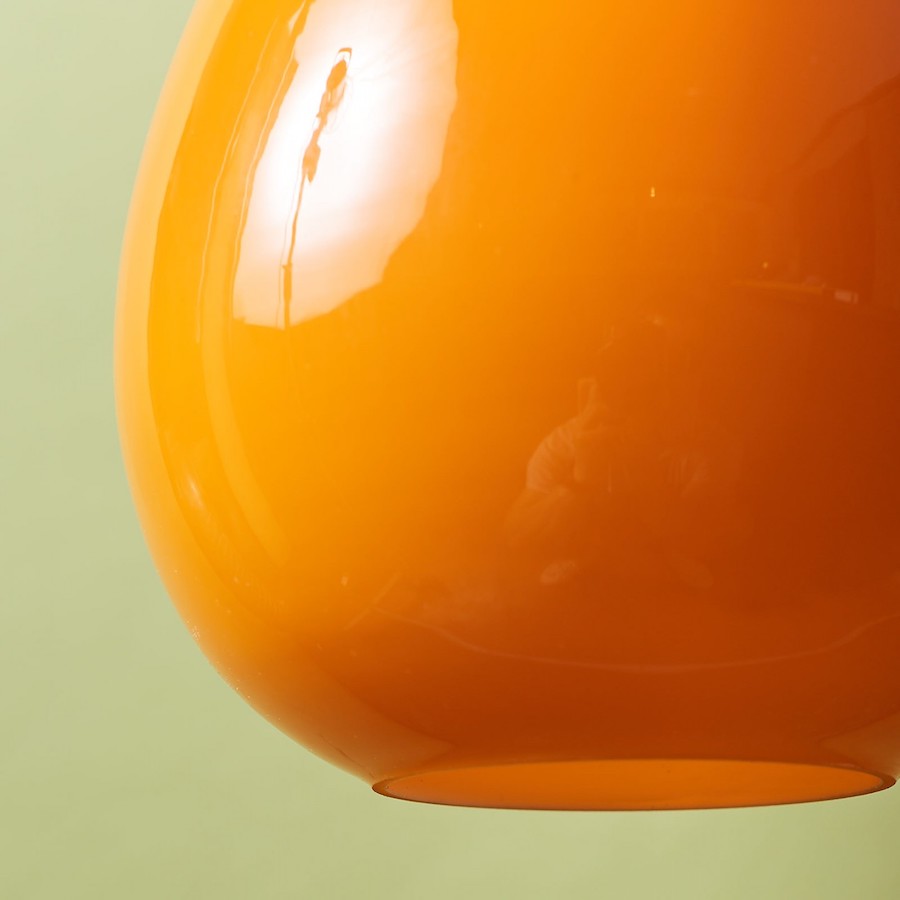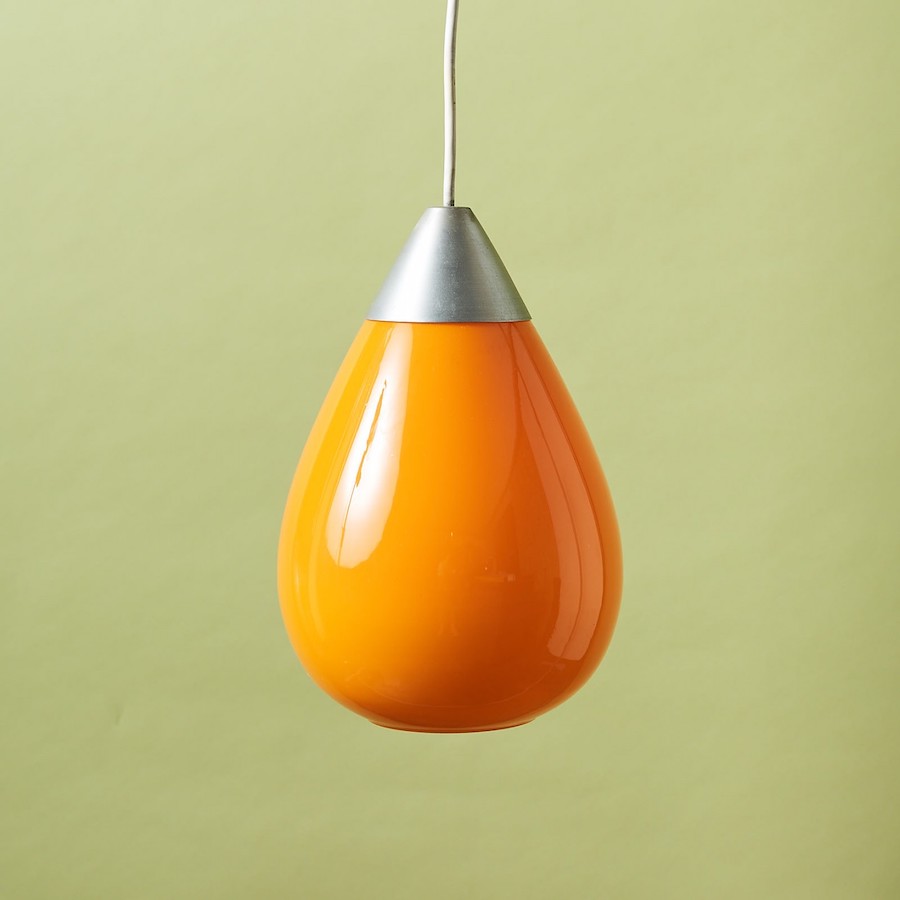 The use of autumnal colours in furniture, lighting and design grew out of the hippie's 'natural' movement and the stirrings of ecological concerns that pervaded that generation. More easily visually digest-able natural colours were also, in part, a reaction against the psychedelic, high chroma colour palette adopted by designers during 1960s. Both these glass droplet pendant light's feature unfinished spun aluminium gallery.
Pancake Flat Pendant Lights by Lita, France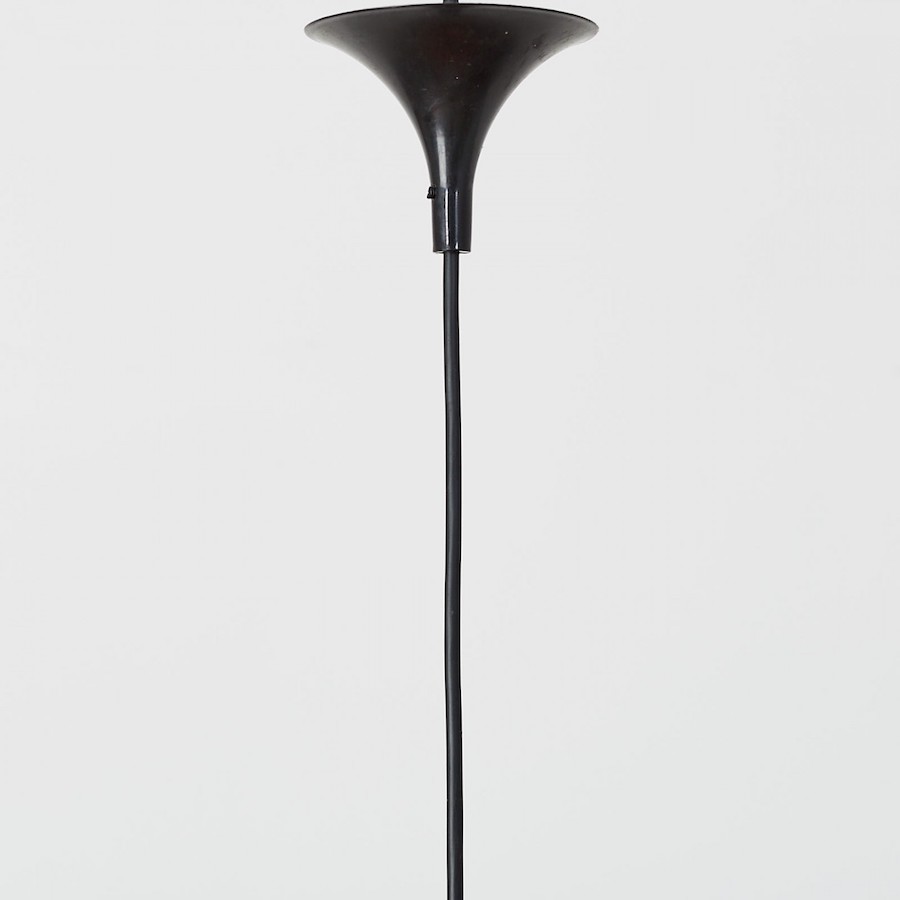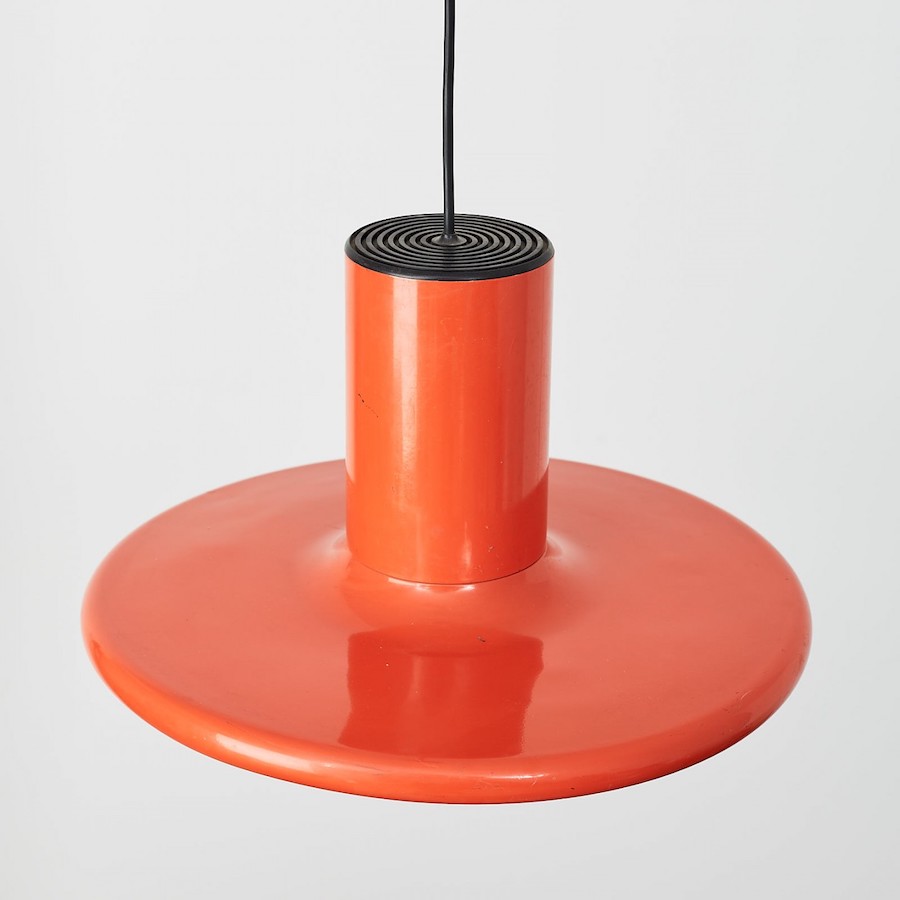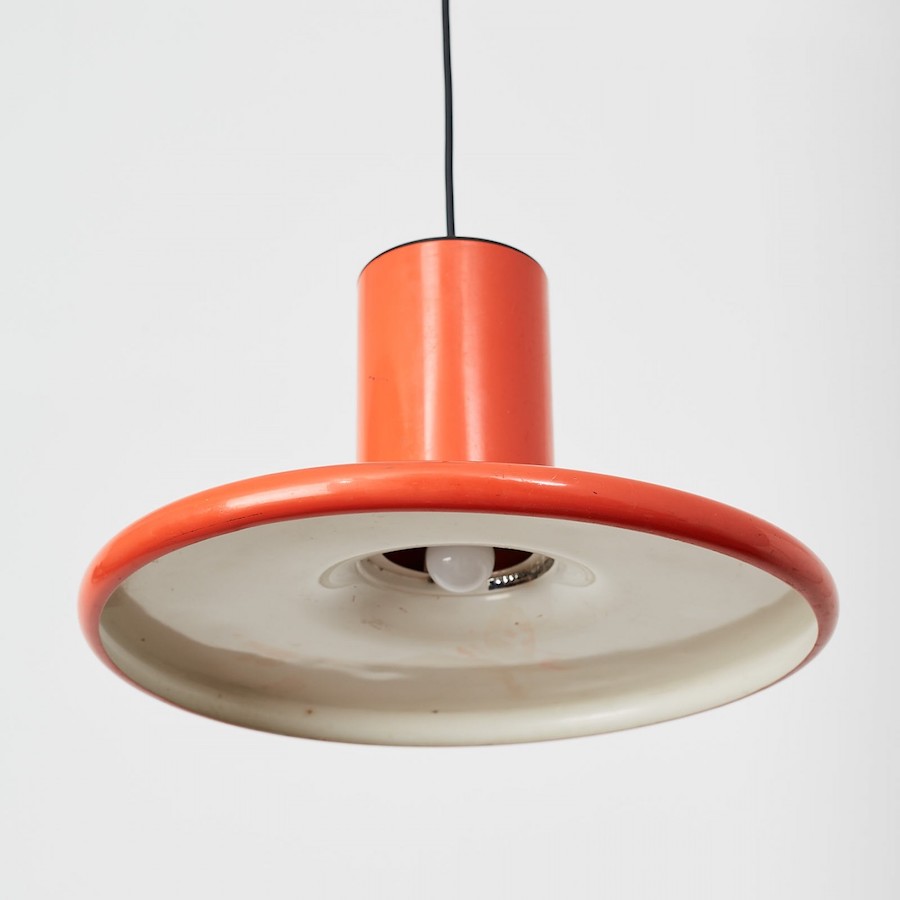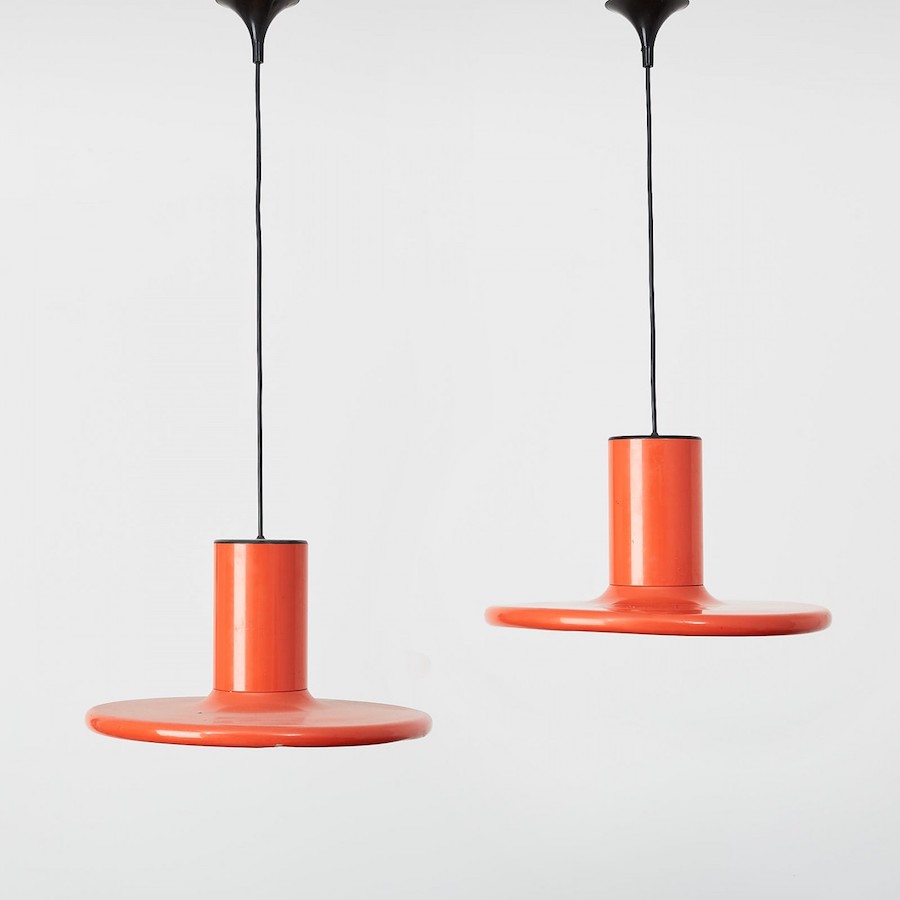 The 1970s were a time of considerable experimentation. The shackles of modernism were beginning to loosen and manufacturers on the continent were open to more expressive designs. This pair of enamelled steel, pancake flat pendant lights were a popular design style in France, Holland and Germany throughout the 1970s.
_
For more pendant lights lights, please look here.
Or if there is a specific light style that you are on the hunt for; get in contact with our modern lighting expert Rosie Oliver.
_