Specialists Pick
Occasionally our specialists will be asked to recommend to our customers the best of the best, from timber cladding to fine silver. Design and Decoration expert, Chris Martin highlights his personal preference when it comes to the architectural element that can be found at the centre of some of the grandest rooms in Great Britain… The Regency Chimneypiece.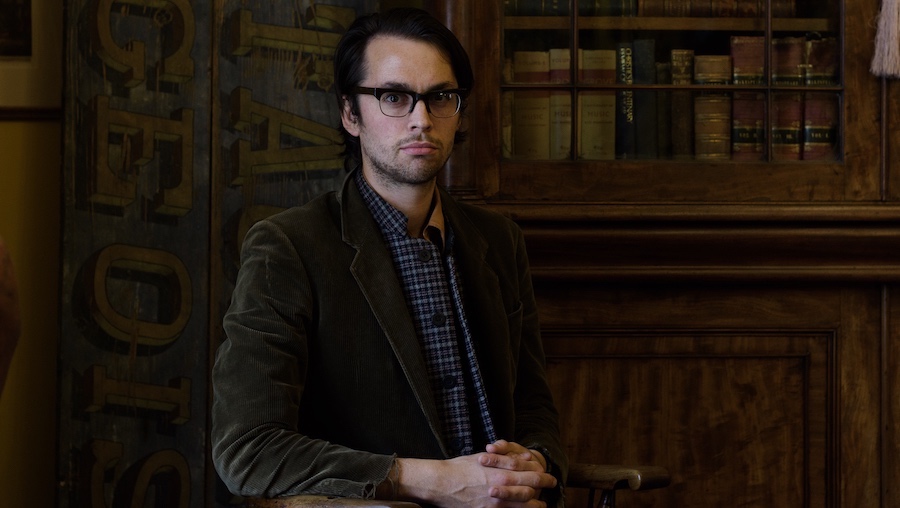 The Kilkenny Black and White
The Regency period marked a time when chimneypiece design became less heavy and ponderous. The gaudy, high-relief Palladian decoration that defined the previous generation was replaced by small-scale, low relief Neoclassical motifs. Pared back in nature, these designs were often excessively plain with little or no superimposed decoration. Frequently it was only the two small patarae inserted in the top corners of the surround which relieved the overall severity of the design as in the example below – even the central tablet, the focus for decoration earlier in the century, was generally left unadorned. 
Chris Martin reflects on the design,
"It's a compellingly modern aesthetic for something that is around two hundred years old, effortlessly chic and stylish."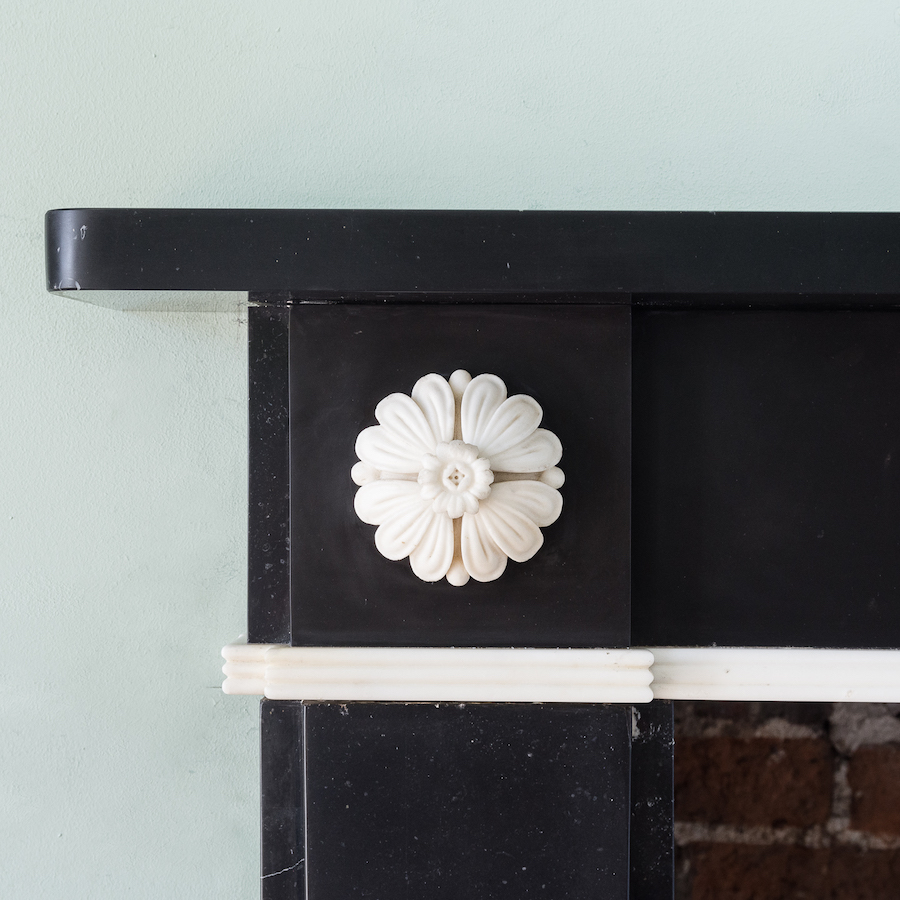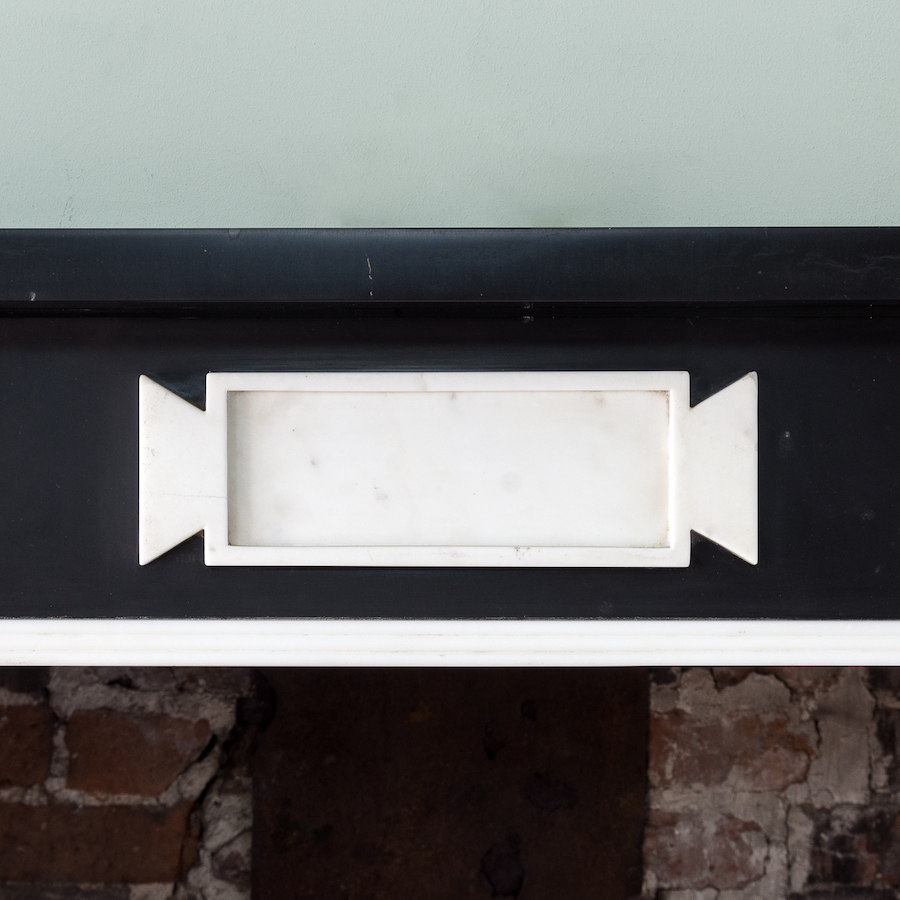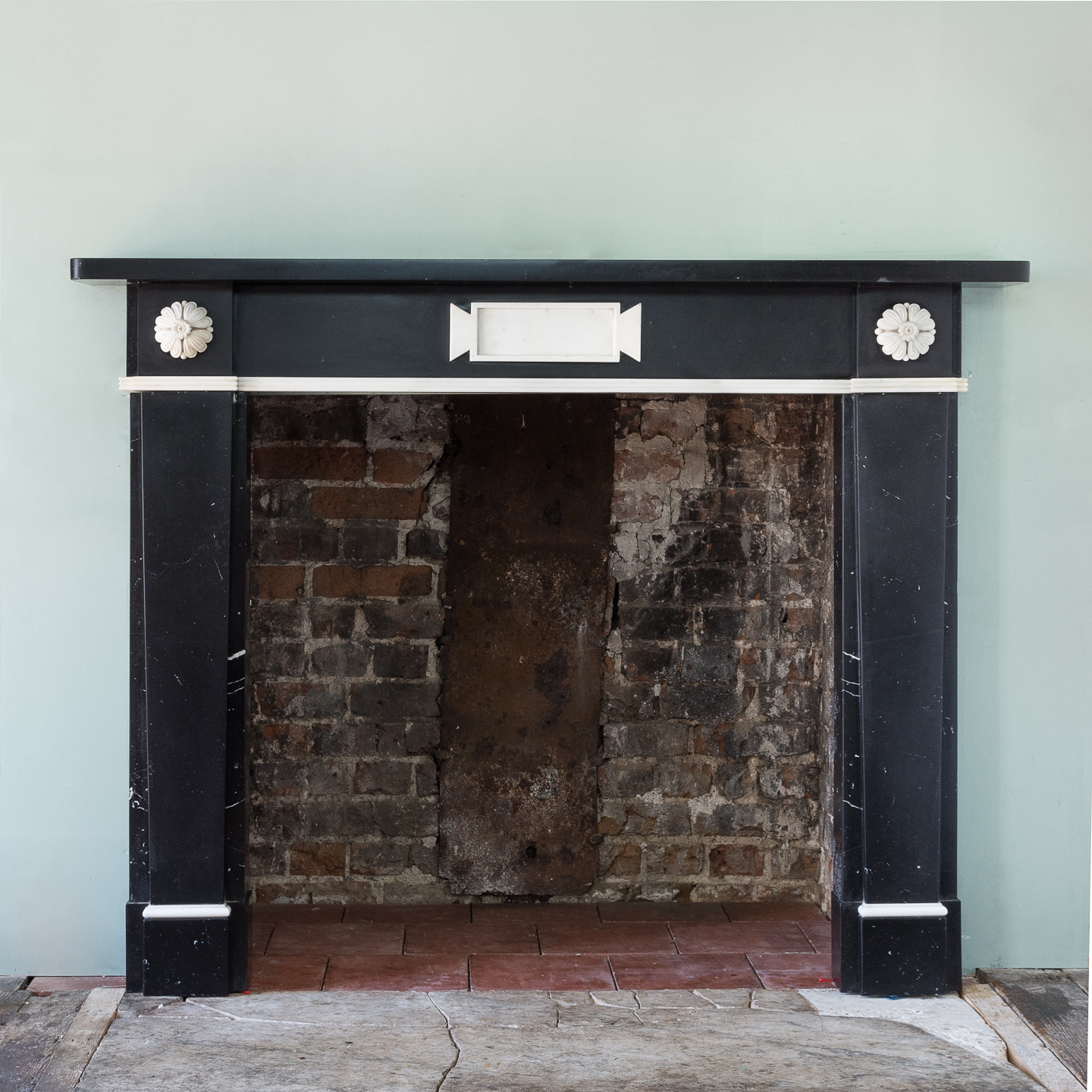 The Dove Grey Bullseye
The Regency period in chimneypiece design was a time when architectural elements, not surface decoration, were now accorded the prime role in the composition. Apart from in the homes of the very rich Regency chim's rarely varied from the standard rectilinear form, supporting pilasters were rarely tapered, and all this resulted in hightened appreciation of the materials used.
Chris Martin has this to say about the Regency Dover Grey Bullseye,
"Classic English design in a material which is very tonally warm and soft– not something you always get with grey marbles."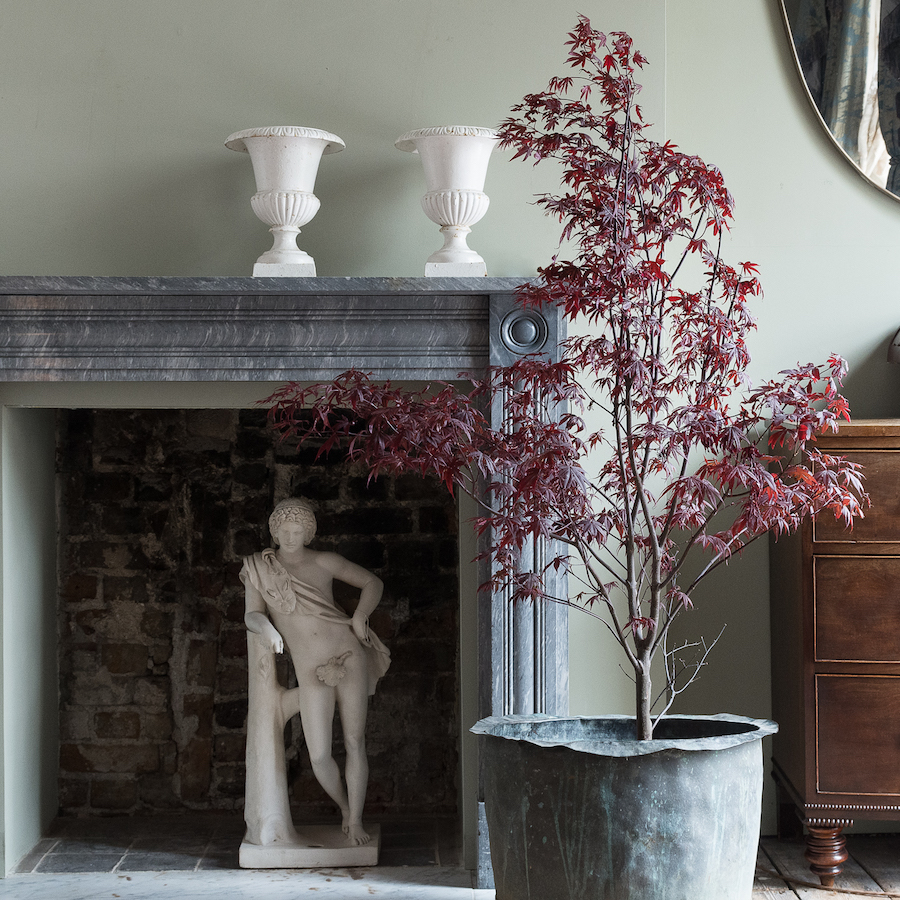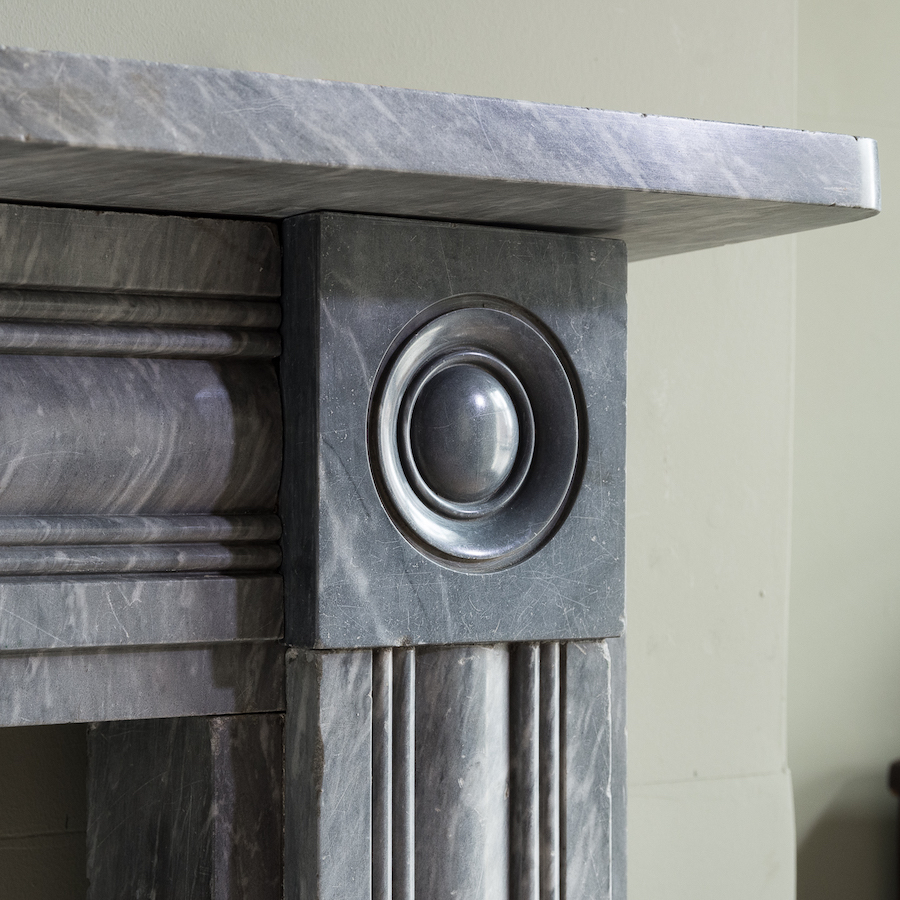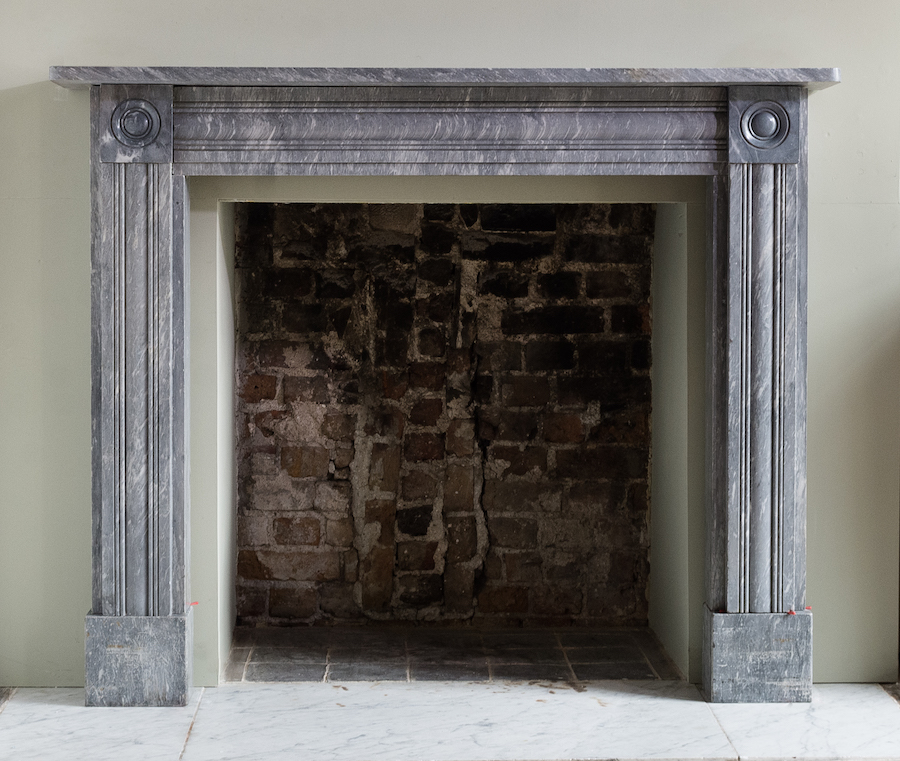 The William IV Portoro
Chimneypieces could be constructed from a broad range of materials. White, grey or black marble, often with an inlaid relief of exotic coloured marbles, brought in from mines in Europe at great expence. But the most desirable – and arresting – chimneypieces were entirely constructed from these veinous exotics. 
Chris Martin speaks admiringly of this example, from 1835,
"Bold design executed in possibly the most a-list, red-carpet, snazzy, bold and jazzy marble ever. Great provenance too – came from the home of a bona-fide guitar-slashing rock legend."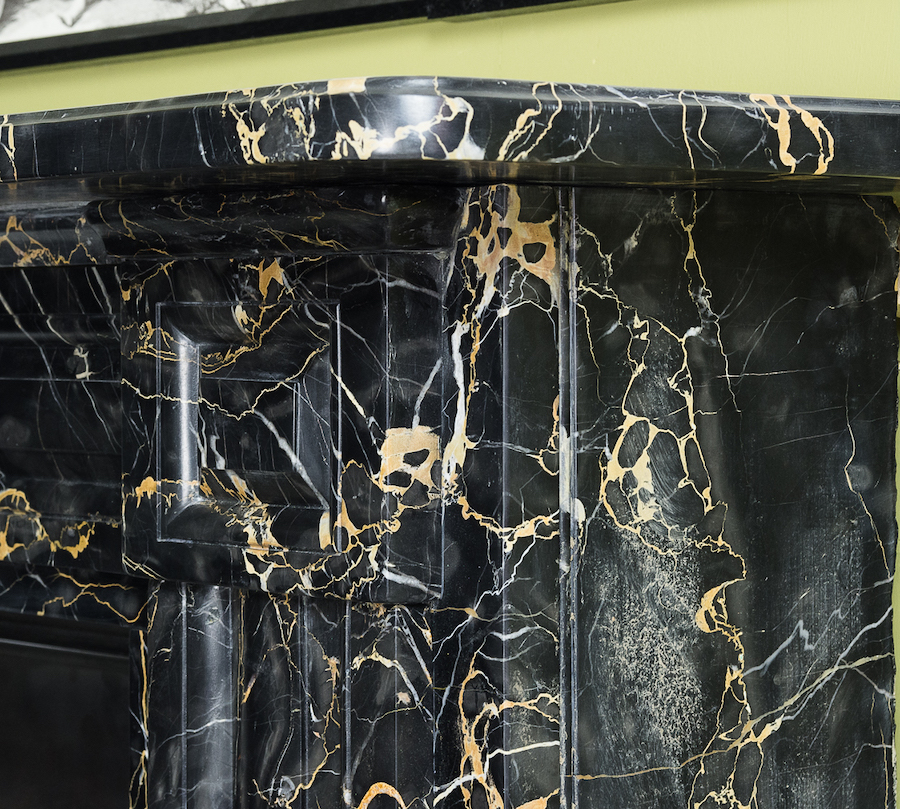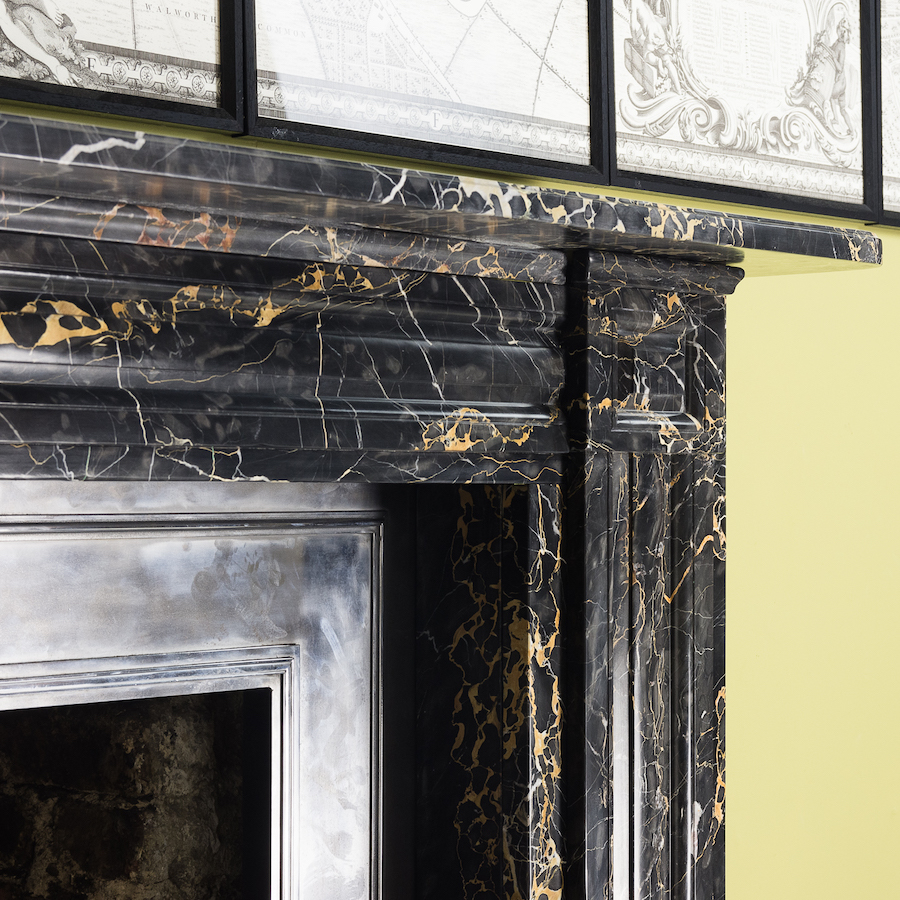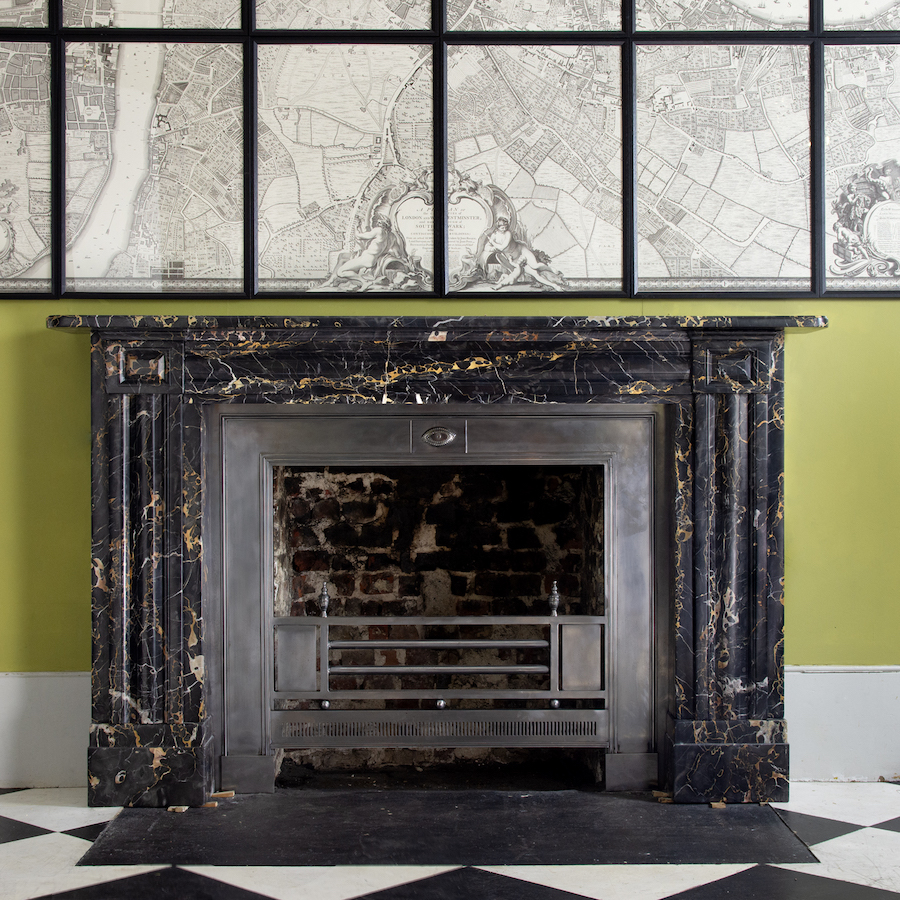 Want to see more of Chris' latest acquisitions? Here's follow @lasscobrunswickhouse on Instagram.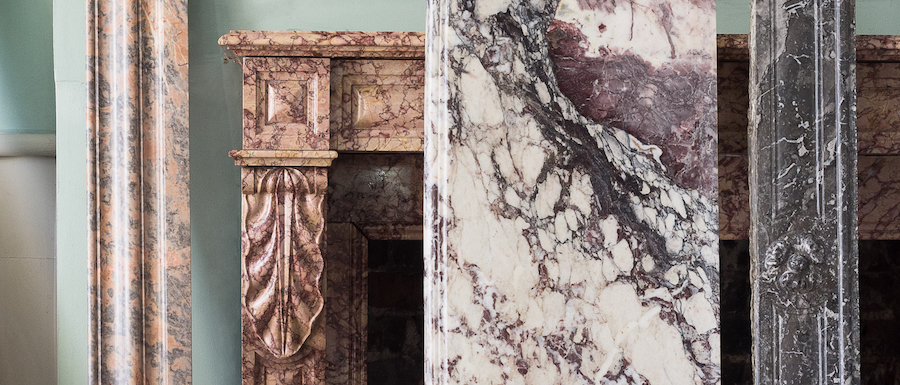 –