Pigeon Post: News from LASSCO Three Pigeons
The final room of the recent Historic England Exhibition "Out There – Post War Public Art" at Somerset House ended with a mournful list of notable public sculpture that has, to date, been "Sold, Lost, Destroyed or Stolen". This was a rather down-beat end to a show that had started, in the first gallery, with the vigour, the sheer optimism and idealism of The Festival of Britain in 1951. However, some sculpture that had been created in the intervening years was on the adjacent "Saved" list, and one of them (or at least part of it), originally installed in Falmouth – salvaged at the eleventh hour – was on display in the lobby. After the show closed in April 2016 we acquired it and it is now on display at LASSCO Three Pigeons. It is absolutely huge.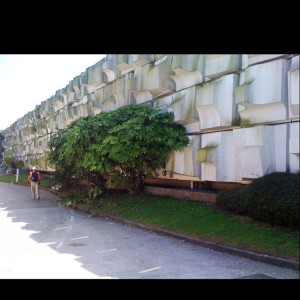 Paul Mount (1922-2009) was at the vanguard of British sculpture in Post War years – he is referred to alongside names as Hepworth and Moore. His abstracted figurative works, often created from whips of steel, now attract large sums at auction. In his later career he was interested in relief sculpture, articulating surfaces, modular repetition and mass production – themes prevalent in the 1970's with the likes of Carl Andre. He spent many years living in Nigeria and had created a 200m long frieze for the Swiss Embassy in Lagos. On moving to Falmouth, Cornwall, where he lived for the rest of his years, he took the opportunity to create another vast relief – along the side of a supermarket. Read the full story here and come and see it on display at LASSCO Three Pigeons.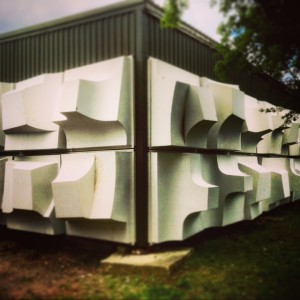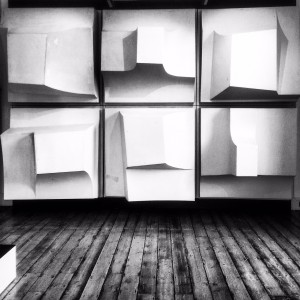 Also just in: a London landmark. Sea Containers House is a huge commercial building on the South Bank next to Shakespeare's Globe Theatre. The vast golden globe finials atop the building are a well known feature but, during recent renovations, one has been taken down. Again, it is huge. It is now attracting the attention of passers by in our Oxfordshire shop – some recognise it straight away – more info here.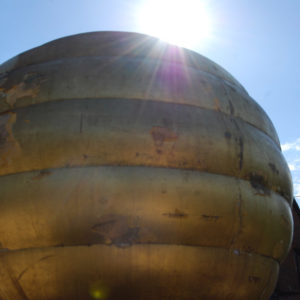 Look out for the wonderful Arts and Crafts gates at Chelsea Flower Show this week. We salvaged them from Dennistoun Baptist Church in Glasgow and Diarmuid Gavin has incorporated them in his Heath Robinson themed Show-garden for Harrods. Also you may spot one of our Caird Library bookcase featured in this month's World of Interiors magazine (picture below) … photographed by Max Eggers on location in our new-look Tower Barn. We are down to the last two of these handsome bookcases from the dozens salvaged from the Caird Library at the National Maritime Museum.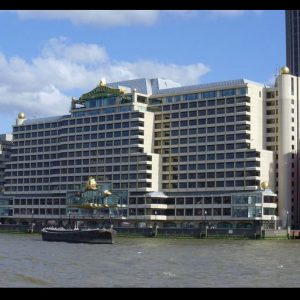 We've turned round almost the entire stock of Fireplaces in the main building over recent weeks – the latest additions can be found here. We've also had fabulous "barn finds" in various counties out here in-the-sticks: recent acquisitions include oak panelling from Buckinghamshire, some extraordinary carved doors with trompe l'oeil painted panels from Somerset, glorious wrought iron work from Medmenham Abbey, from London a marble colonnade, and all manner of cabinets, prints, curiosities and more.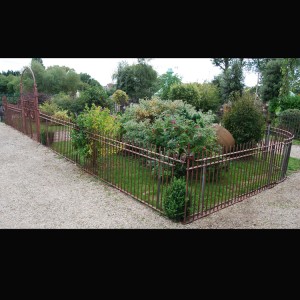 Our Coffeeshop trades-on merrily: Brunch and Lunch (Mon-Sat 9-3) with special events and Pop-Ups of an evening. The next one is going to be great and you are invited:
9th June 2016
PROSECCO & CHEESE EVENING!
a cork-popping Pop-Up hosted by The Thame Food Festival and Emilia Ltd of Borough Market
a glorious way to spend a summer evening at LASSCO Three Pigeons … Get Your Tickets HERE!