Archived Stock - This item is no longer available
A Victorian gothic carved oak draught porch,
removed from St. Mary-at-Lambeth,
rectangular in plan, a pair of doors to the principle East elevation - for access to the aisle, and a single door to the North elevation, the south elevation and soffit panelled, the doors glazed with leaded panes and with a pierced decorative frieze above,
St. Mary-at-Lambeth is one of the most celebrated buildings of the South London borough and is situated immediately to the right of Lambeth Palace's gatehouse overlooking Lambeth Bridge. The earliest parts of it are nearly 1000years old. Surprisingly, the church nearly succumbed to the demolition ball in the mid 1970's but with the formation of the Tradescant Trust was saved.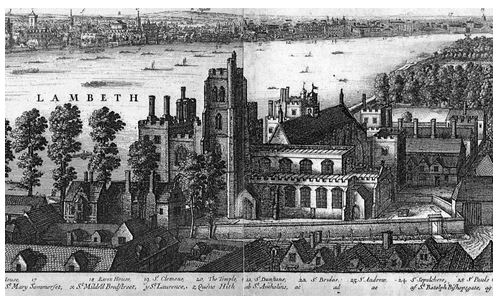 Later deconsecrated, the church has been transformed into The Garden Museum. LASSCO was involved at the outset of more recent redevelopment of the Museum - ten years ago - in the salvage of the carved oak choir from the East end - sold to a famous London restaurant. We recently saved this the draught-porch from the West End as the works were completed. The newly formatted museum has been very well received.
You may also be interested in these items