Recently, we were invited to step inside a customer's newly completed home, to capture the ways in which they have used our reclaimed timber to reinvigorate their West London, Victorian terrace.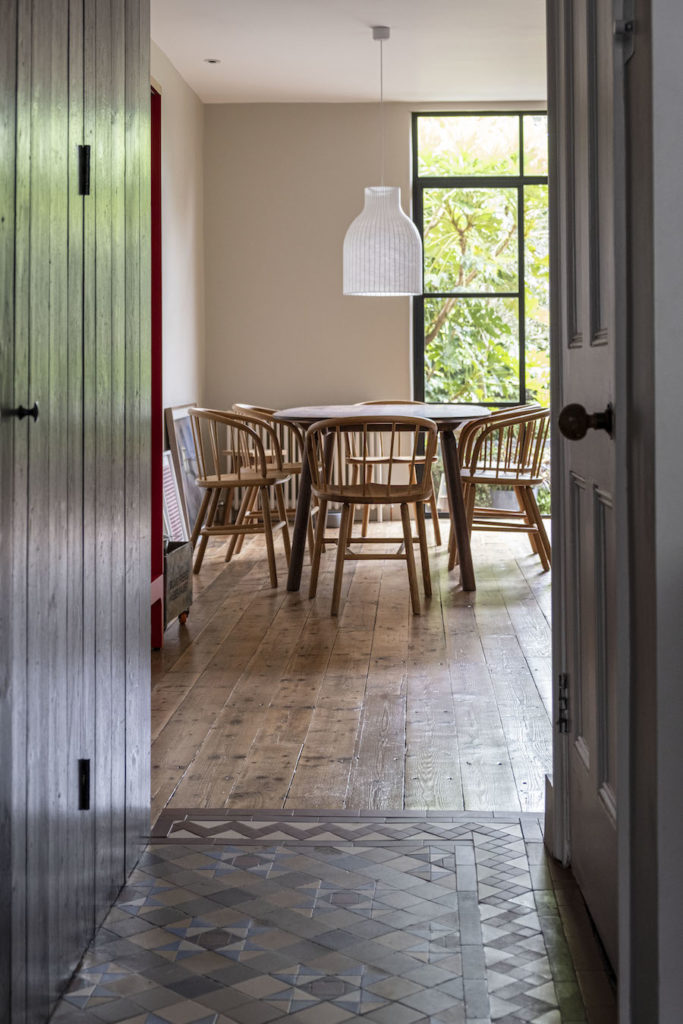 The reclaimed pine boards on the kitchen floor and 5mm matchboard cladding used in the hallway brings new life into the space. Bridging the gap between a light-dappled mature garden and the rest of the house.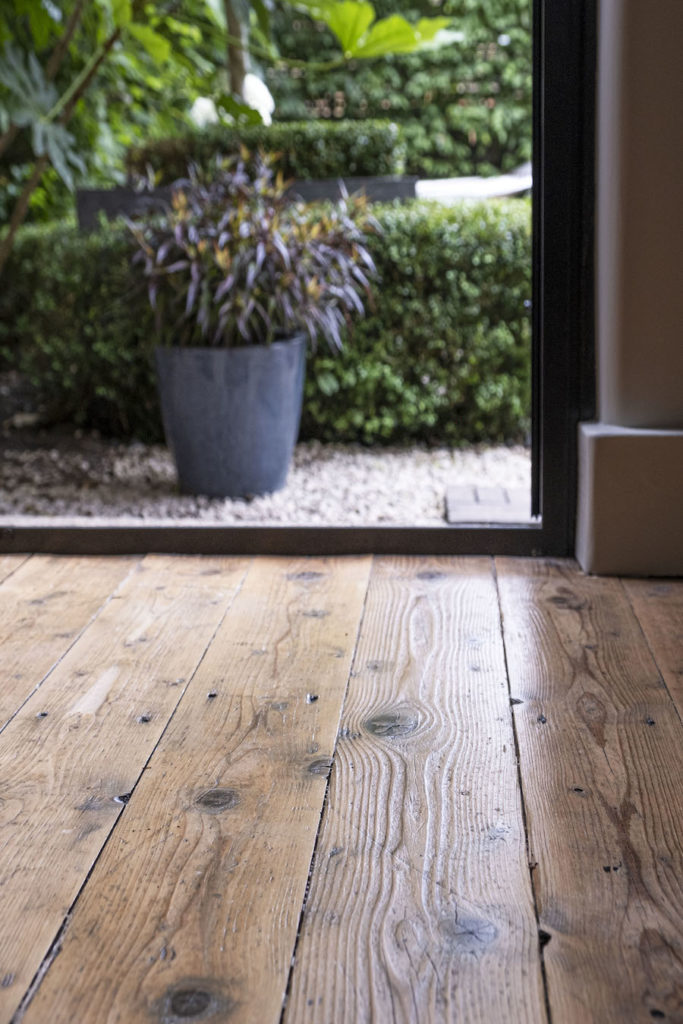 Rays of light from the garden pierce the floor to ceiling Crittal windows, through the kitchen along the long lengths of nutty brown pine – lightly sanded and clear Briwaxed – and into the front living room.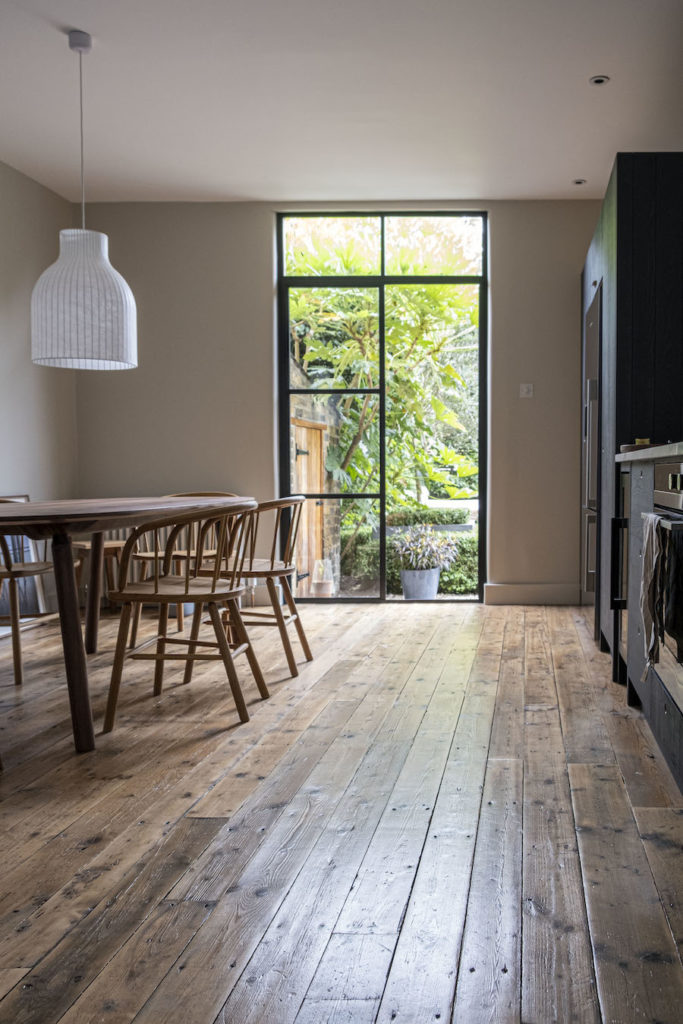 Storage under the stairs has been clad in wafer thin, 5mm butt and bead pine boarding and painted dark blue. The imperfect uneven surface of the cladding used is a tell tale sign that these boards are as old as the house itself.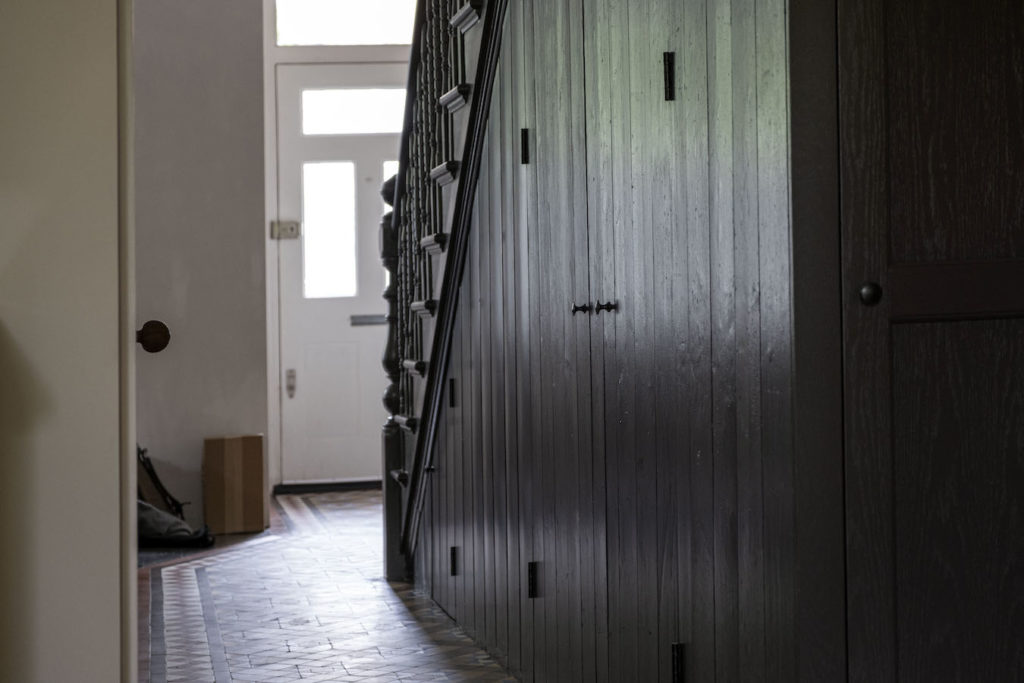 A variety of sanding applications have been used. The longer lengths retain more character having been sanded with a finer grit paper. Nail holes and nicks are visible under the dark blue paintwork.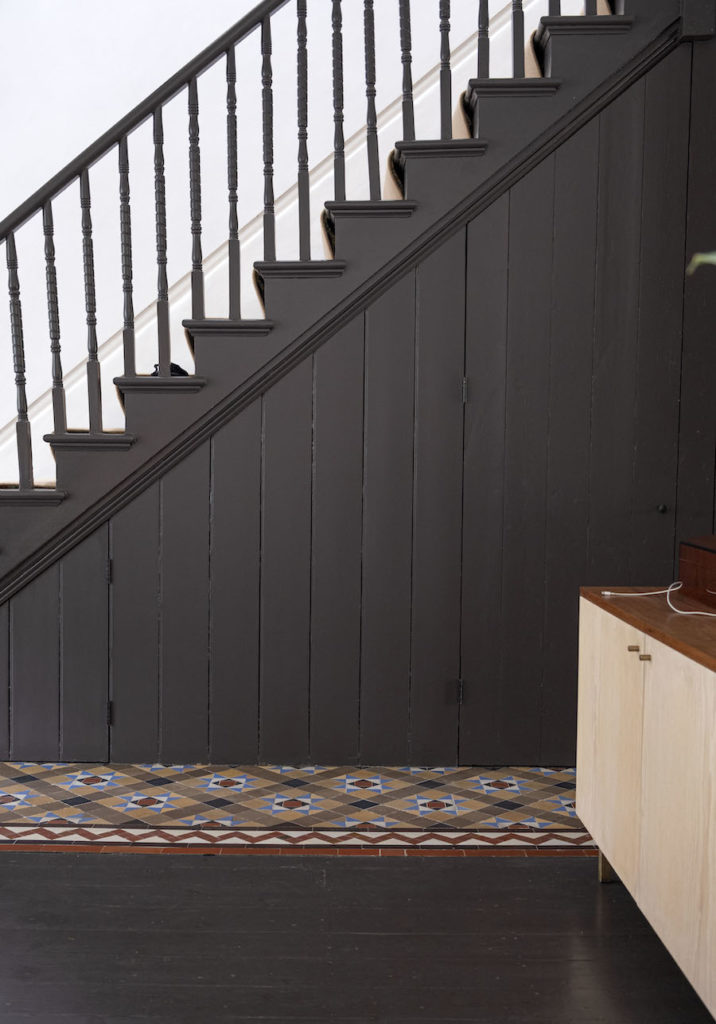 The area around the hatch, where the joiner has spent most time, has been treated with a coarse grit paper. This removes patina, with a high shine finish the result when painted.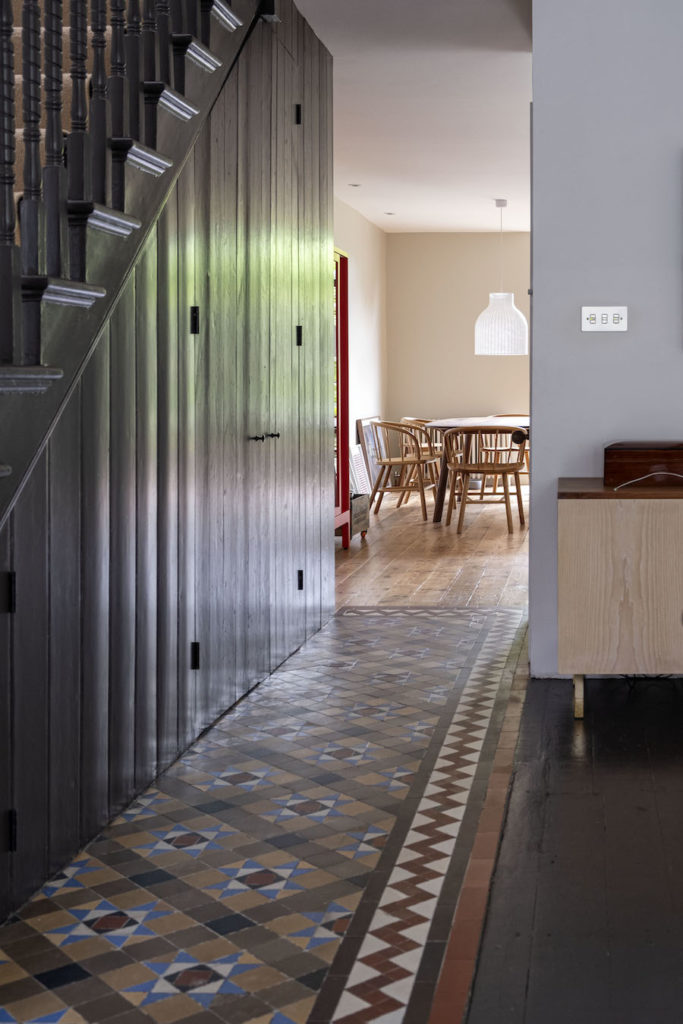 Combining new and old finishes harmoniously is a subtle way of demonstrating your command of raw, natural materials.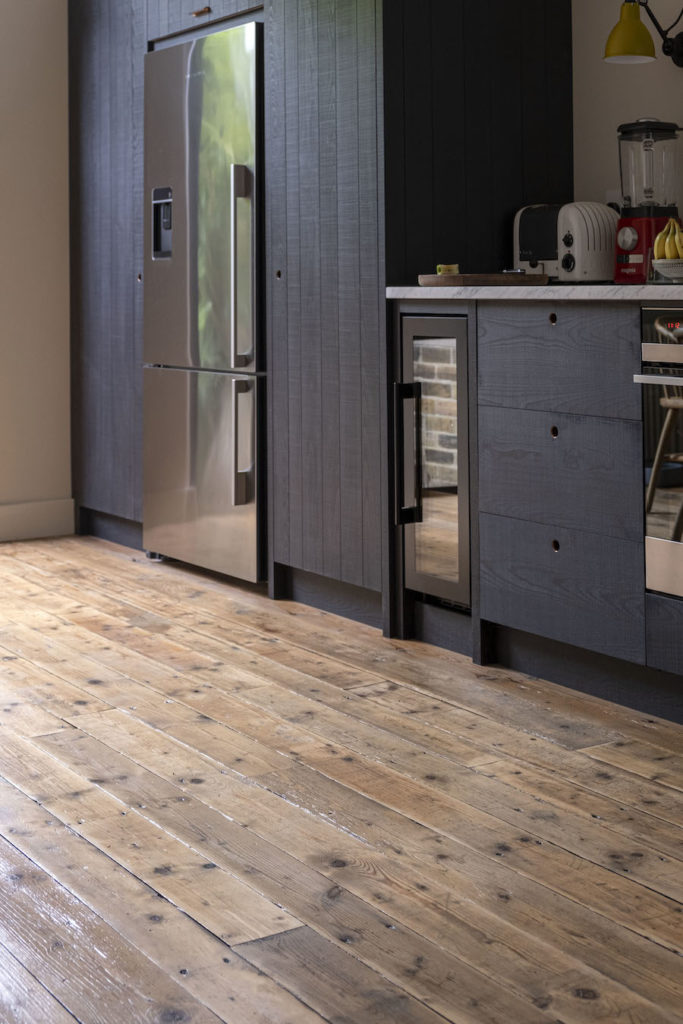 In the kitchen our customer has combined stark modern cabinetry on the kitchen cupboards, with a measured, sympathetic finish on the reclaimed Victorian pine floorboards underfoot.