As the final day of Phantasms draws to a close we spare a thought for those of you who missed their chance to view the exhibition curated by Charlotte Kingsnorth at Brunswick House this week, as part of the London Design Festival 2019.
Here's another opportunity to take it all in.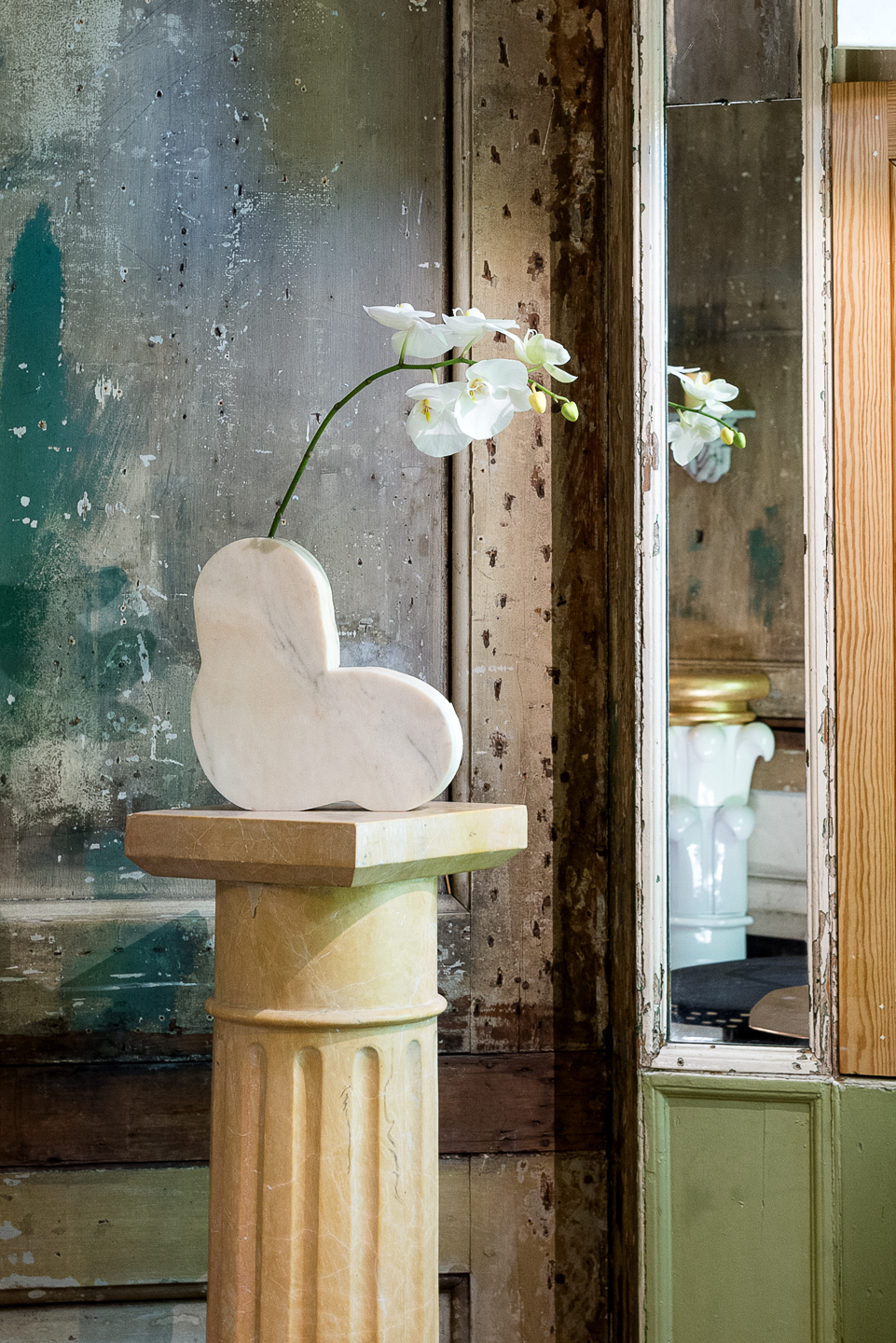 Soft Baroque argues that a primitive aesthetic has permeated into contemporary design language as a way of reconnecting ourselves to basic forms of craft in the modern environment. This vessel from their Wood Worm collection. Hard Round is a series of sculptural furniture works constructed from lines derived from the Photoshop 'hard round' brush tool.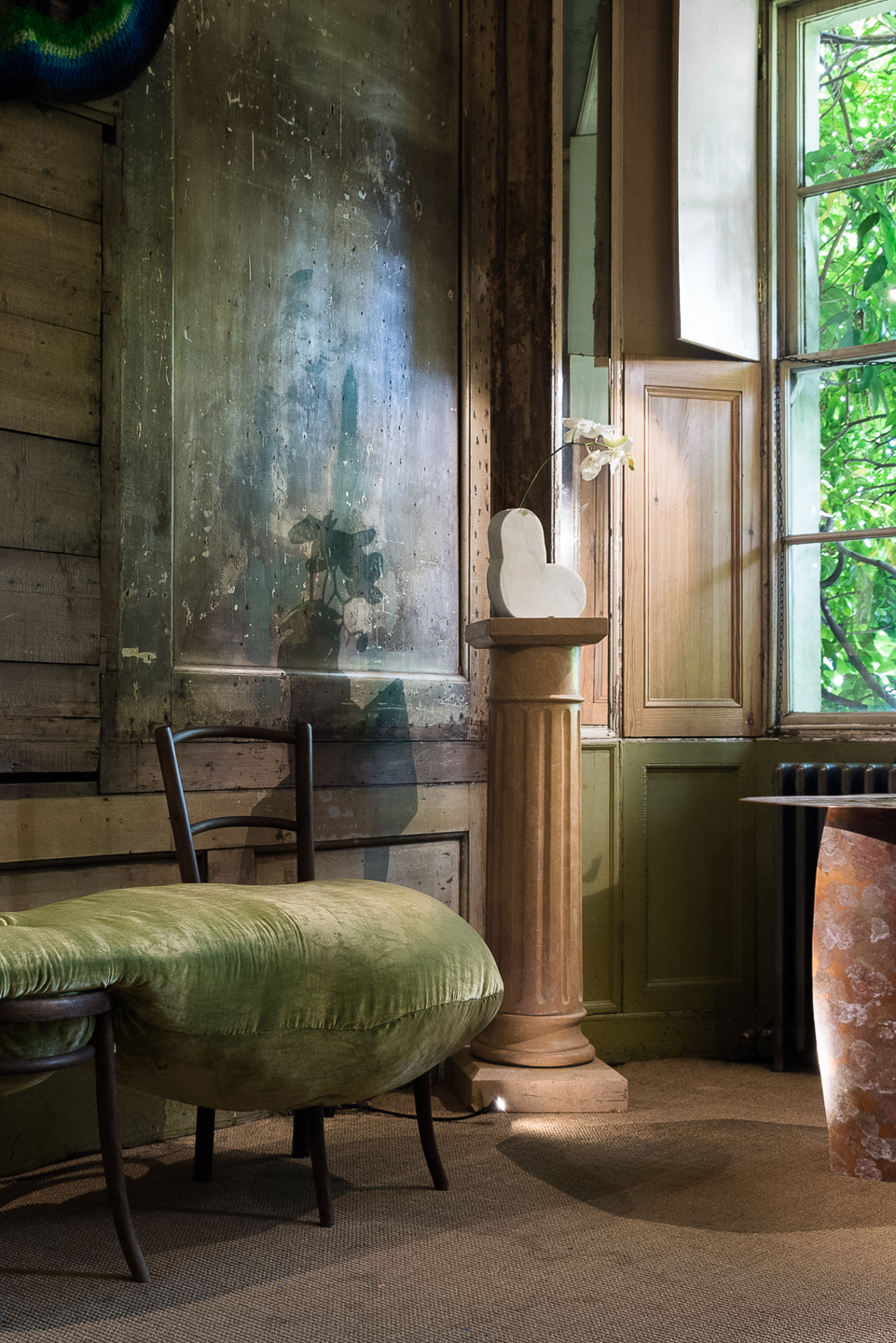 Paris Essex revisits the craft and the clichés of knitting and crochet, playing with hand and machine techniques. Luxurious natural fibres meet glitter and fluff to create playful knits without a sell-by date.
The wall art, below, is part of a series of knitted artworks from the world of Paris Essex. Taking influences from different forms of cultural memorabilia, they work from a Pick 'n' Mix of cartoon characters, pop music, art, graphics and carnivals.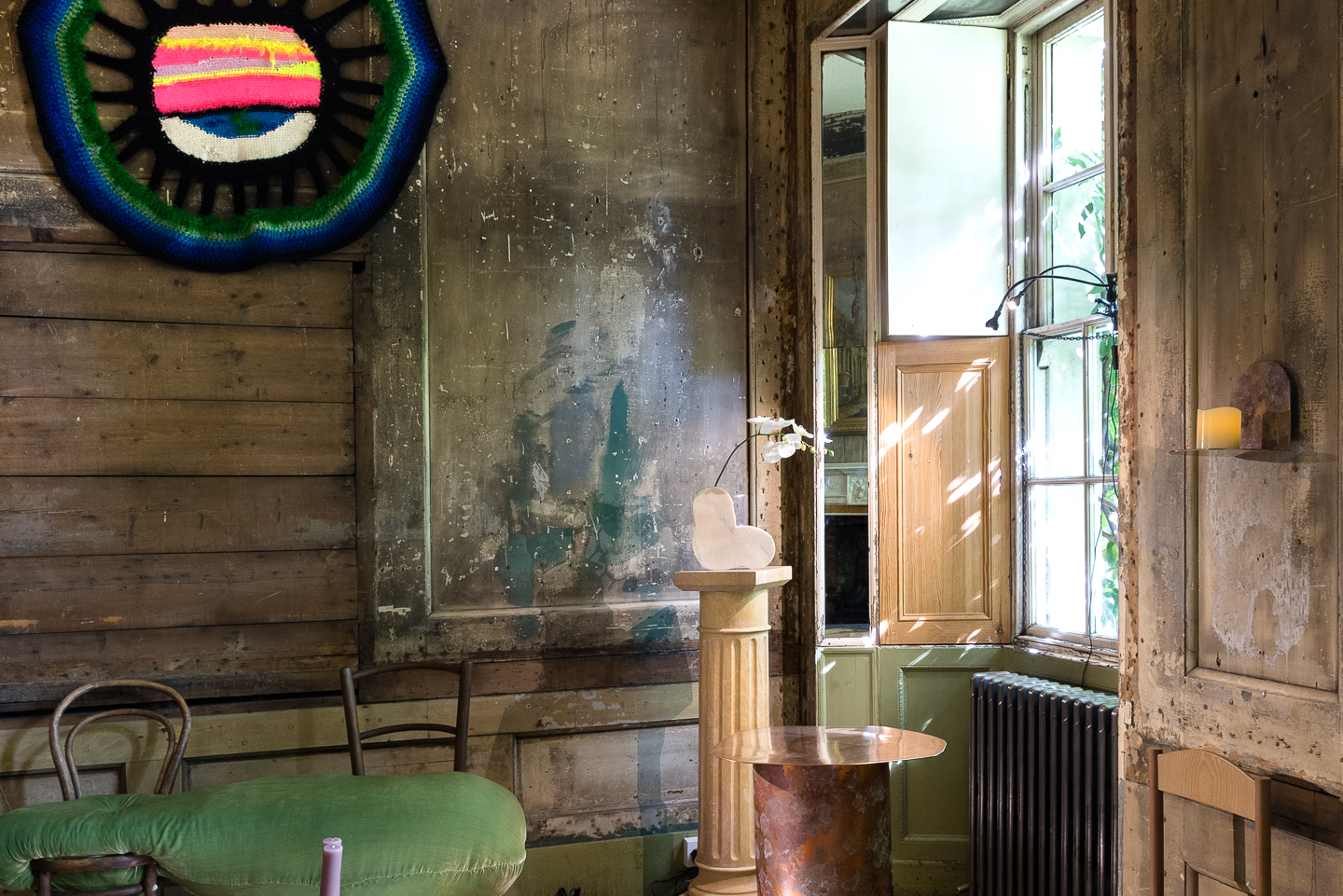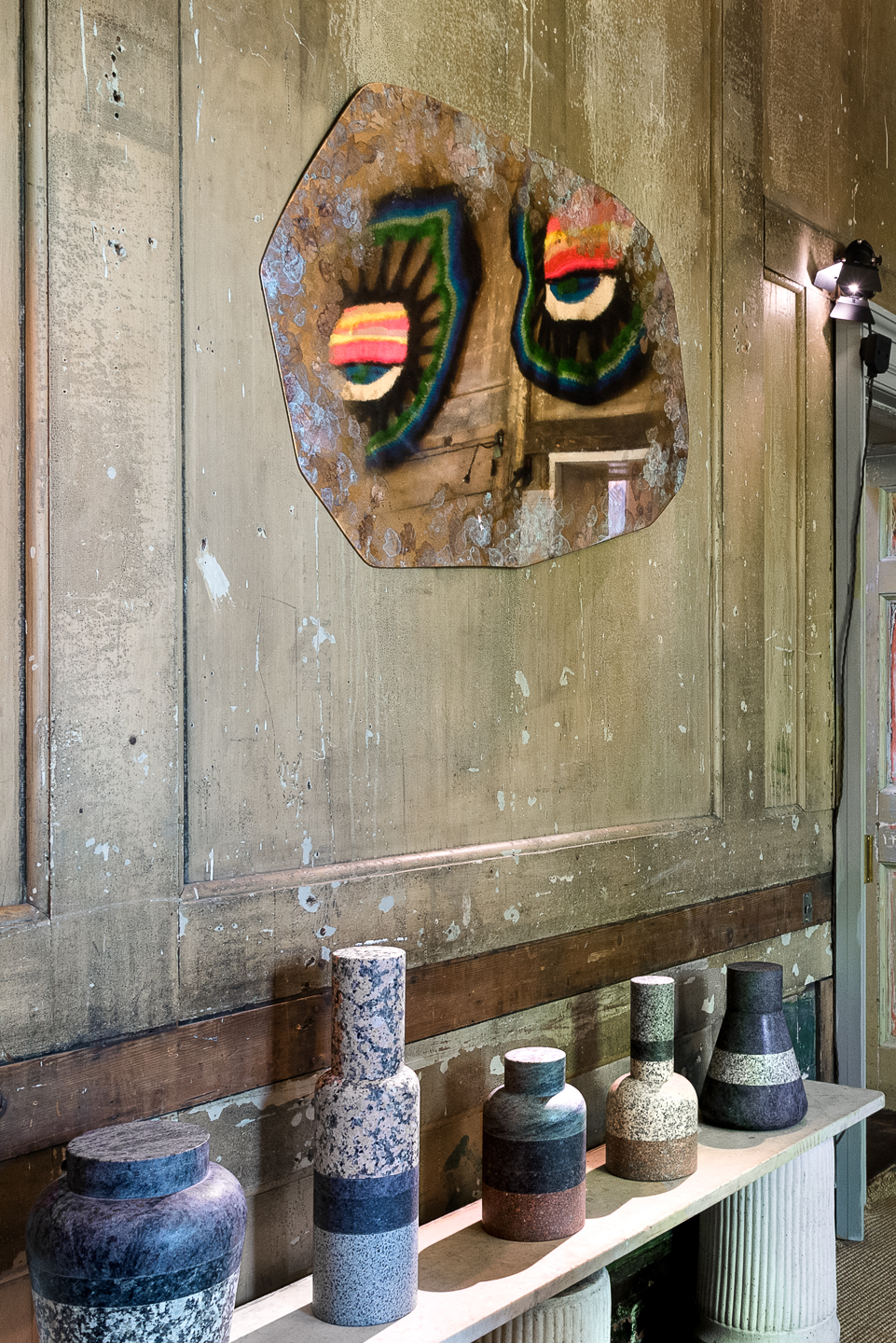 James Rigler's small, domestic forms – above –  juxtapose familiar house-hold vessels with the monumentality of stone. Produced through a residency with Hospitalfield, this series of jars are reminiscent of seaside souvenirs filled with layered sand or layered preserves from the pantry.
Inspired by renaissance images of Saint Jerome in the wilderness, building a home amidst the ruins of past civili- sations, the Capital Console Table – below, also by James Rigler –  is a playful slice of classical architectural decoration re-purposed as a table. Its smooth surfaces and glossy glazing evoke the mass-produced world of the flat-pack, whilst the golden tabletop suggests the gilt splendor of antique furniture.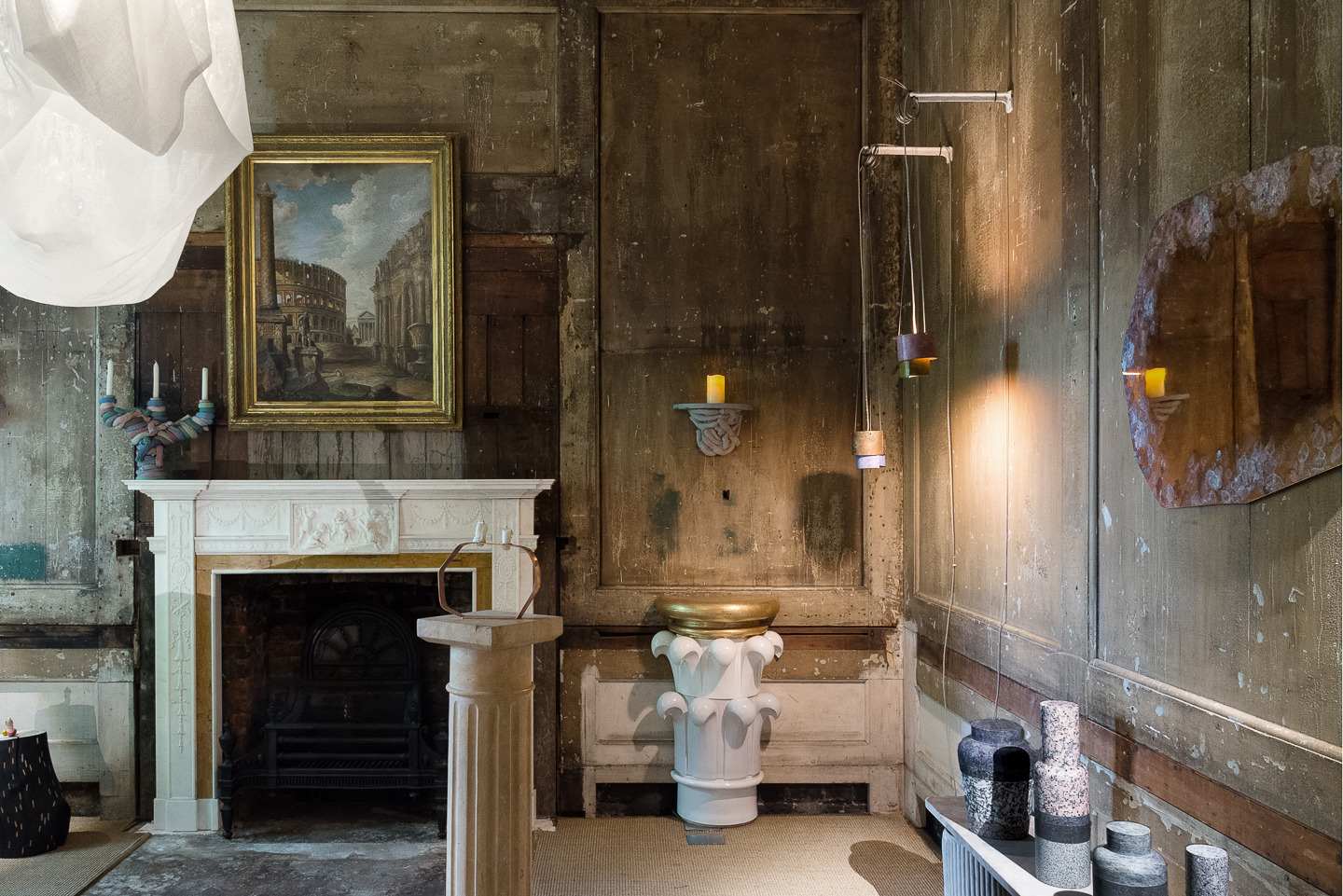 Charlotte Kingsnorth's Candle holders hand crafted from bronze. Patinated on the inside face. Hand sanded bronze with miss-match crosshatch pattern on outside. One gold and one pink patinated bronze candle holder, below.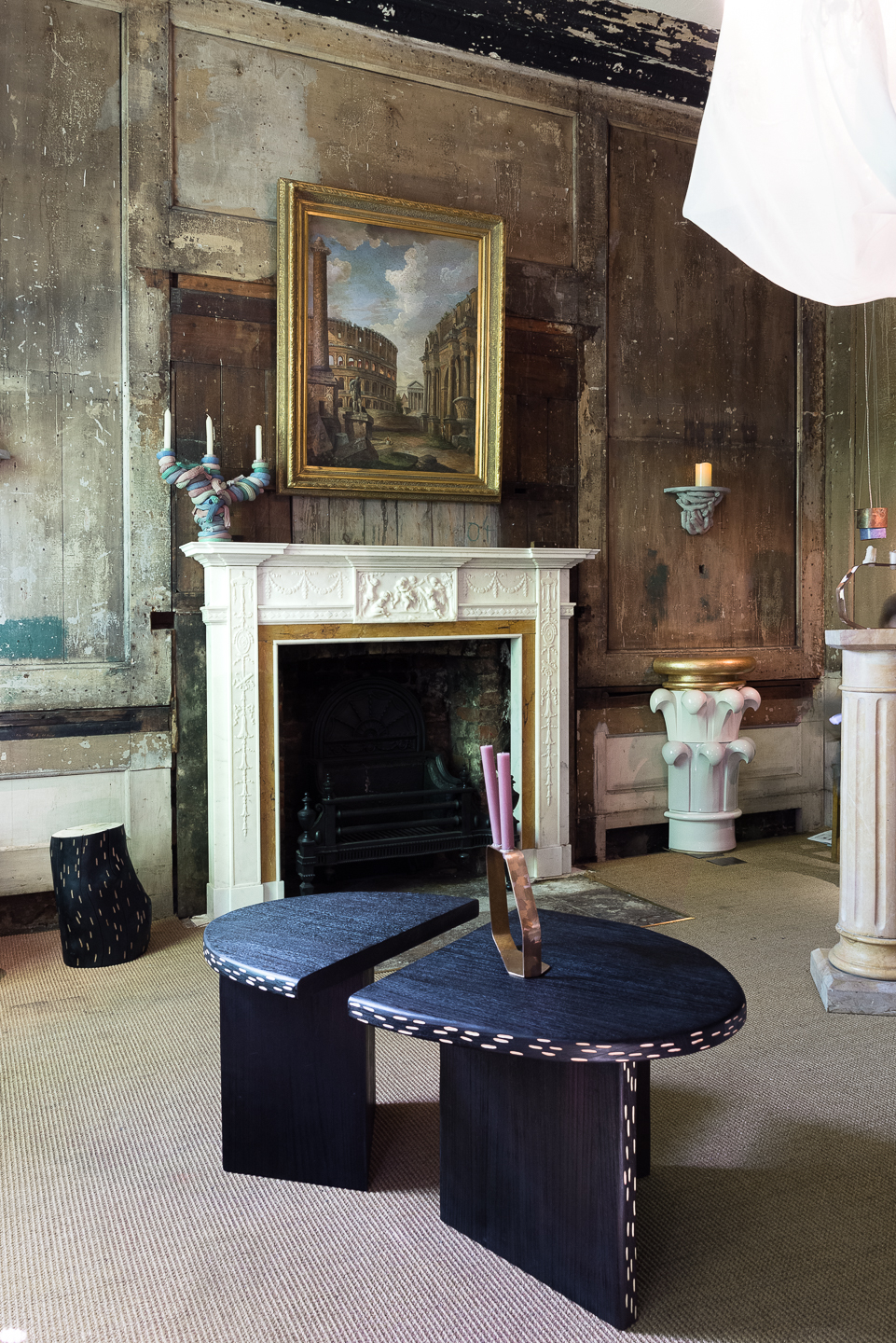 A sequence of objects, including a candelabra, some sconces and candle holders – seen below – created by James Shaw riff on the highly elaborate ceremonial oversize tableware that emerged in the 17th century. All made in recycled HDPE and squeezed out of the Plastic Extruding Gun.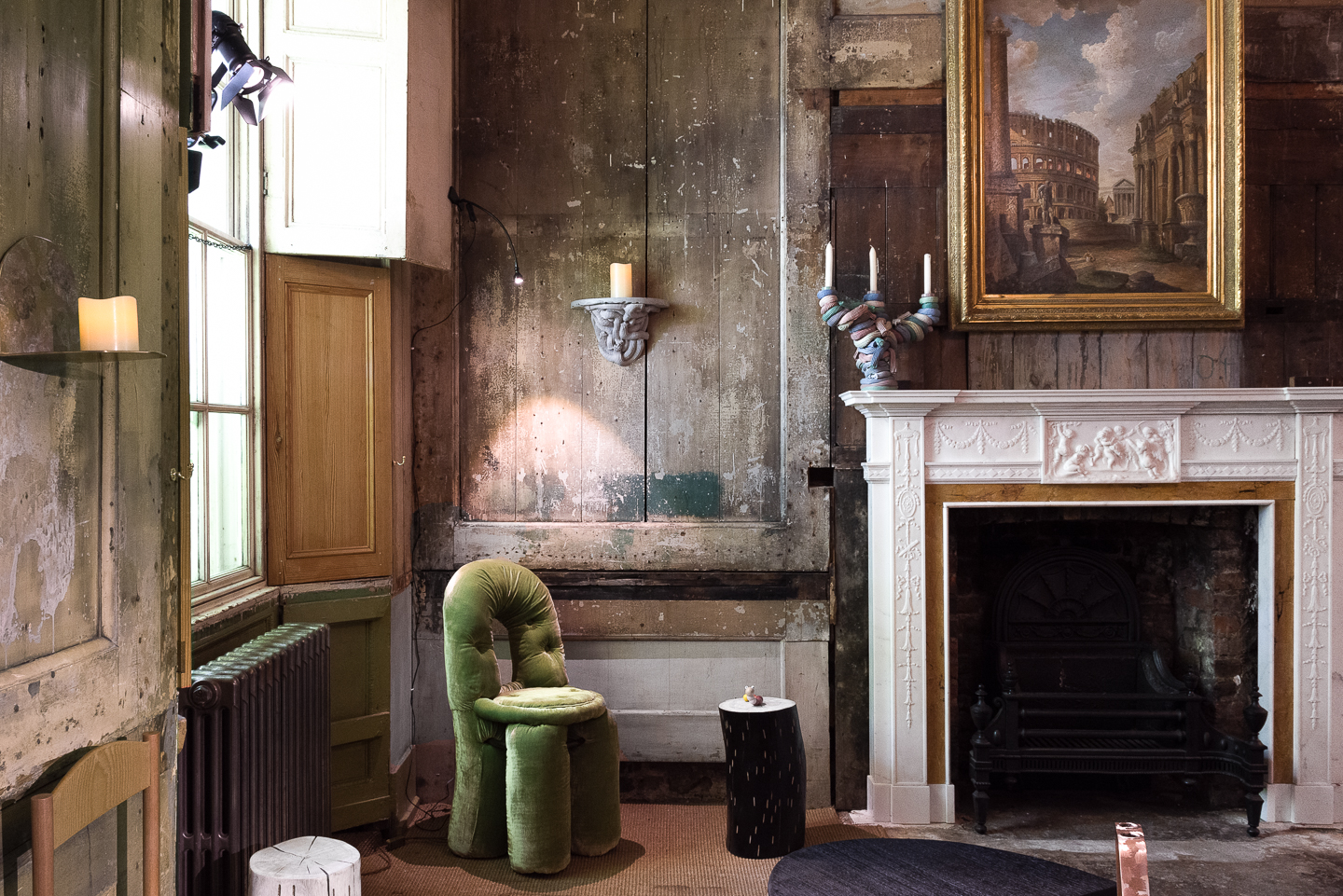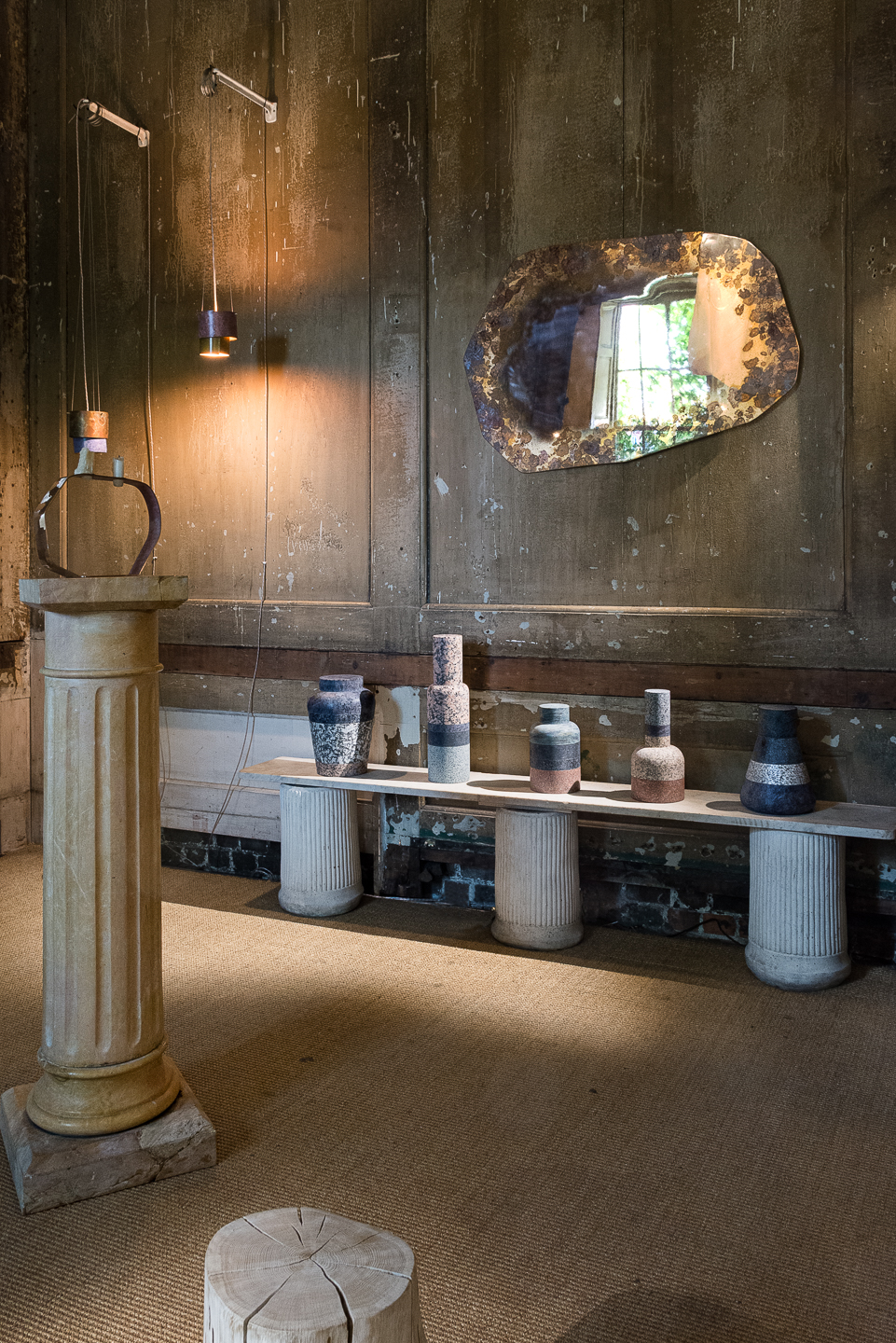 If you are interested in any of the pieces displayed in Phanstasms, please contact Chris Martin at Brunswick House.