Since 2012 designer and cabinet maker Alfred Newall has been creating restrained but striking designs with his joinery company The London Workshop. We've stocked many of the Workshop's original designs from functional oak bath tidies to monumental lamp stands and even sculptural minimalist chairs.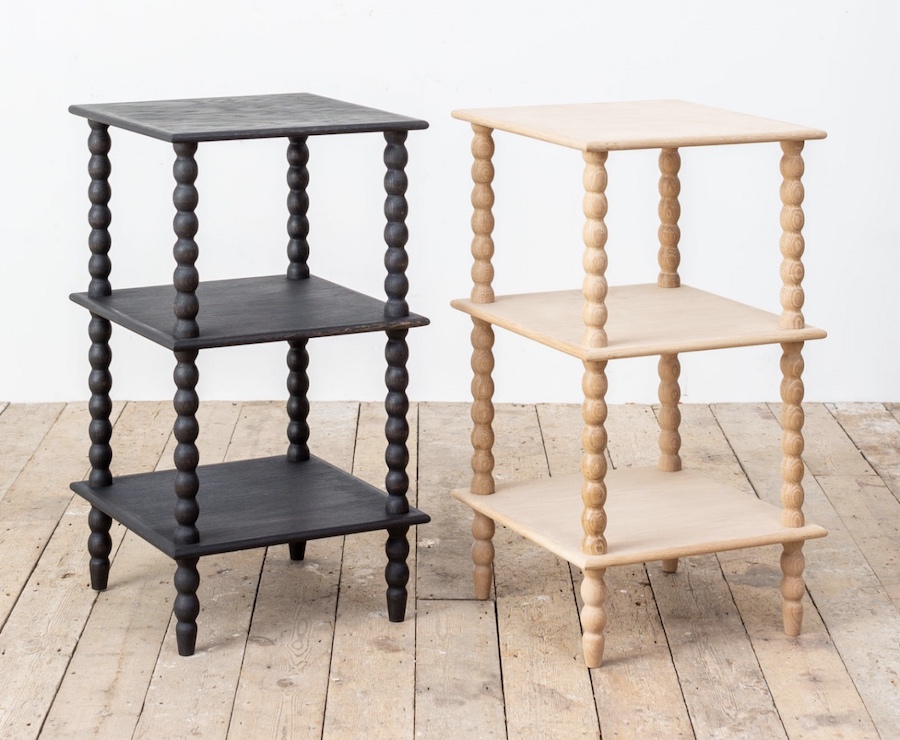 Their new Three Tiered Oak Bobbin Side Tables have a far more traditional form than we are used to seeing from The Workshop. They are available from LASSCO in standard proportions and two different finishes, ebonized and naturally oiled.


These latest designs can also be made to bespoke proportions, which is a first for furniture from The London Workshop. They were responsible for producing a particularly impressive bespoke model for interior designer Octavia Dickinson, which featured in House & Garden Magazine.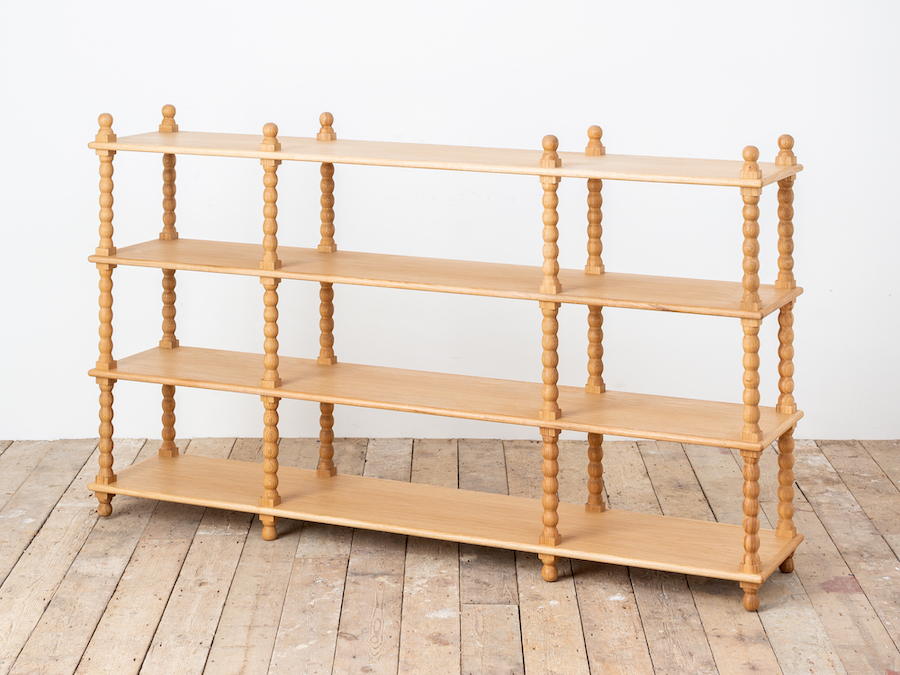 Bobbin furniture is a type of wooden furniture whose legs or supports take the form of small spools, knobs or bobbins. The shapes are created using a method of woodworking called turning. Turning is a process whereby untreated wooden lengths are spun on a lathe. Different tools are then used to mould and craft the timber, which can be sanded, cut, knurled, faced, drilled and deformed – all while the timber remains spinning on the lathe.
A desirable characteristic of bobbin furniture is its ability to change the orientation of the woodgrain relative to the axis, instrument and technique used. A key characteristic of Alfred Newall's furniture is the style in which he draws our attention to the medullary rays, the light vascular ribbons that naturally run through oak grain, in the timber he uses.
–
For the full list of all The London Workshop items we have in stock, please contact Ropewalk.
Or to order a Bobbin Side Table, bespoke Bobbin Table or Shelving Unit, call on 0207 394 8061
–