Wavy, pink, white brass
A LASSCO architectural salvage runner has revealed to us that he has in his possession a shining example of London's Modernist past that was believed to be lost over a decade ago.  The complete facade, excluding Swedish Black granite, made up Gainsborough and Everyman House. The reclaimed material in question is the highly ornate sections of wavy, pink and silver, cast aluminium and white brass cladding. Once thought to be destroyed, these were in fact carefully reclaimed and stored back in 2014 and can now be reused.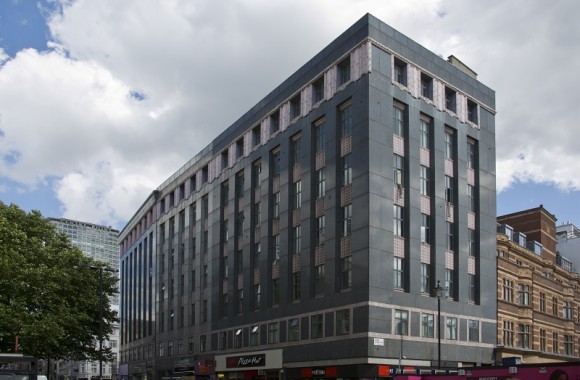 The panels once adorned the exterior of one of Oxford Street's finest examples of the Modernist style, 'Everyman House' c1932 and the later addition, 1957's 'Gainsborough House'.
–
Other buildings constructed globally in 1932 include Le Corbusier and Pierre Jeanerette's, Immeuble Clarté in Geneva and Alvar Aalto's Paimio Sanatorium in Finland.
–
The image below shows the slight variation in the richness of the pink panels. The left displays the earlier Everyman, with it's more valuable white brass. On the right we see the later Gainsborough House which employed 1/2″ thick cast aluminium.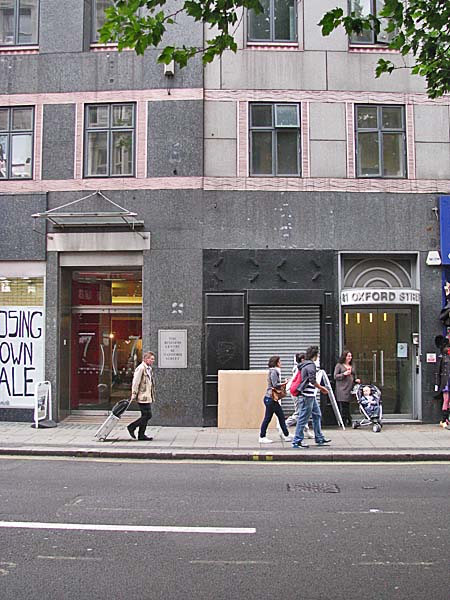 Remnants of London's Modernist past
At the top of the building we can see the most monumental sections, some comprising 7ft tall panels, whereas the friezes on the lower floors and sections underneath windows are comprised of more manageable 8 piece sections.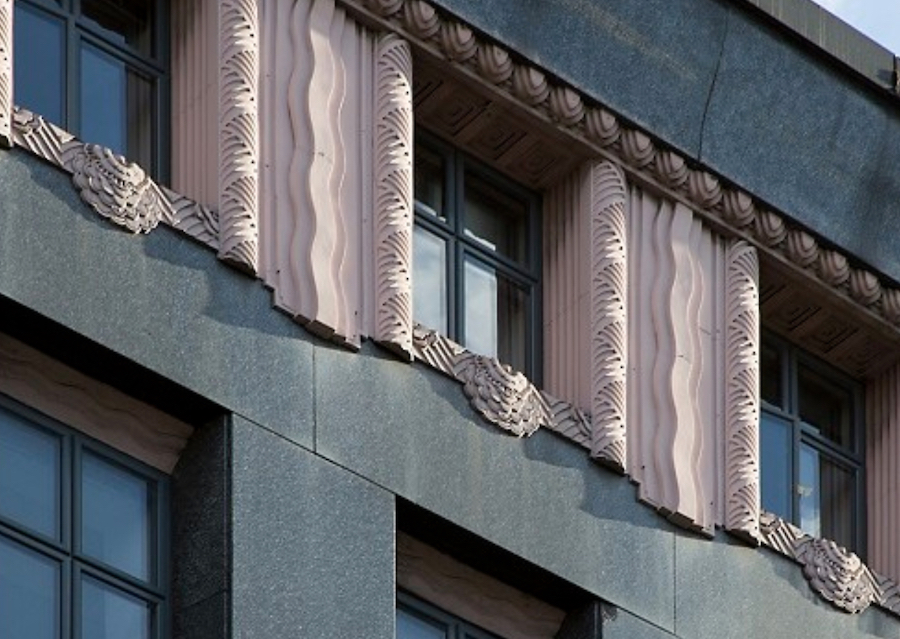 Reclamation at work
The entire reclamation process took 6 weeks in total as the panels had to be removed carefully by hand, each one being held in place by rusty 80 year old screws. The half inch thick panels were then lifted off the side of the building, onto scaffolding before being carried inside the building, where they were finally removed down through the stairwells.
If you would like to know more about the Everyman Building Cladding please contact Chris Martin or phone straight through to Brunswick House.
Images Courtesy of Sarah J Duncan.