First seen at Venice Biennale 2018
Barely four years ago architectural collective Assemble scooped the Turner prize by blurring the boundaries between Art and Architecture. In that time they have developed a cohesive style and output defined by reuse, experimentation and a fresh take on conventional manufacturing practices that has resulted in radical new forms.
Just last year Assemble produced a range of clay tiles that dazzled at the Venice Biennale. Originally launched at the London Design Festival, the marble-patterned encaustic tiles are produced using the traditional method whereby the colours belong to the naturally occurring elements within the clays used rather than being stained with surface-applied ink dyes.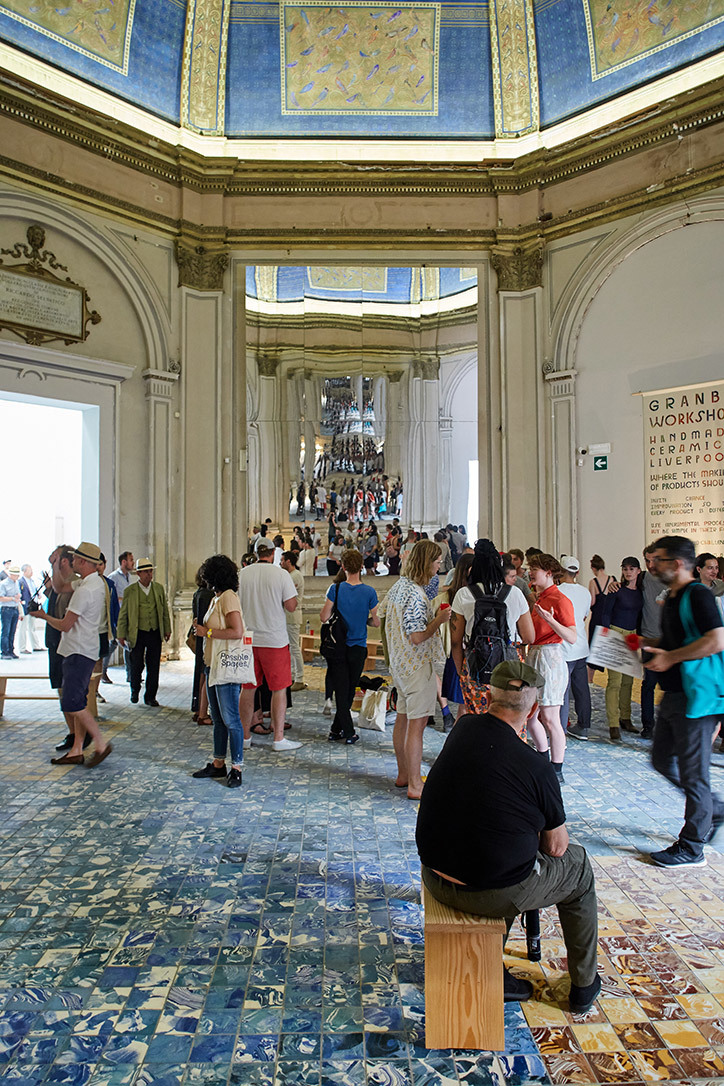 Made from reclaimed materials
The team is no stranger to recycling. These tiles were produced in their community-led Granby Workshop, a long term project that Assemble hopes will contribute to the regeneration of a small section of Toxteth, Liverpool. Their team – all trained by Assemble – often work with materials such as wood off-cuts, brick, slate and stone sourced from the disused and derelict terraced houses within their local neighbourhood.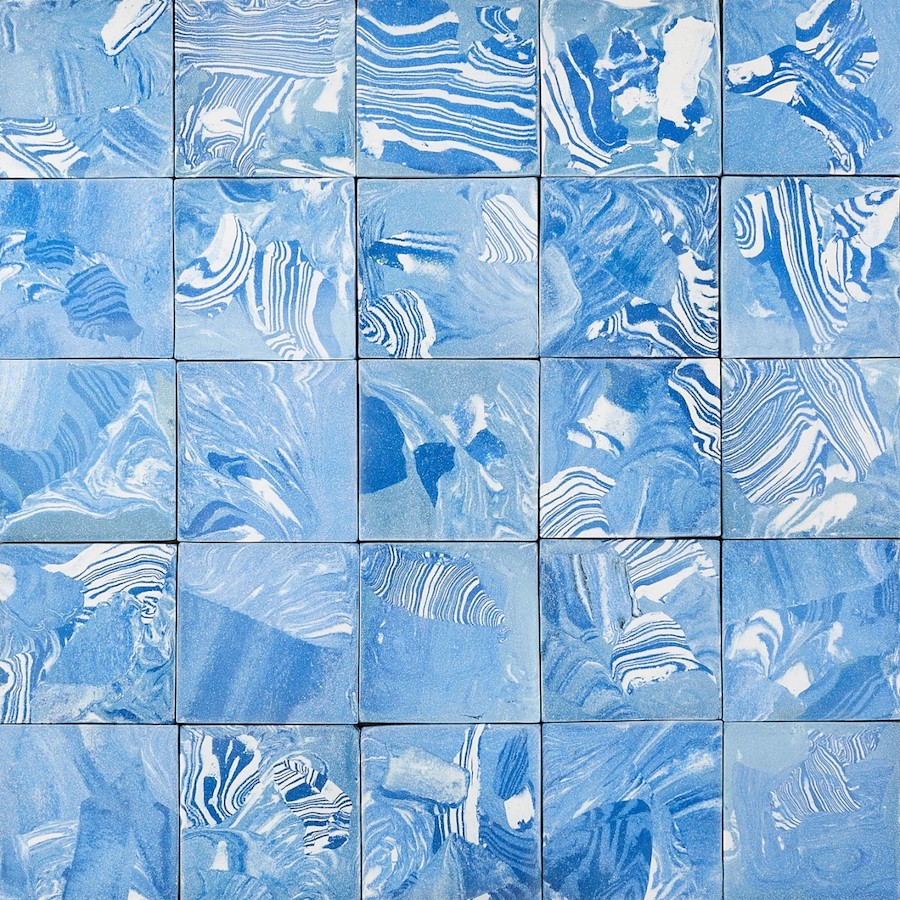 Reclaimed by LASSCO
It has long been the LASSCO belief that architectural reclamation is a process that should continue forever, without limit. So being mindful that we are all merely stewards of our own architectural heritage and in the spirit of 're-use ad infinitum', when we were offered the chance to reclaim the tiles that had been used in Assemble's Venice Biennale installation – we leapt at it.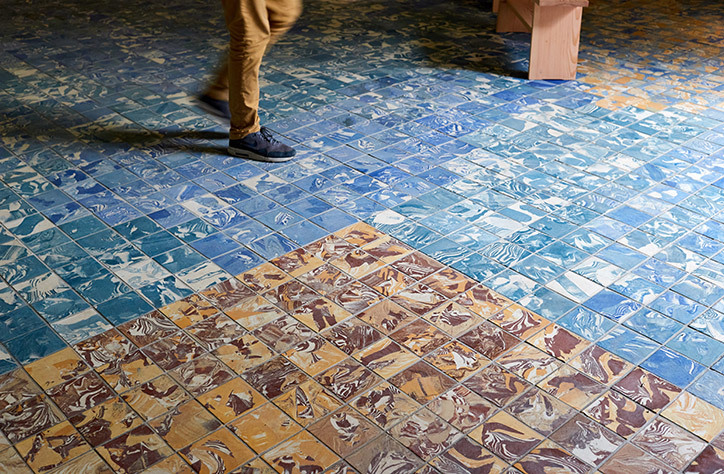 Granby Factory tiles available now at Ropewalk
Avoid the long lead times, your ex-Venice Biennale 'Factory Floor' tiles by Assemble's Granby Workshop are available at LASSCO Ropewalk and ready for immediate dispatch.
---