We are delighted to welcome Foster & Gane as they take up residence at The Three Pigeons alongside LASSCO.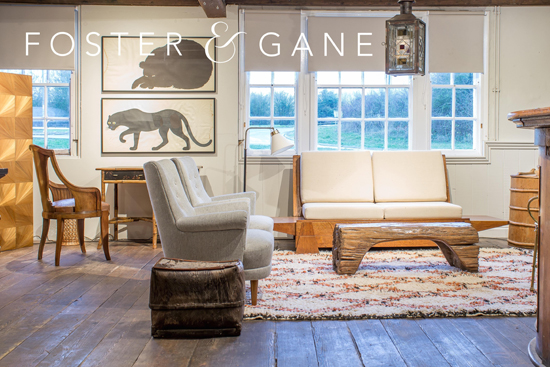 Foster & Gane, over many years, are renowned exhibitors at Battersea Decorative Antiques & Textiles Fair. Occupying permanent retail space for the first time, they have deftly adapted what was the pub/restaurant space of the old coaching inn here; the rooms (pictured) look fabulous. They curate a collection of unusual items and design – ranging in date from the 17th century to contemporary. Our customers will find the offer here even more diverse, rich and entertaining.
Come and have a look! Their website is found here – follow them on Instagram here.
The rooms rooms give Foster & Gane plenty of space to exhibit their latest finds and offer you the opportunity to see their collection in situ year-round. Their residence front-of-house will meanwhile enable the much anticipated development of The Three Pigeons function room and associated kitchens and toilets at the back of the main building to get underway (the pub/restaurant operation is of necessity closed until that work is completed).
Welcome Val and Ed!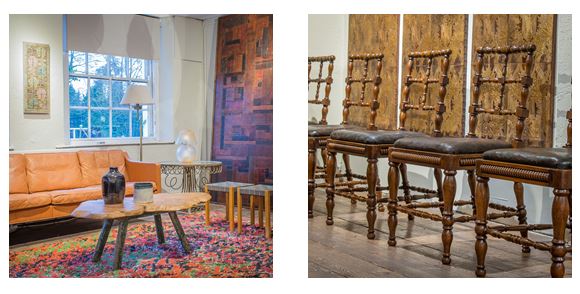 LASSCO Three Pigeons is open Mon-Sat: 9-5 …Sun by Appointment.

Foster & Gane is open Mon-Fri: 10-5 (except Wed: 10-Noon) …Sat by Appointment
The Three Pigeons Inn – Pub and Restaurant, enlarged and improved, will re-open in the Summer.
How to find us: here.