No salvage or reclamation firm in the Kingdom has as wide a selection of solid, practicable, serviceable historic and reclaimed Baltic Pine floorboards as LASSCO.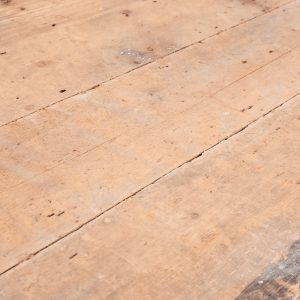 If you were to enter into almost any building, commercial, public or domestic, built in Britain between the beginning of the Eighteenth Century and the end of the Last War and looked under your feet you would almost certainly be looking at slow grown Baltic Pine board. Equally, If you pull up the linoleum in a period Public house or lift up the carpet in a terraced dwelling then beneath these later coverings you will see the same.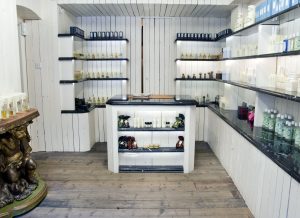 The unheard of prosperity ushered in by the end of the Seven Years War contributed to a soaring demand for new housing and amenities which continued through the Georgian and Victorian periods Britain. In the words of  Jasper Weldon of the Building Conservation Directory 'The demand for buildings resulted in a demand for timber; that timber was pine, felled in Poland and sent to England through the Baltic ports.'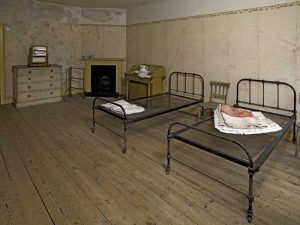 The vast and ancient forests of the Baltic coast contained within them precisely the sort of timbers required for quality joinery and flooring. Having grown up unmolested in natures own necessary time these so called 'old growth' or 'old stand' Pine trees (Pinus Sylvestris) were keenly sought after by timber importers in the Surrey Docks and the architects and builders they served.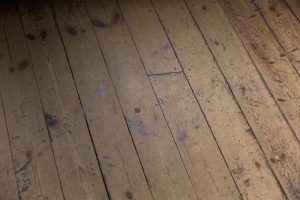 The order books of house builders and architects great and small all contained specific requirements for Baltic Pine. Labelled under a variety of names including 'Memel Pine' and 'Riga Fir', the timber was often brought over un-sawn in baulks to the Greenland Dock in Rotherhithe. The timbers would then be floated across Limehouse Reach to the sawmills on the Essex bank of the River for working.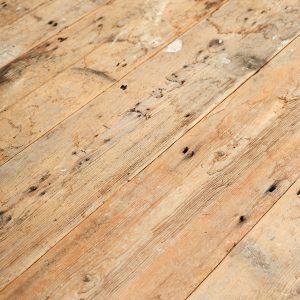 The timber has a handsome close grained surface. The most immediately noticeable trait of the board is its relative lack of knots as well as its pleasant vertical grain. This is entirely down to its slow growth and maturation. All commercial pines used today are 'pressure grown' like any other crop. While useful enough for the purposes to which they are put, they lack the attractively regular and unblemished appearance of true old-growth Baltic Pine.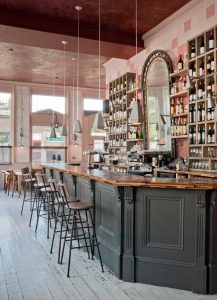 The tread and wear of successive generations has often had the happy effect of causing the softer sapwood of the board to have been worn away while leaving the heartwood of the board comparatively unworn. The subsequent gentle undulation, seen over a reclaimed pine floor of any size, is very gladdening on the eye.
Reclaimed Baltic Pine is the floor from which any room can be built up. By virtue of its integrity and comparative visual neutrality it is in many respects the tain upon which the rest of an interior can be reflected. LASSCO has more batches from more interesting and historical provenances, in greater quantities than any other salvage firm in the Land.