A recent LASSCO supplied restoration of a C17th townhouse in the West End of London demonstrates that integrity of materials combined with an eye to improvement are the key ingredients in the enhancement and restoration of ancient buildings.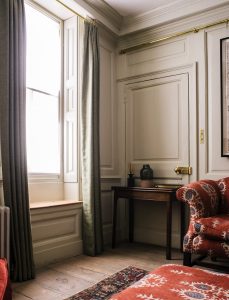 Much like a piece of antique furniture, once wooden floors reach a certain age they all have an inherent beauty and value that merits investing the time and effort it takes to revive them. A floor that has passed the age of 100 years is certainly worth saving, whatever the wood. Indeed, the pine imported from the Baltic throughout the 19th century was from first-growth forests, and has a quality that it is now very difficult to match. Today, those late Georgian and Victorian pine floors look beautiful by virtue of their age.
– Jasper Weldon, The Building Conservation Directory
When an individual or company comes into the possession of a precious piece of the built environment – a period house, office, workshop or trade space of merit- LASSCO is often the logical first point of call for the sourcing of materials. With our unrivaled stock of historic fittings and floors we can usually meet any requirement without trouble. For unusually large or 'awkward' jobs we have a network of contacts throughout the land and abroad that can cater to even the most particular and specific needs.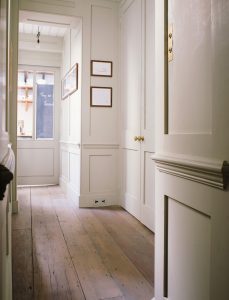 Thus, since 1978 LASSCO has been on hand at the restoration of a great many historic buildings In London and throughout the Kingdom. Gentleman's clubs, pubs, shops, bars, and all manner of dwellings from the most modest terraced streets to the great town houses of St James's and Belgravia. The reason for our continuing presence in the field has been our ability to provide the range of salvaged materials our customers demand, in a trade defined by its scarcity of supply.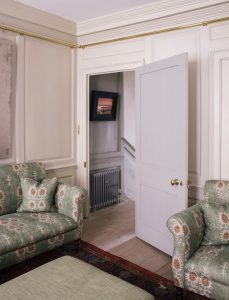 The value of old floor boards is not always recognised. Whole planks are often replaced where it would be possible and much less destructive to piece-in sections of the same species of wood, matching the grain. Where a boarded floor is of historic interest, but is beyond repair, new boards can sometimes be laid above the old as a means of retaining the original floor as part of the archaeology of the building.

– Society For The Protection Of Ancient Buildings (SPAB)
At LASSCO we are all too aware of the precarious position we hold at the point of exchange between the sad destruction of handsome old buildings and the sensitive restoration and enhancement of the same. We are zealous for the preservation of historic townscapes as a matter of policy and principle. However, where buildings will be altered or brought down, we are glad to be able to offer for reuse and reinterpretation those same raw materials so that they can continue to enhance and enliven the structures that remain.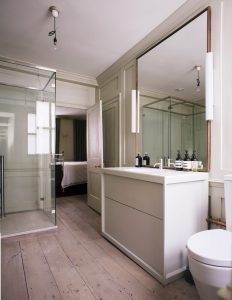 In the restoration depicted throughout this post one can see that the delicate balance between conservation, restoration and contemporary adaptation has been carried off with great sympathy, intelligence and confidence. Where repairs and conservation were necessary they have been done. Where a certain creative enhancement was required it has been carried out without detracting from the sense of history within the room.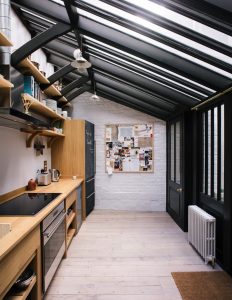 Reclaimed materials are often a legal requirement when carrying out works in listed buildings. However, with any prospective designer who has had even cursory dealings with historic interiors, reclaimed and ancient building materials have usually already exerted their powers of attraction before the question of compulsion even arises. The hint of mellow timelessness and the half-truth of suggested permanence are aesthetically convincing in an absolute sense. When the job is undertaken by competent and experienced fitter with a sympathy for reclaimed materials the results speak for themselves.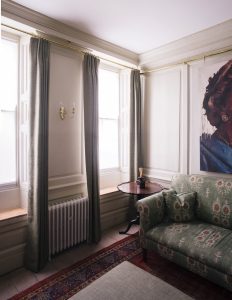 We will continue to keep our customers updated with information on those projects of ours with which we are particularly gratified. The materials are here in our yards and showrooms to make a great success of any job large or small and we invite our customers to make use of them.