In the Glass works of Central and Northern Europe at the middle point of the Twentieth Century a remarkable concord was achieved between the rigours of the industrial process and the artistic brilliance of a generation of craftsmen.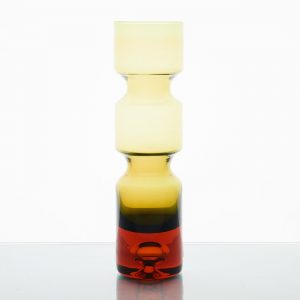 The return to handmade glassware during the Final Act of the Industrial Age can seem unsurprising to a 21st century observer, used as we are to the lionisation of artisanship.  However at the time it was a remarkably bold and somewhat counter-intuitive step that led to the creation of a generation of very fine, handsomely realised individual pieces of Art-Glass.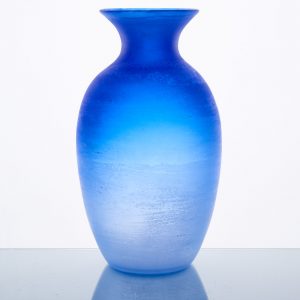 Since the earliest days of the Factory System anxiety had grown that the accelerating mechanisation of industrial processes was suffocating the creative imperatives of those areas of production that rightly belonged to the independent artist. Various efforts have, down the years, been made with a view to counteracting this tendency – most memorably in Britain the Ruskinian and Arts and Crafts movements.
Within the craft of Art-Glass the conflict was manifested in the desire to reconcile the need for 'pattern' glass manufacturing with the expression of the singular vitality of the creative artist. One solution, pursued with vigour in the post-war glass works of the Nordic countries, Mitteleuropa and northern Italy was permitting the individual artisan broad creative freedom as a sort of artist-in-residence at various manufactories.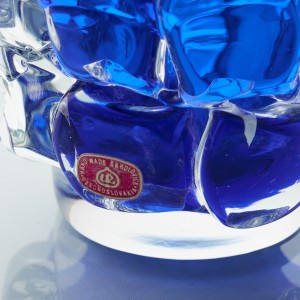 LASSCO has managed to acquire a strong range of Mid-Century and Minimalist articles of hand-made art glass from Bohemia, the Veneto and  Scandinavia that exhibit all the broad vitality of this remarkably rich and experimental period in artist-designed glassware.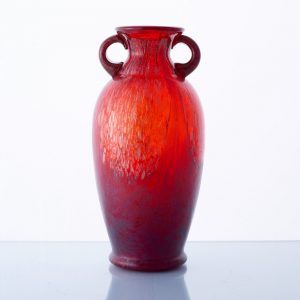 Our individual pieces by Otto Bauer Gulvase, Floris Meydam, Bo Borgstrom, František Vízner as well as commissioned work for Riihimaki works in Finland, Murano in Venice and the Sklo Union glass works in Bohemia exhibit the frenetic innovation in pressing, blowing, moulding and warm-glass kiln work that answered the demands of a machine age that sought to revivify the factory with the beauty of craft.