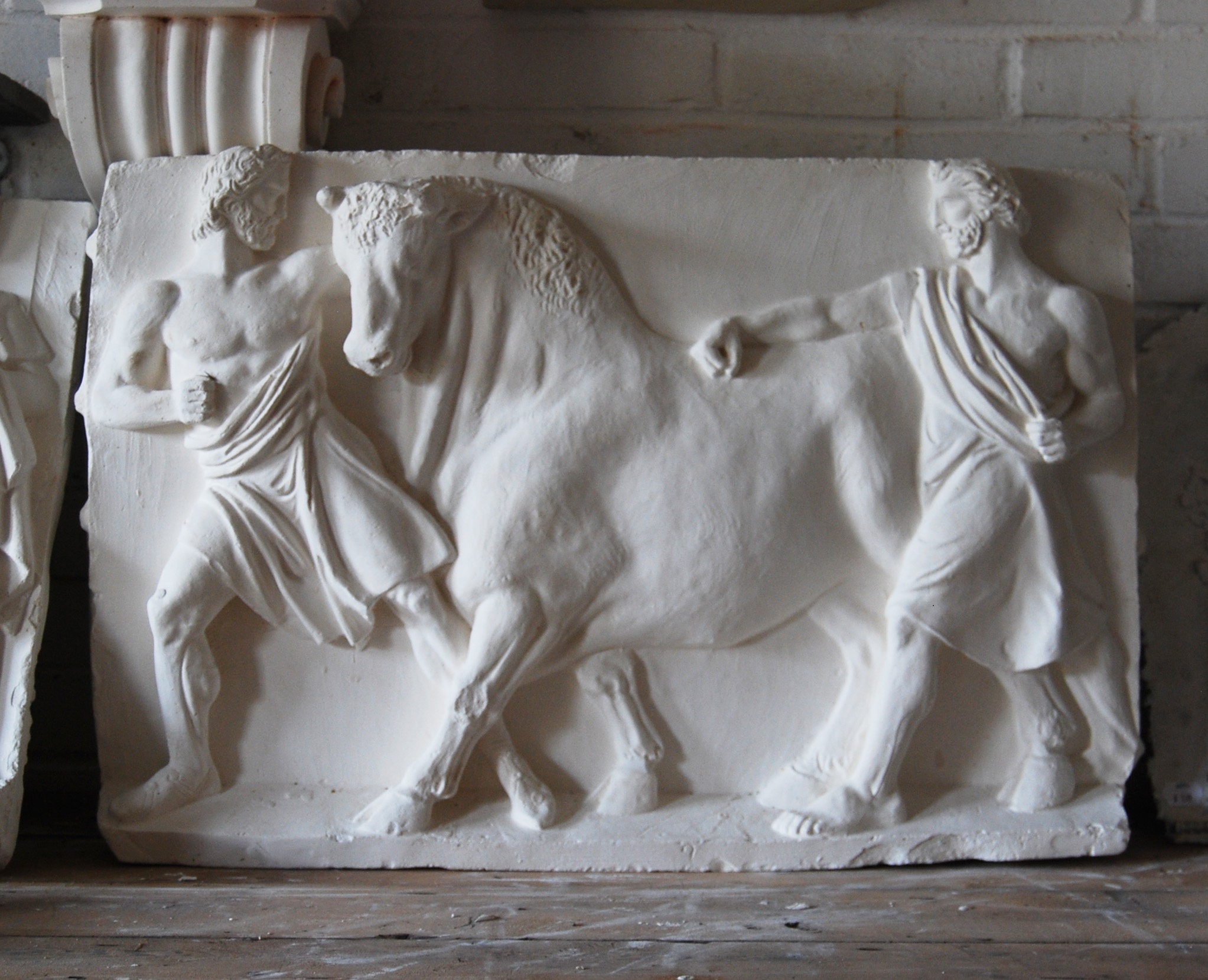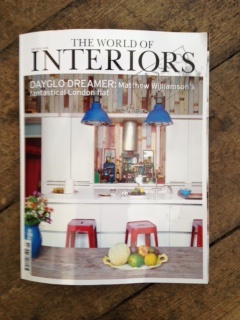 See the May issue of World of Interiors for some beautifully photographed articles including 'Positively Medieval' with words by Ros Byam Shaw &  photography by Jan Baldwin.  It's about Allt-y-Bela,  Arne Maynard and William Collinson's home in Monmouthshire which has been restored thanks to the Spitalfields Historic Buildings Trust.  Look carefully and in the small sitting room you will see this plaster cast of men leading a bull – a legacy of Arne Maynard's days with Peter Hone at Clifton Nurseries in Little Venice.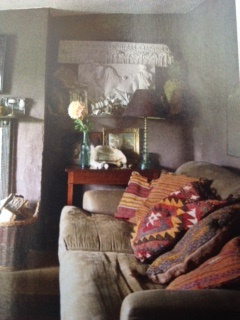 The original Coade stone plaque is now in the collection of Sir Jacob Rothschild.  But you can source one cast at LASSCO Three Pigeons by Peter Hone.  Please call 01844 277185 and ask for Ant, Tom or Kim.  Dimensions: 52cm (20½") High, 79cm (31") Wide, £400
If the article has inspired you they will also be able to suggest other pieces of stock including flag stones,  beams, chimney pieces and large oak entrance doors to further help re-create this look.