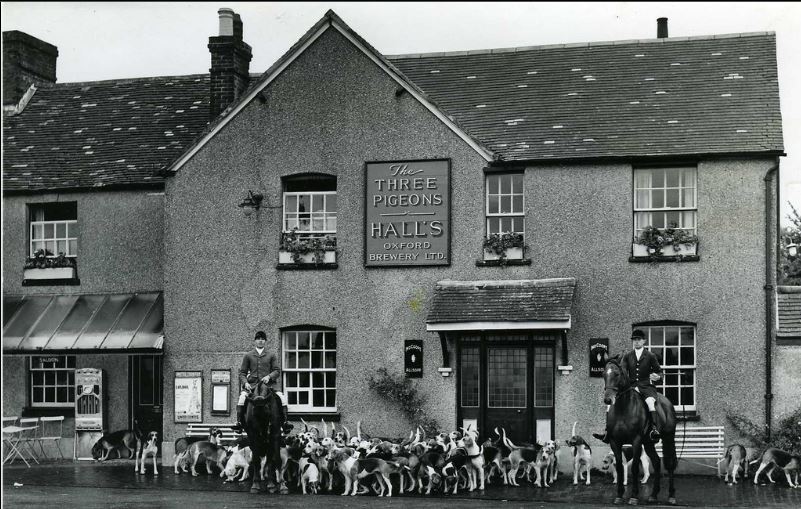 "For perhaps two hundred years The Three Pigeons at Milton Common, the old coaching inn that is now the LASSCO country HQ, has enjoyed two gables. Now Oxfordshire Council have agreed to a 'Third Pigeon'!
The old pub is to be expanded to provide a ballroom, a parlour, a dining saloon, new kitchens and more overnight accommodation; together with a State-of-the-Art [sic] Cartshed, extensive parking facilities and improvements to the Walled Gardens and Grounds. The sounds of travellers dining and merry-making will mingle with the appreciative murmurs of connoisseurs considering their next purchase of curiosities for their 'Period House & Garden'.
Beneath the surface has been installed the most elaborate and up-to-date rainwater collection system; the development has been designed by Murray John Architects, one of our most experienced specialist conservation and sustainability practices, to the most stringent BREEAM standards. ( Regular customers will no doubt remember the work!).
It is not known definitively whether Mr Pickwick visited The Three Pigeons on his travels; 'Paterson's' suggests he must have done – but he would be surely impressed by the facilities soon to be available!"