What is the essence of an English room? In our hearts we all hold an idea of it. Portrait photographer Derry Moore, who has 37 works in the National Portrait Gallery, has set out to capture it in his fascinating new book, An English Room, a series of pictures of 33 aristocrats, actors, writers and artists, each in a room of their choice, with their own accompanying description of its qualities.
The rooms range from the unspeakably grand in a laid-back way that only the English do properly to genuinely, artistically quirky interiors that anyone with a passion for colour and design could try to emulate. While many of these rooms are beyond recreation, by capturing an element of them you can add a certain type of charm to your own home that will be forever England – let LASSCO help get the look, as Philippa Stockley suggests in her article. To read it click here: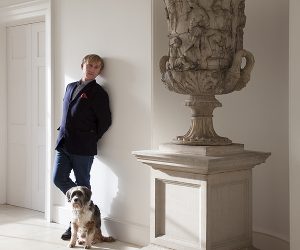 Get the look at LASSCO : https://www.lassco.co.uk/a-victorian-stoneware-urn-on-stand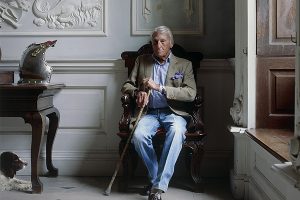 Get the look at LASSCO Three Pigeons: with this relief-cast plaque, or choosing from our fabulous selection of cast architectural fragments, or period carved details such as an 18th Century frieze salvaged from St. James' Square.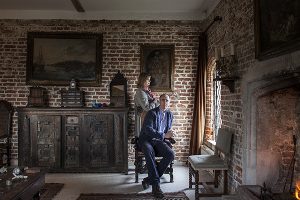 Limestone fire surround at LASSCO: https://www.lassco.co.uk/a-victorian-limestone-kitchen-fire-surround
An English Room by Derry Moore is published by Prestel at £29.99