Maria Yiannikou is inspired by a Peter Hone cast in June's World of Interiors.  Her Inspirations page features Sappho, the Greek lyric poetess.
"What is beautiful is good, and who is good will soon be beautiful."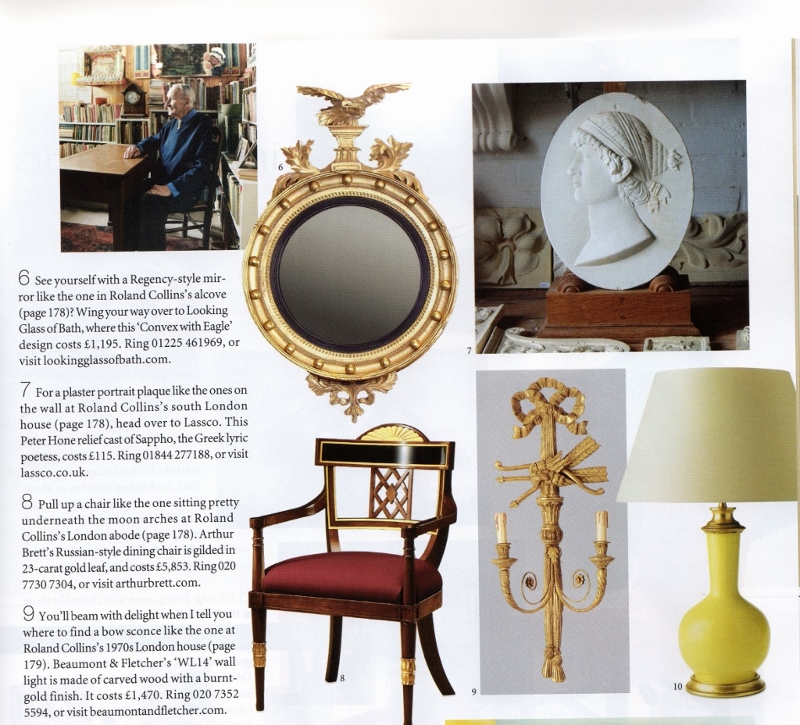 You can see a wonderful range of Peter Hone's creations at LASSCO Three Pigeons. Available for indoor use,  in 'Hone stone' for outdoor use and also in resin. As well as classical figures his work includes  Kings, Roman Generals as well  leaves and  plums! Links to some of these below but better still –  pay a visit to pay homage to the Master Plaster Caster himself!
/?id=58&tx_evlasscoproductdetail_pi1[uid]=16938
/index.php?id=58&tx_evlasscoproductdetail_pi1[uid]=16486
/?id=58&tx_evlasscoproductdetail_pi1[uid]=16491