Look out for this image in selected June publications! It is being used in the advertising campaign for Dreweatts Bloomsbury Auctions and LASSCO's  inaugural one day Grand Sale of Architectural Antiques next month.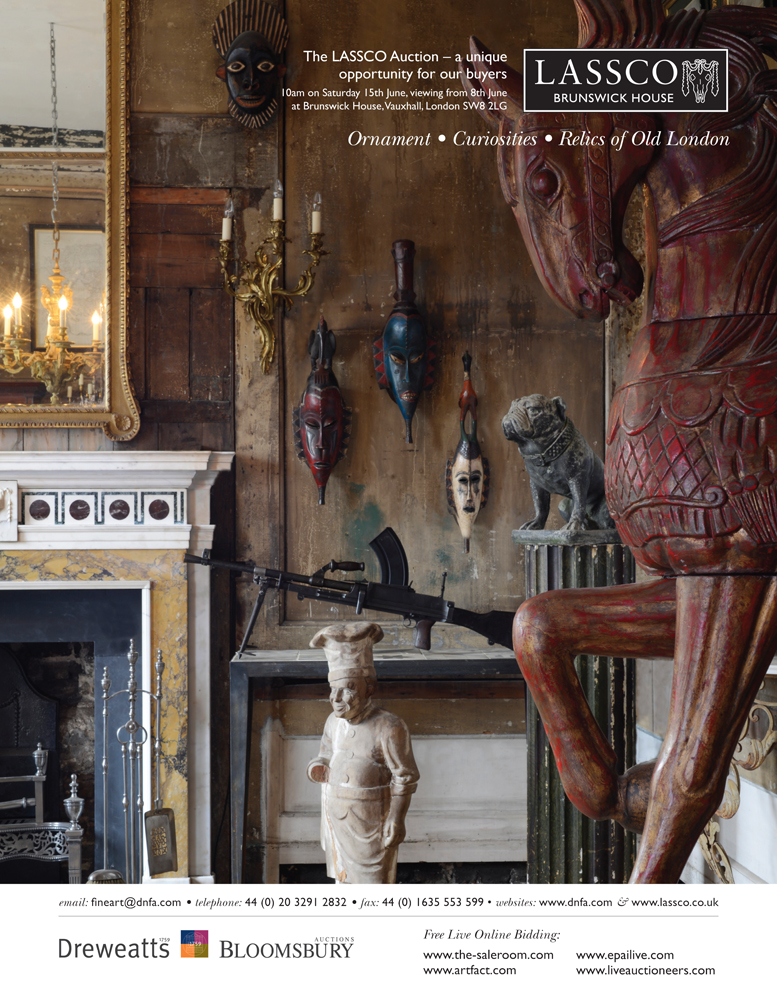 As you would expect from LASSCO a huge range of marvellous stock will be going under the hammer on Saturday, 15 June.   To include Marble Chimneypieces, Old Ironwork, Sculpture, Grand Entranceways, Lighting, Garden Ornament, Church Ornament, Old Signage, Museum Cabinets, Rugs, Pub fittings, Taxidermy and Curiosities, Carved Stonework and much more.
LASSCO is famous for Architectural Reclaim from prestigious provenances and bidders will not be disappointed as  the auction catalogue will feature items saved from: The National Maritime Museum, Dorchester House,  Kensington Palace, The Natural History Museum, Claridges, 45 Park Lane (former Playboy Club), The Savoy, Somerset House & Oxford University.
Noteworthy Makers include: Sir Christopher Wren, James Wyatt, Grinling Gibbons, Mrs Eleanor Coade, John Thomas, and  Thomas Jeckyll.
Curiosities will also feature, as LASSCO aficionados would expect.
Public viewing for this very special event, which will include stock from all three LASSCO shops,  starts on Saturday, 8 June with late night viewing until 8pm every night ( except 12 June).
Dreweatts will sell it all from Brunswick House, LASSCO's landmark Georgian headquarters in Nine Elms, Central London (Vauxhall Tube Zone 1).
Contact: fineart@dnfa.com 44 (0) 20 3291 2832