***May Day Update***
It has just been announced that LASSCO Three Pigeons have WON the Muddy Stiletto Award 2013 for "Best Interiors Store" …. more on this, no doubt, will follow! …
Now you may not have heard of "Muddy Stilettos" but it is becoming quite a phenomenon in Oxfordshire and Bucks. Muddy Stilettos is a wonderful award-winning blog that reports on everything that matters in the area – it's the Guide that makes Londoners rueful. They are the Champion of Independent Shops and groovy businesses, restaurant recommendations and event reviews so we think they're marvellous and our customers do too!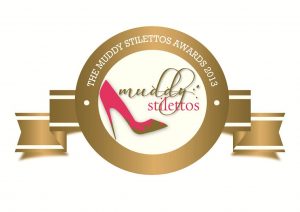 We're excited to learn that LASSCO Three Pigeons has just been shortlisted by Muddy voters for The Muddy Stiletto Awards! Right now there's a storm of competition in the shires as the finalist vie for votes: We Need Your Help!
Please take one minute to Vote for LASSCO Three Pigeons in the "Interiors" category here. You can see how we are performing in the rankings when you do. The voting ends in two weeks. Wish us luck as we strive, with your help, for this fabulous accolade!