The Oxford Times has a monthly colour supplement called Limited Edition and, not for the first time, they have done us proud over the past two editions with extensive features on both the restaurant and the shop at LASSCO Three Pigeons. In the January edition, our chef, Sam Atkinson, delighted the reviewer for the "Food & Drink" pages with his "extremely soft" risotto which she found a "warming" dish sat, as she was, by the "roaring log fire" – "an unusually pleasant place to take refreshment" with "the assorted cornucopia of antiquities and memorabilia by which you are surrounded". Read the full article here.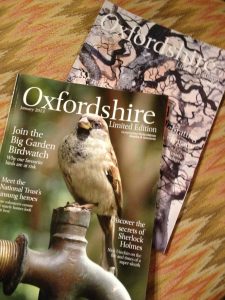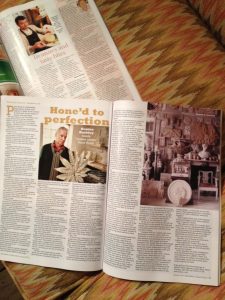 The February "Oxfordshire Limited Edition", free with The Oxford Times, devoted two full pages to our Master Plaster Caster Peter Hone and his casting operation here at LASSCO Three Pigeons. Denise Barkley from the magazine was gripped as Peter, clearly in an effusive mood that day, regaled her with a blow by blow account of his life history. She heard how Peter was spared a life down the pit at Boldon Colliery and how he ended up being Lord Rothschild's Coade Stone consultant by way of British Rail steam trains, porridge chef at Inverness Station, the rotisserie at Paddington and becoming a four-poster bed dealer in Camden Passage: "From the Coal Face to the Gold Face" shrieked Peter to Denise becoming mildly hysterical. Denise's tape recorder nearly ran out of space. Read the piece here.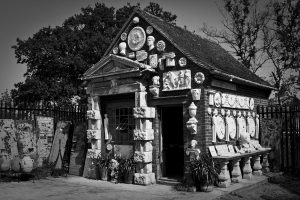 At LASSCO we would like to thank The Oxford Times for their continued support. We would also like to wish Peter Hone a speedy recovery after he was run over by a van in Notting Hill last week. Peter was seriously injured with his arm broken in three places and his leg in one. It hasn't silenced him. He is still in full voice and intends "to drive to an appointment in the West Country at the end of the week". He is still casting too! See his range of plaster casts for LASSCO here.