At the weekend, the Financial Times Weekend Magazine asked Anya Hindmarch (designer célèbre of handbags-to-die-for) to imagine her perfect day in London:
Starting in a Cabman's shelter in Pont Street she makes her way along the South Bank to Shad Thames, ducks into the City of London and opts to spend her afternoon at LASSCO Brunswick House.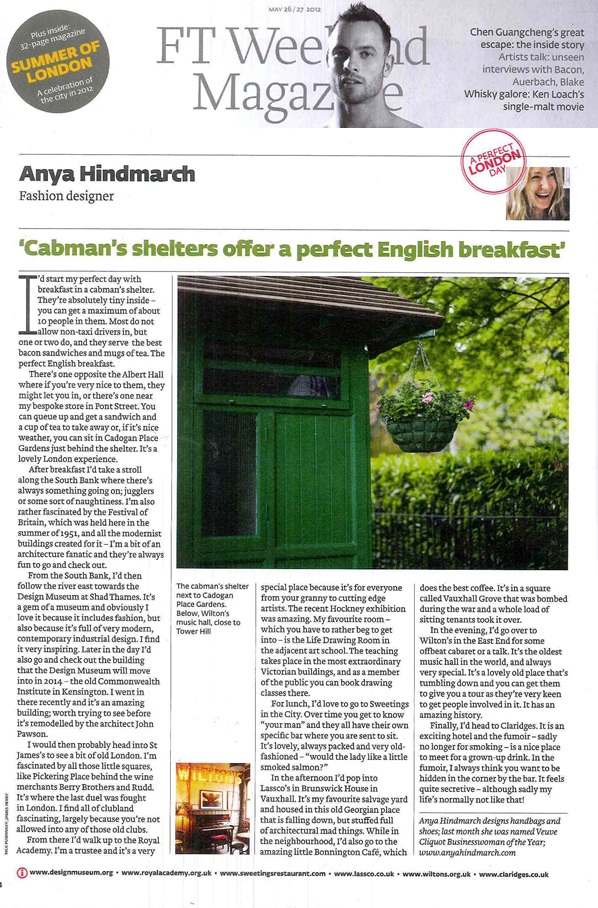 "In the afternoon I'd pop into Lassco's Brunswick House in Vauxhall. It's my favourite salvage yard and housed in this old Georgian place that is falling down, but stuffed full of architectural mad things."
We hope Anya isn't referring to the staff there – but we know what she means and she's always welcome!
You can't miss Brunswick House this week – we've got the flags out!