We're thrilled that the "Oxfordshire Limited Edition" magazine has showcased Daren Greenhow ahead of  "Oxfordshire Artweeks". Daren is taking centre stage at LASSCO Three Pigeons in a solo selling exhibition from 19th May 2012.
The "Oxfordshire" is the colour supplement for The Oxford Times.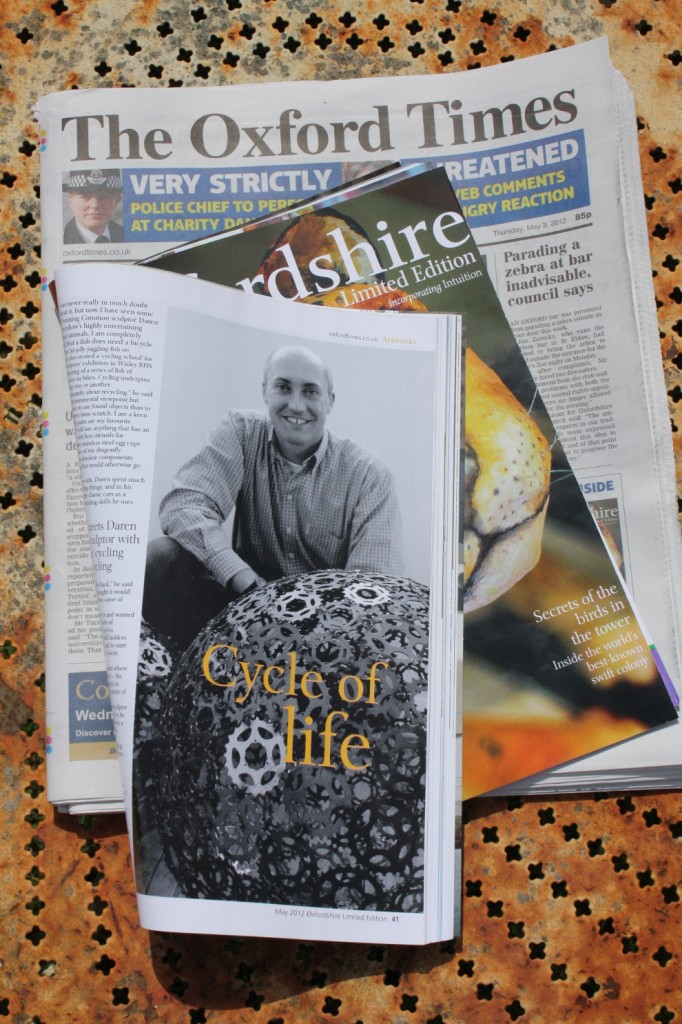 We're launching Daren's exhibition with a fabulous Private View – ALL ARE WELCOME! 6-8pm 18th May 2012 Details Here.
The article describes Daren's extraordinary path that led him to start creating his inventive sculptures from salvaged bicycle parts, architectural salvage and scrap metal. Last time Daren exhibited at LASSCO Three Pigeons he sold everything and had to return to the workshop to make more!
Contact amanda@lassco.co.uk for more information about Daren's exhibition.