Our marble mason Jarek gets a bit miserable if he doesn't have a marble fireplace to get his teeth into.
In the summer we bought two lorry-loads of architectural salvage that had been stock-piled for many years in a warehouse. Much of it was known to have come from some prestigious buildings (we are talking Palaces!).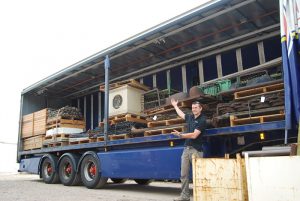 In amongst the statues and railings and doors and stonework were a few pallets loaded with marble. Jarek  had a rummage and eventually pulled out nearly all the component parts of a griotte marble chimneypiece.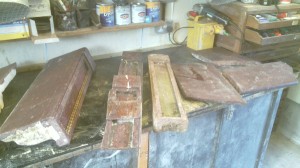 One of the legs still had its applied metal ornament but other bits were broken and some had been left outside and were covered in green algal growth! While he set about cleaning and restoring the marble fireplace he sent the metalwork off to a specialist foundry for copying the component parts he was lacking.
He repaired the marble where it was broken and managed to save some marble from the back of other components in order to give him all the material he needed to work with and replace missing pieces. Griotte is a beautifully figured marble and this is a particularly rich example that would be very difficult to match. The marble and the way the fireplace is made indicate that it is an 18th Century original. It isn't that big but it has been made by top craftsmen using the best materials.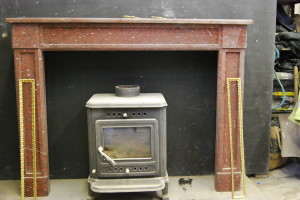 The gilt bronze mounts arrived back from the foundry just after Christmas. The marble was polished one more time and the appliques are fixed in place.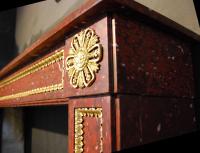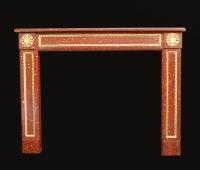 The completed fireplace is a fine addition to the range on display here at LASSCO Three Pigeons. Click Here to see details.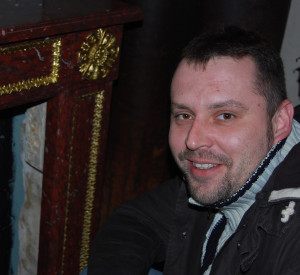 Jarek is on to the next one – an English white marble chimneypiece found behind a shed in The Chilterns …  but with a lot of promise!