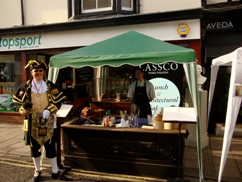 The event attracted thousands of visitors and about 70 exhibitors.
Organisers said they want to make it one of the largest food festivals in the south of England.
There were events, workshops as well as celebrity chef cookery demos.
There was a lot to shout about, including our Chef Sam's chocolate brownies.