Re-use is Nothing New applies to gardens too! LASSCO has reclaimed some interesting items which include York stone Flagstones and crazy paving from this enchanting and beautifully hidden garden located in Holland Park.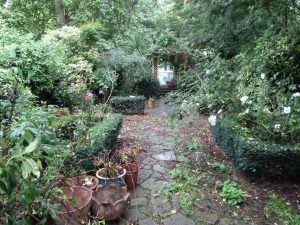 There are a number of vintage terracotta and ceramic plant pots of differing sizes, designs and shapes.  Some have wild and wonderful plants which will bring colour to any Autumn patio or garden.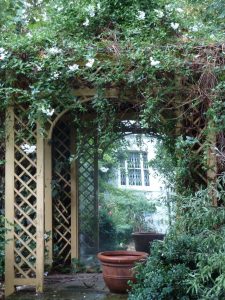 The be-mirrored pergola shown is currently being restored and will be available at Brunswick House along with the painstakingly removed Victorian tessellated hallway tiles. This photo shows members of The Brunswick House team in action.