Archived Stock - This item is no longer available
An English teak copperlight glazed door,
early 20th Century, removed from the stairway lobby of 1 Palace Street,
the central panel astragal glazed with X-form glazing bars,
1 Palace Street was built in 1861 as The Palace Hotel. Next door to Buckingham Palace it served for many years as the chosen preferred lodgings for Queen Victoria's guests. Later re-named Noble House it became offices and was until recently home to the Department for International Development.
Currently, this grand building is being comprehensively redeveloped into 72 prestigious apartments – the prime flats, with views over the gardens of Buckingham Palace, are selling for £30million.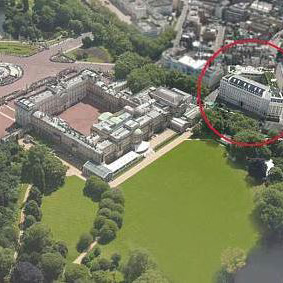 You may also be interested in these items