Archived Stock - This item is no longer available
A quantity of Dutch 6″ cloisonné glazed earthenware tiles,
manufactured by "De Porceleyne Fles" for "A Bell & Co, Ltd of Northampton, c.1930,
each square tube-lined tile, polychrome glazed with geometric and stylised foliate patterns, 4-up tile repeat,
This pattern is available in a quantity of 94 (at time of cataloguing) - other colourways available in lesser quantities.
Founded by Ablett Bell in 1898, "A.Bell Ltd" rapidly became a successful ironmongery and homewares retailer in Edwardian Northampton. In 1910 they became sole importers of Delft tiles and in 1923 pioneered the fully tiled fireplace that was to become so ubiquitous in mid-century Britain. Occupying several premises in Northampton they also took a retail space in Berners Street, Westminster.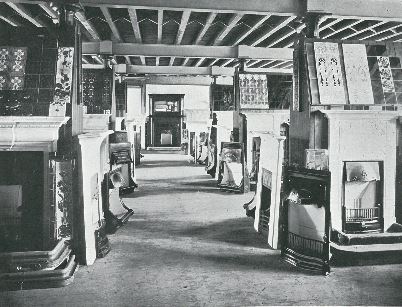 You may also be interested in these items