Archived Stock - This item is no longer available
A mid Victorian polished cast iron fire surround,
removed from 1 Palace Gate, adjacent to Buckingham Palace, formerly the Palace Hotel,
the rectangular shelf with inset corners and edged with dentil mouldings, above the cushion-moulded frieze with leaf-clasps and scroll-pilaster fluted jambs,
The Palace Hotel was built in 1861 directly adjacent to Buckingham Palace in order Queen Victoria's guests, visiting dignitaries and their retinues, could enjoy proximate and appropriate lodgings when attending State banquets etc.
No.1 Palace Gate is under-going an extraordinary re-birth. Included in the re-development are 72 prestigious apartments, 16 of which are the only private residences in London with views over the gardens of Buckingham Palace. A 999 year lease for one of these apartments costs up to £30million - and they are selling.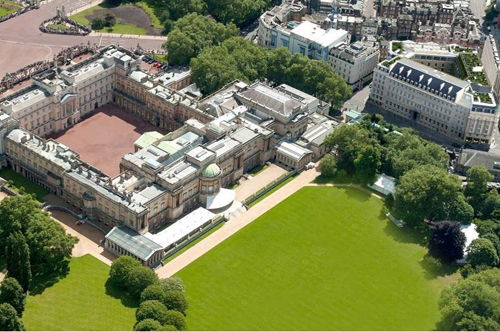 You may also be interested in these items