It's been a difficult year for many couples as they have waited patiently to make things official and tie the knot. However the government has recently made an announcement that will be well received by families across the country – Weddings are back on. And the good news is; Brunswick House still has prime Friday or Sunday dates available for receptions.
We expect to cater celebrations of up to 30 guests from 17th May 2021. Then full capacity from 21st June 2021.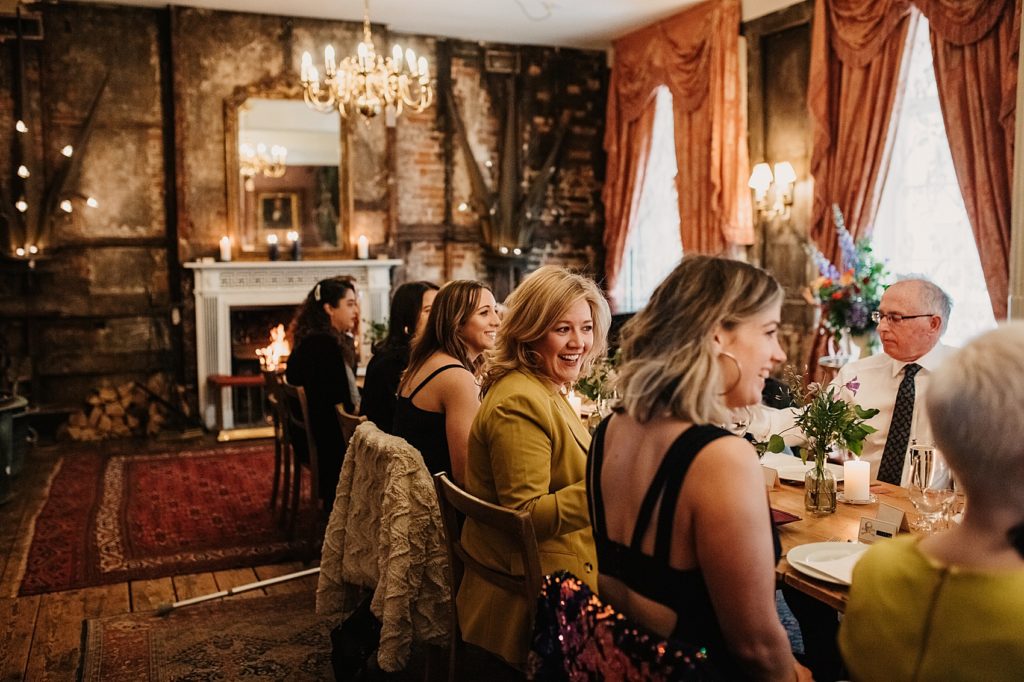 That means you can book a room – or even the entire house – for the wedding reception you've wanted for over a year. You can draw on the fabulous catering services of the Brunswick House restaurant. And revel in our interiors, courtyards and roof terraces that are still groaning with fabulous architectural salvage. A backdrop that's guaranteed to make a totally unique event.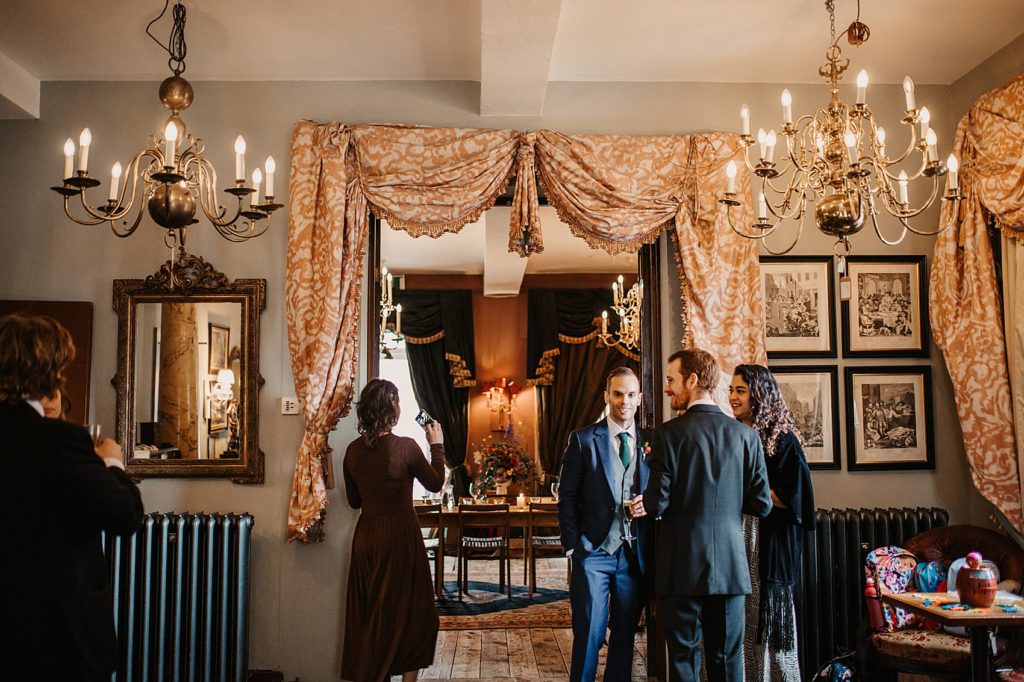 A Brunswick House wedding was recently featured on Love My Dress:
"We chose the venue because they had a really interesting vibe and didn't require much extra styling, which cut down on a huge amount of work." – Ruth, Bride
Brunswick House laid on drinks, and a sharing, feasting style meal served on the one, large dining table for all the guests. Later on in the evening, there were also bacon rolls and Welsh rarebit to keep everyone fuelled into the night!
"We both love music but have very eclectic taste, so ended up just hiring a PA system from Live Audio Production, and compiling our own playlists so we could tailor it to exactly what we wanted." – Ruth, Bride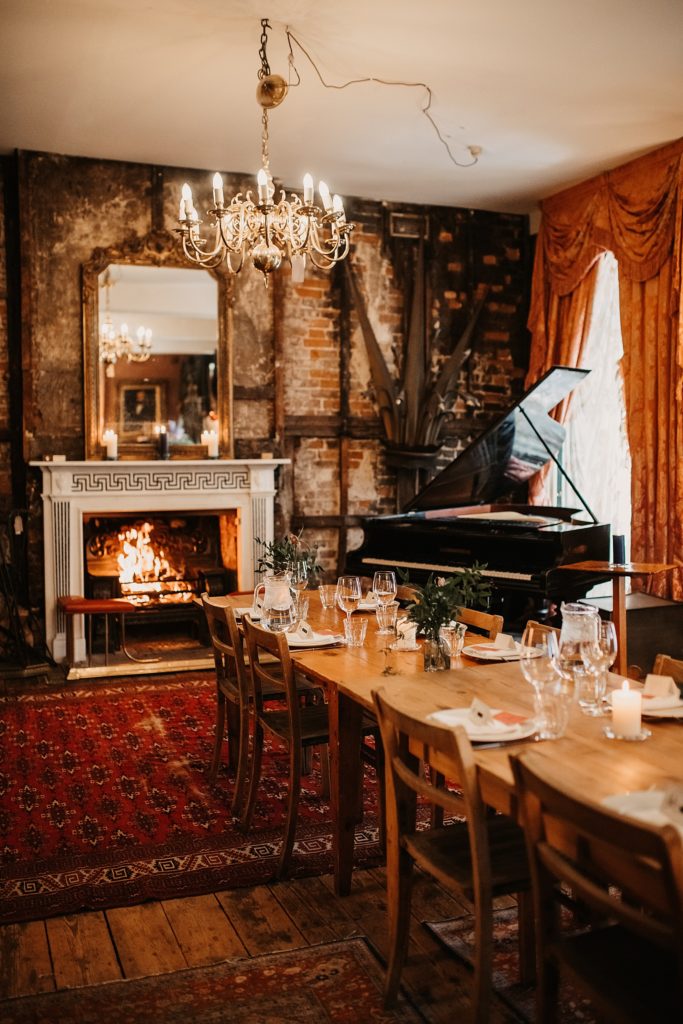 For more information or to book, contact the events team at Brunswick House.
Catering is provided in house by the Brunswick House restaurant.
Or phone through to Brunswick House on 0207 394 2100.