Sale
reclaimed parquet
There are clearance prices on all 'job-lots' at LASSCO Ropewalk this Autumn. When large batches of timber are broken up into smaller quantities and sold the smallest remaining amounts aren't always enough to cover a whole house. Often they're only suitable for smaller areas like a boot room, kitchen or hallway. These 6-20 sq m batches are known as 'job-lots' and it's in our interest to offer them to our customers as cheaply as possible.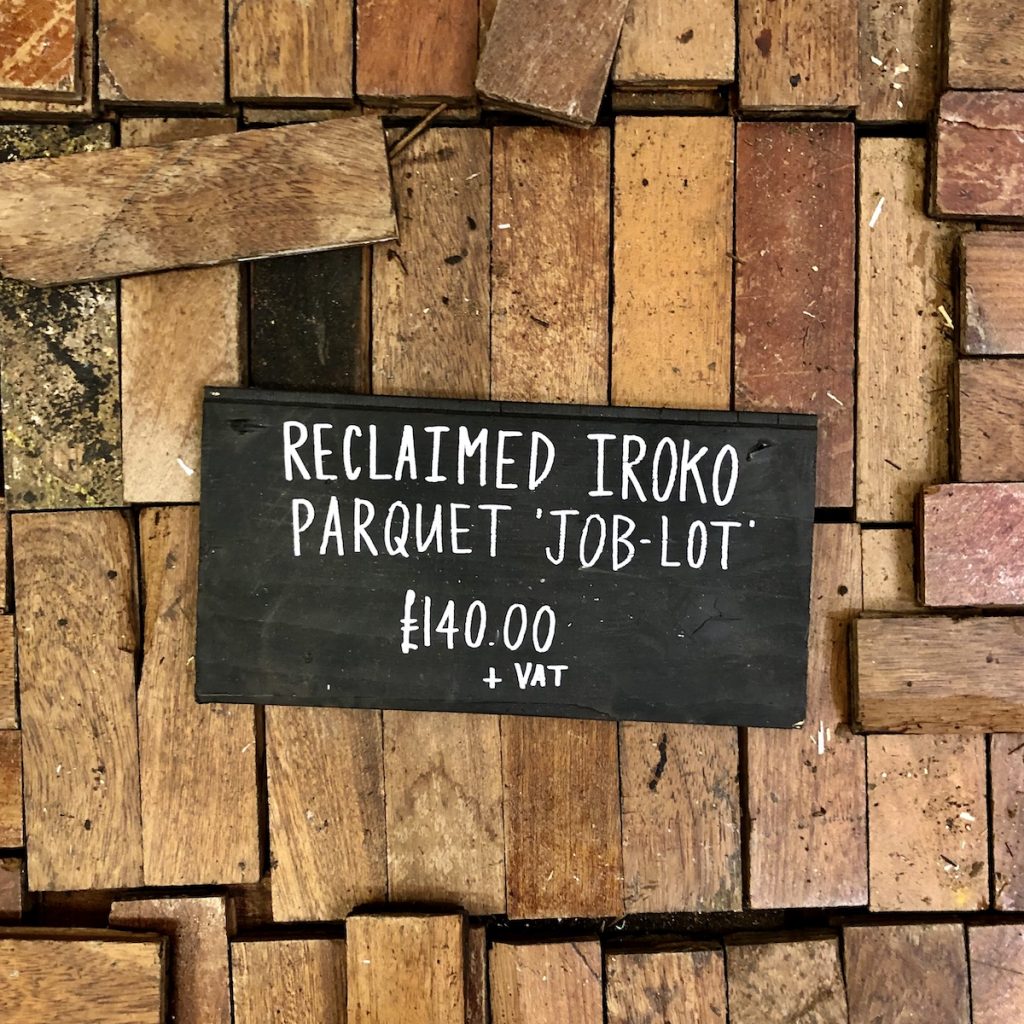 A small batch of Iroko parquet block – 1 1/4″ x 11 3/4″ x 2 3/4″, tongue and grooved. With superb provenance: Reclaimed from Streatham House but originally installed at Middlesbrough Cathedral. Just £140 + vat the lot.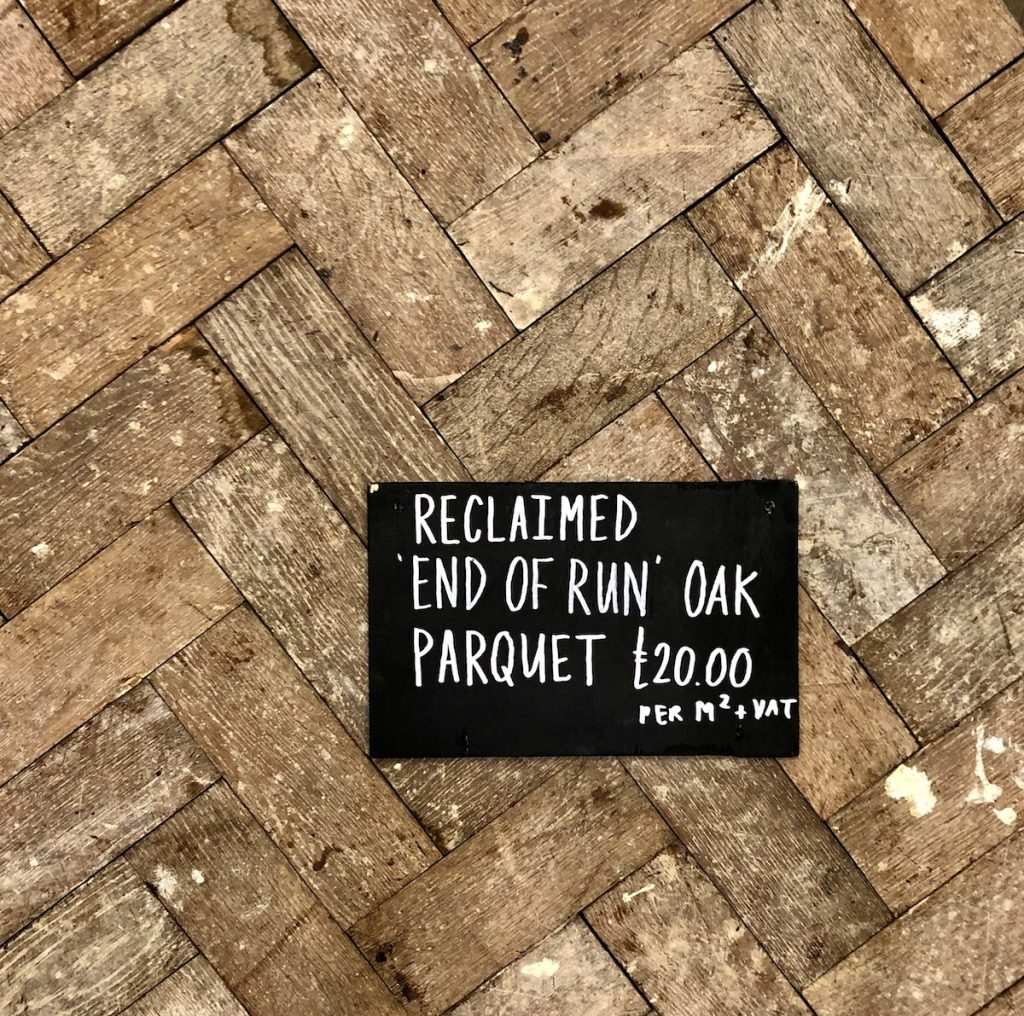 Oak parquet remains one of the most popular types of parquet that we sell, and this 9×3″ form is the most humble and traditional size. More than half price off, 10 square meters of reclaimed oak parquet, £200 + vat the lot.
Table Tops
Why not reimagine our ex display boards as a unique dining or coffee tables? With the addition of hair pin legs or a pair of trestles many of our most attractive timbers are ready for the home.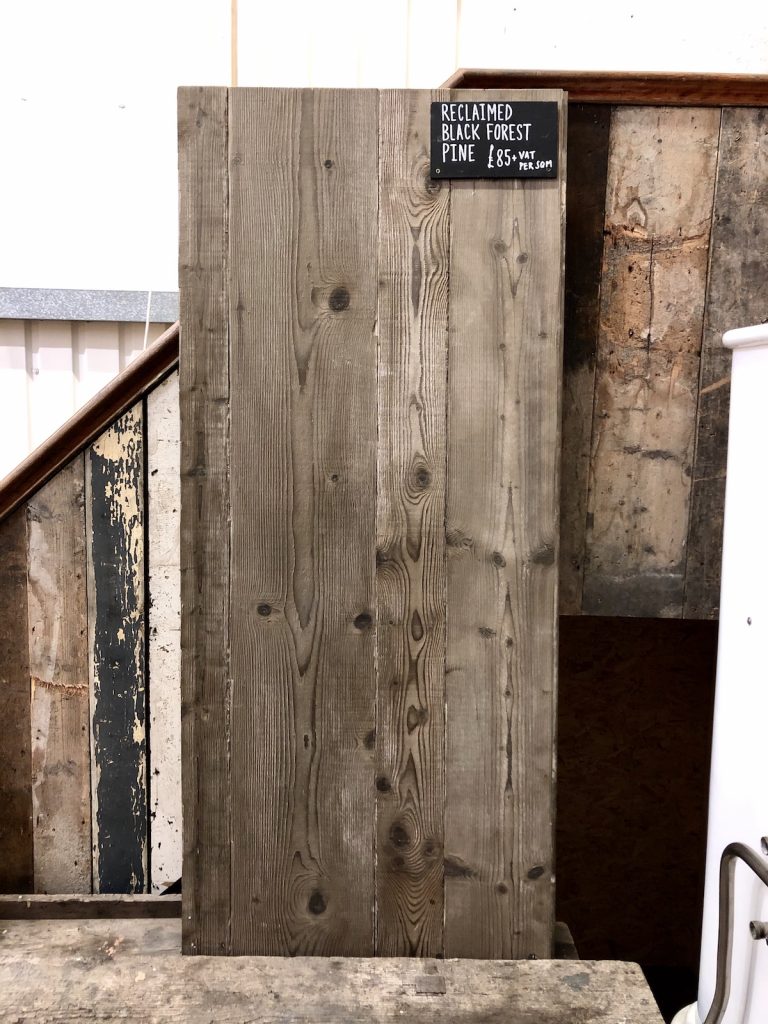 Reclaimed Black Forest Pine table top. 5'10 x 2'6 x 4″. £55 + vat.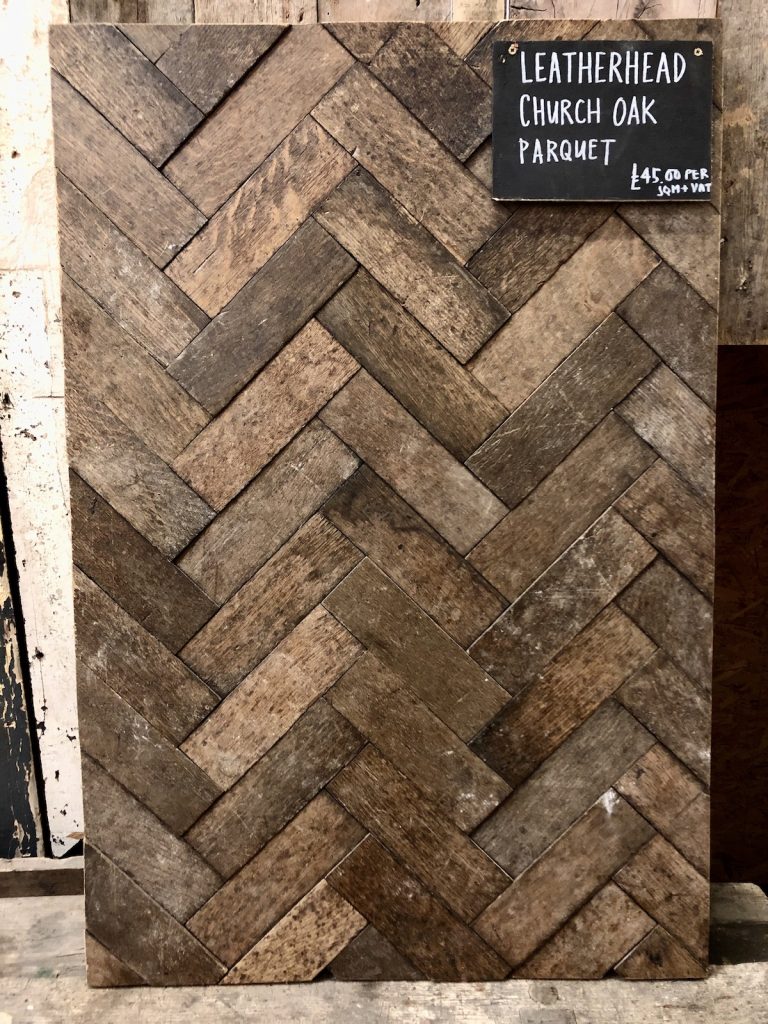 Reclaimed Black Forest Pine table top. 5'10 x 2'6 x 4″. £65 + vat.
Shelving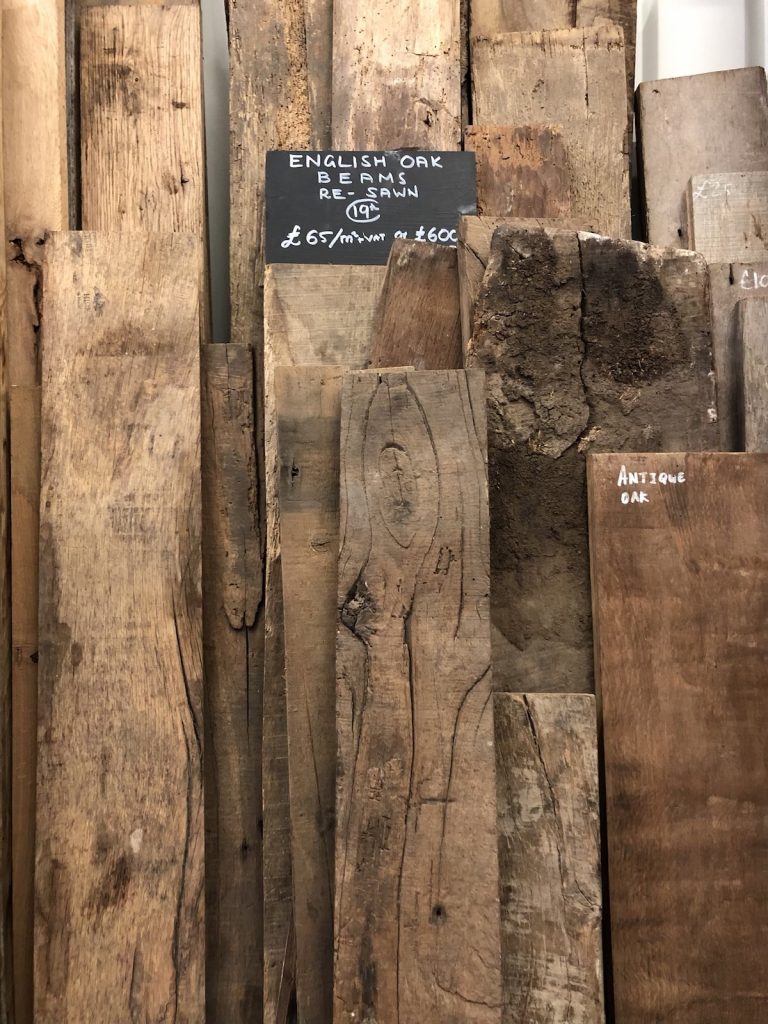 Resawn 19th century English Oak beams, £65 + vat per linear meter or £650 the lot.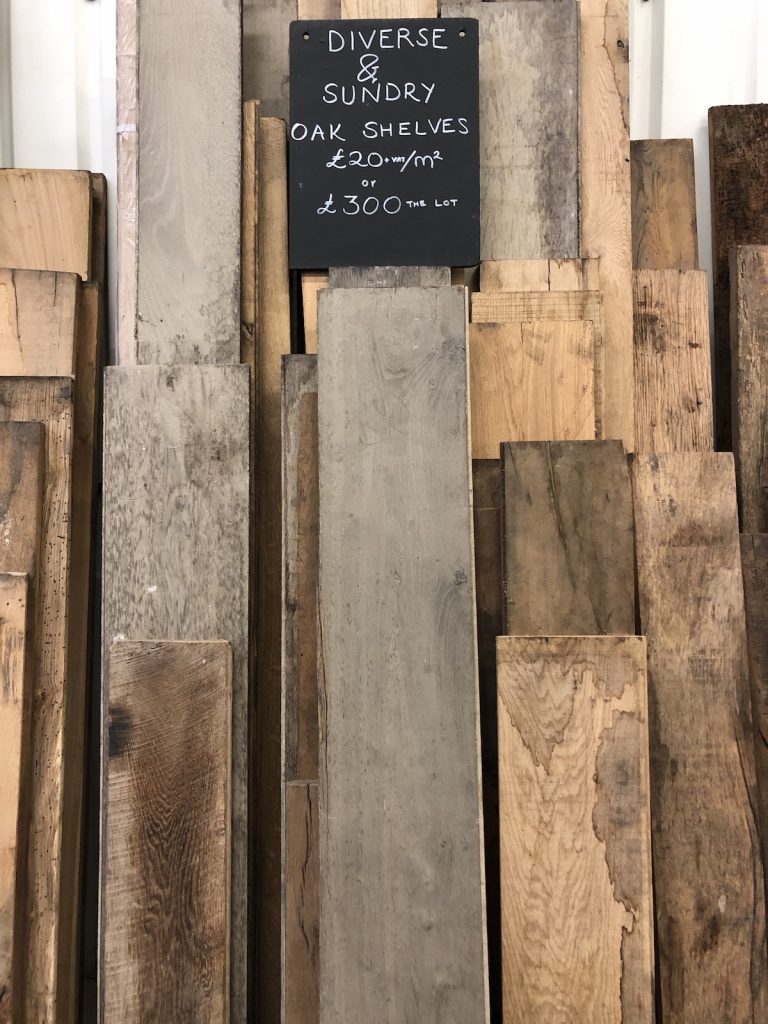 Diverse and sundry, mixed batch of oak shelving. £20 + vat per linear meter or £300 the lot.
With so much more available at Ropewalk for heavily discounted prices, now is the perfect time to visit to pick up a historic batch of timber for your next project.
For more information head down to:
LASSCO Ropewalk
37 Maltby Street,
Bermondsey,
SE1 3PA
Or contact:
Nick Newman