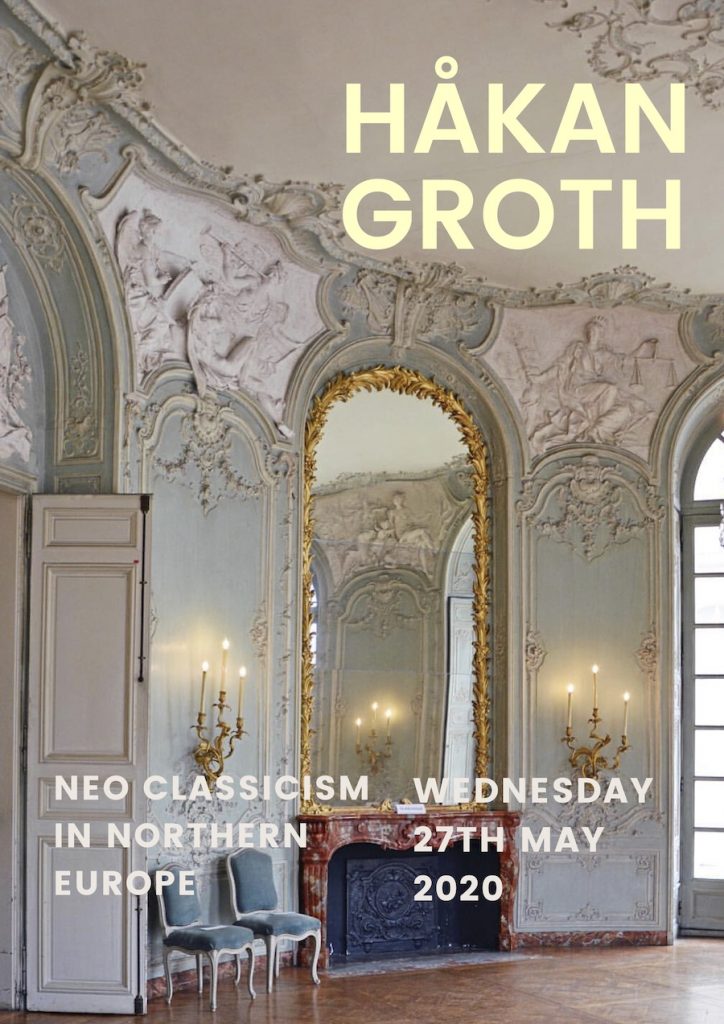 Neo-classicism in Northern Europe – Wednesday 27th May 2020

Håkan will explain how Scandinavia adopted the eighteenth century neo-classical narrative of its southern neighbours and developed their own unique and elegant version. Modern English interiors have been considerably influenced by the Swedish aesthetic.
Over the last two decades the interior design press has enthusiastically promoted this attractive and appealing style. The pale grey rooms and painted furniture seen in historic Scandinavian interiors have become extremely popular in this country and offer a light and fresh alternative to the English Country House look.
Håkan's book 'Neoclassicism in the North: Swedish Furniture and Interiors, 1770-1850' is a beautifully illustrated and erudite description of the Scandinavian Historic houses and Palaces of the 18th and 19th century.

Brunswick House
30 Wandsworth Road
London
SW8 2LG
6.30pm drinks
7pm talk