It's a lesser known fact that the great majority of our prints, pictures and paintings are framed in-house up the garret storey of Brunswick House by our resident print expert Graham Hilleard. Below is a glimpse inside the workshop and a brief introduction to the finer details of antique picture framing.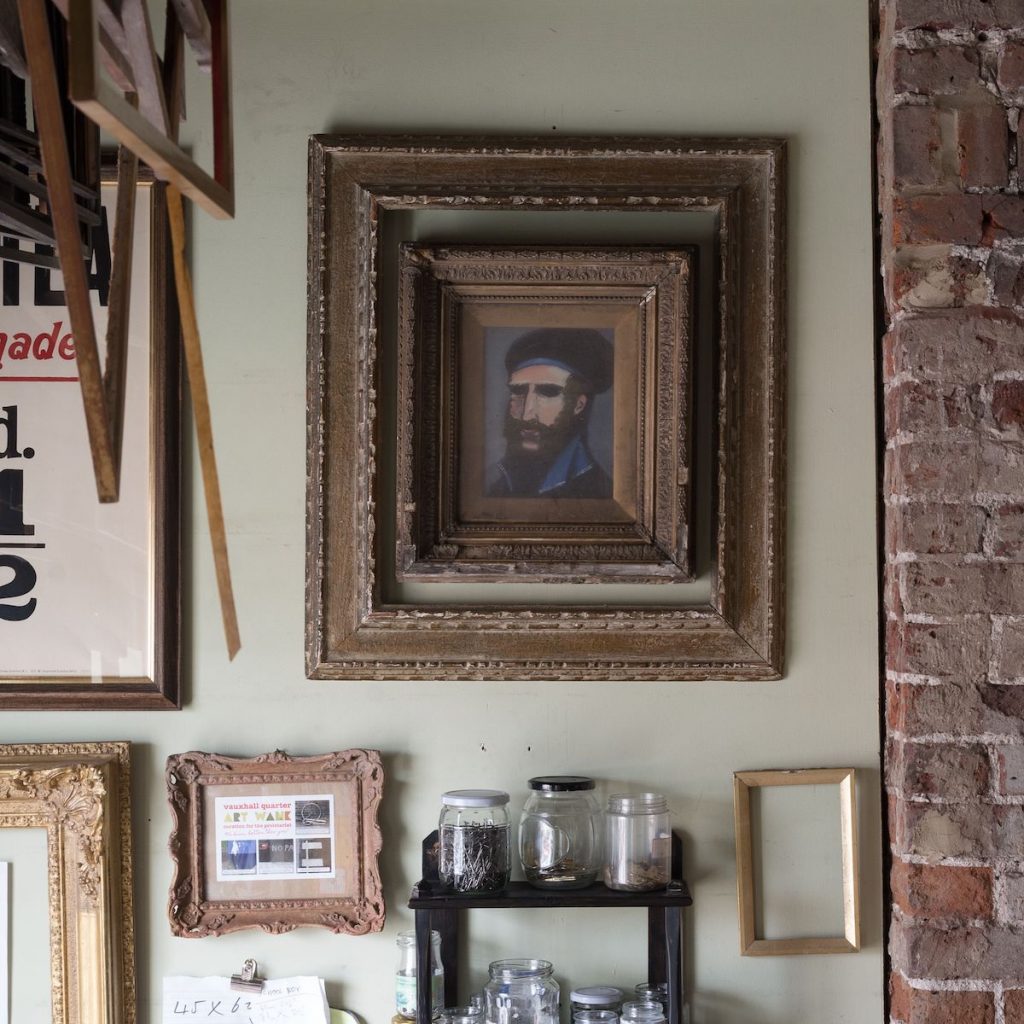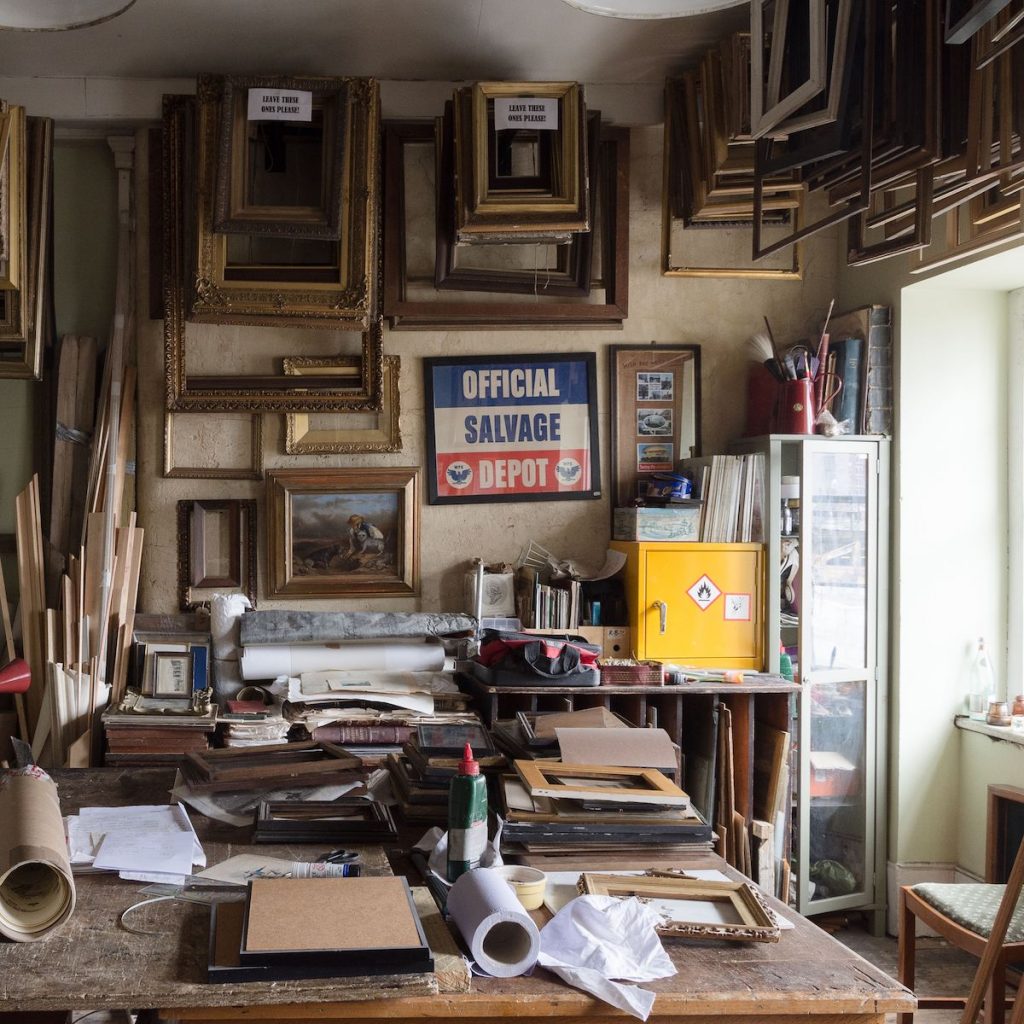 The length of time required to frame any of our prints varies by the age, quality and material of the print in question. The timber that is used for the frame and decorative details should correspond with the age of the print displayed. Minimal contemporary mounting and framing techniques would not suit early Victorian prints and imagery, or vice versa.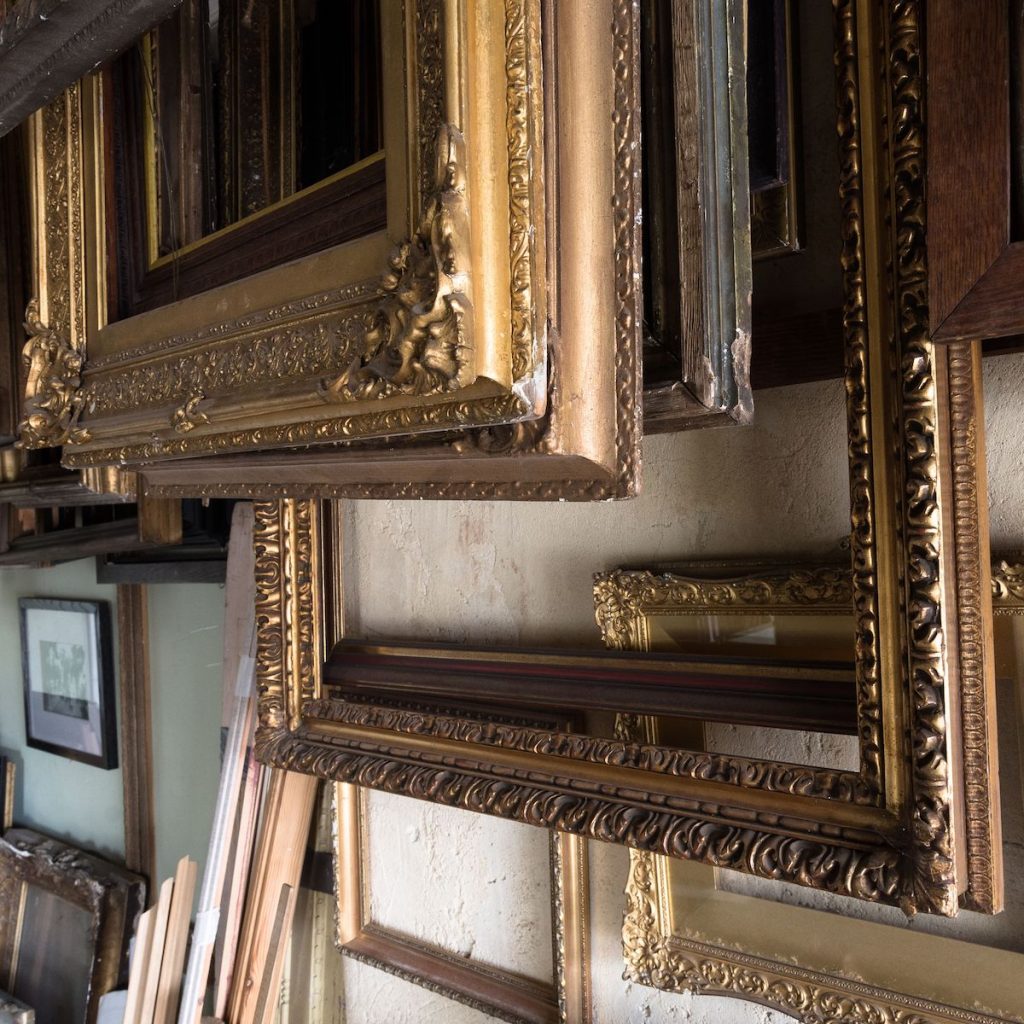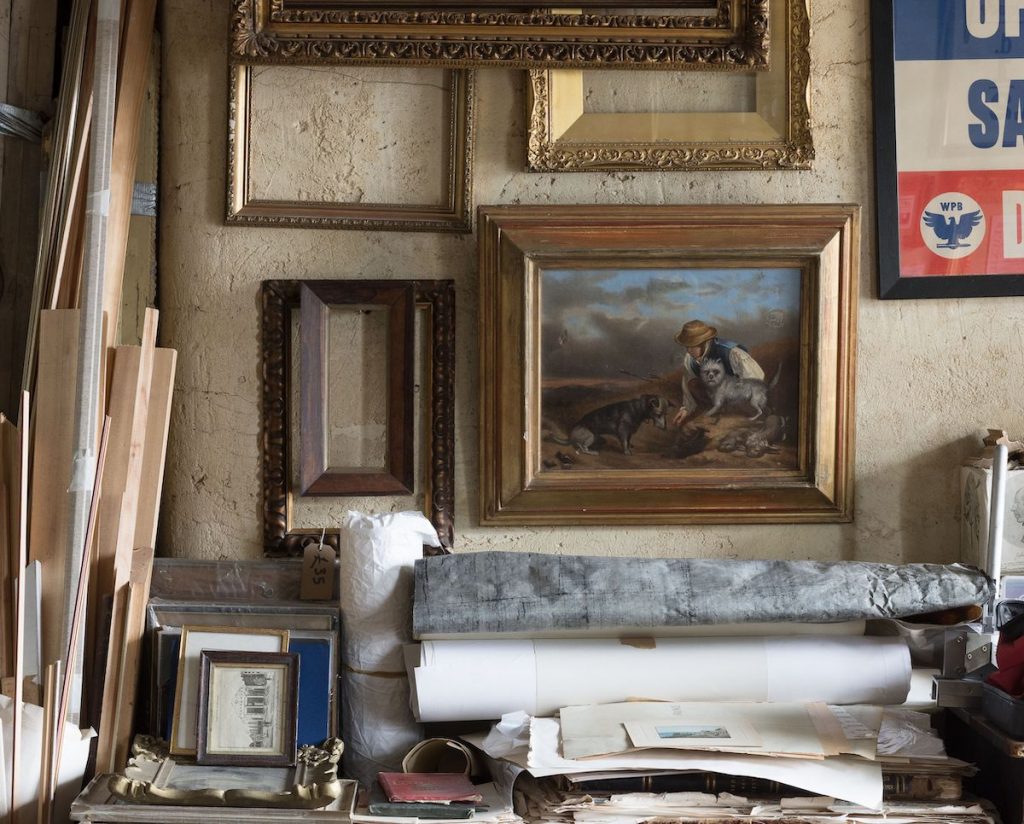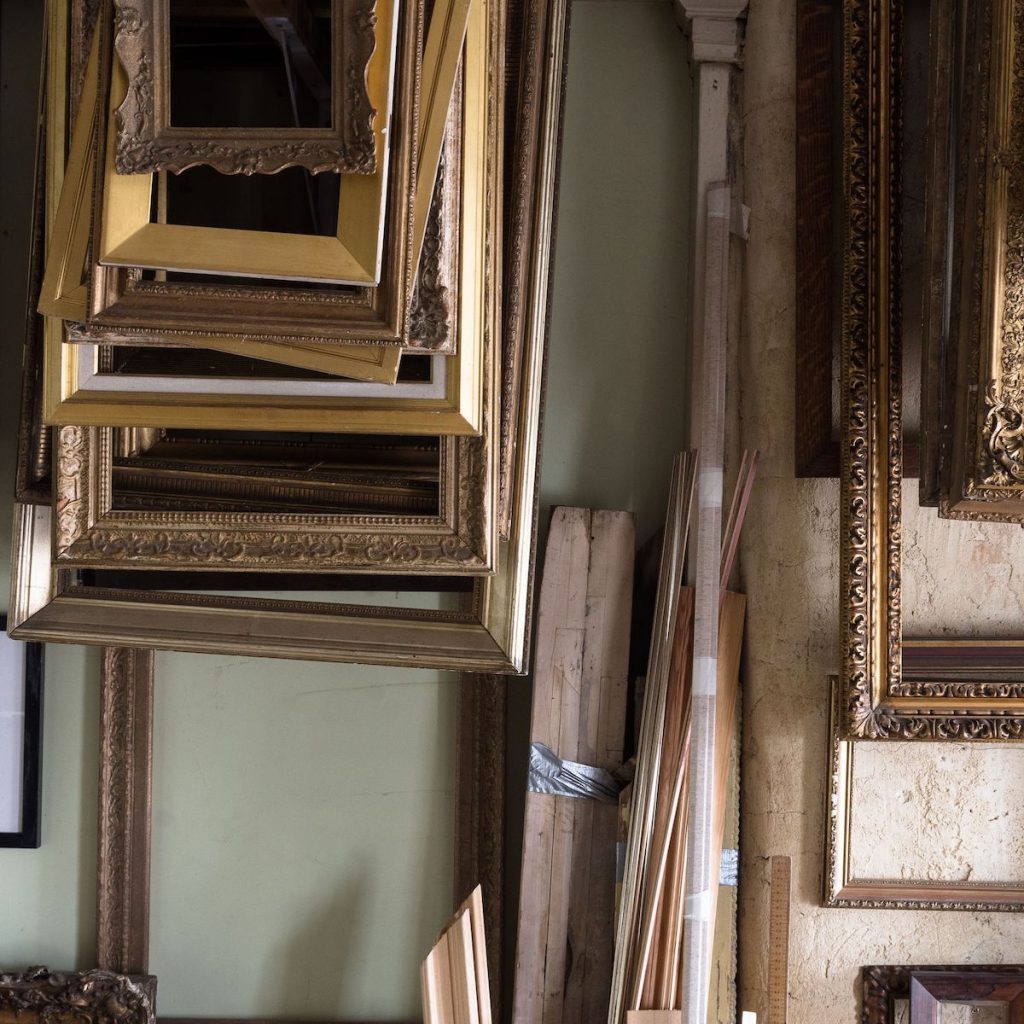 Practically speaking there are three stages in the print making process; First the print is adhered to the backing card with glue. A border or slip is the first frame that surrounds the image. The print is then sandwiched between the glass and the backing card. The frame is then secured with small pins which are hammered by hand. Once the pins are covered with tape, the artwork is complete.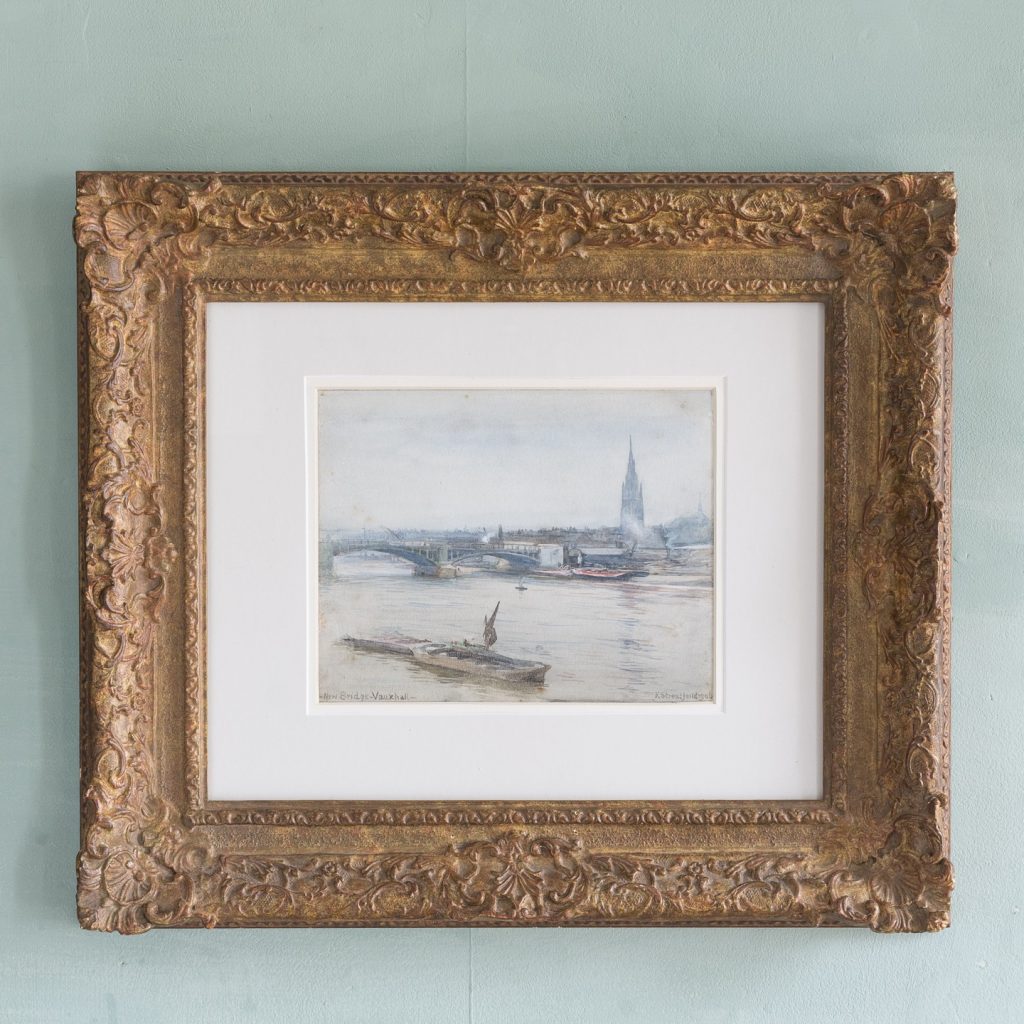 More contemporary prints often do away with mounts entirely. A 'floating' mount showcases the entire print, the imagery and the paper used, which allows the viewer to appreciate a textured edge, view a plate number or note the numbered edition.
This incorporation of mounts or 'mats', was first introduced by the British Museum's Prints and Drawings department which brought in the idea in the early 20th century. Prior to that pictures were held in place by a small, gilt, 'slip'.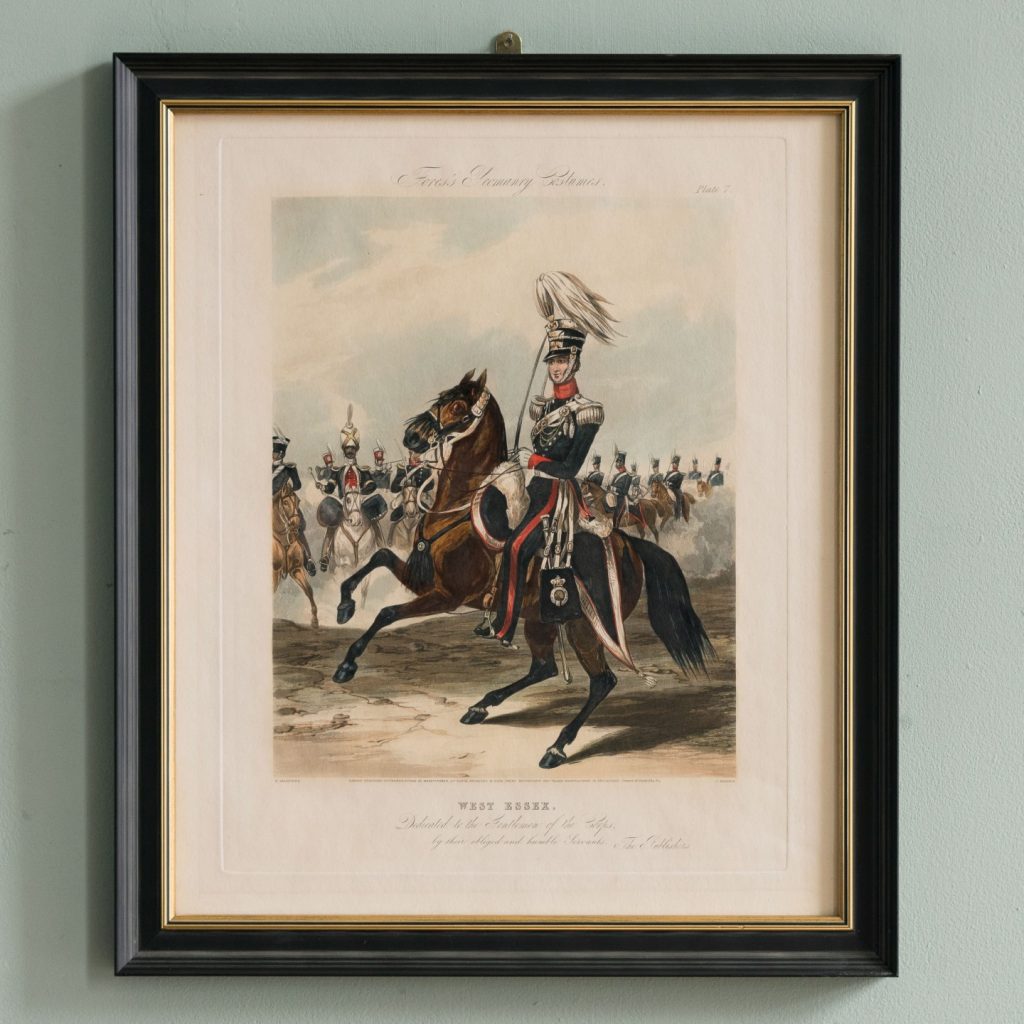 Graham's choice of frame material, colour and style is based largely on our customers preference. The most sought after prints we deal in generally depict wildlife, botanicals, flora and fauna. The frames that work best with those subject matter are likewise natural, unfinished pines or beech. For topographical and 'London' prints we often opt for lacquered wood.
There is a great trove of over 4,000 unframed prints on the top floor of Brunswick House so check the latest stock page or the prints category to stay up to date with our latest creations.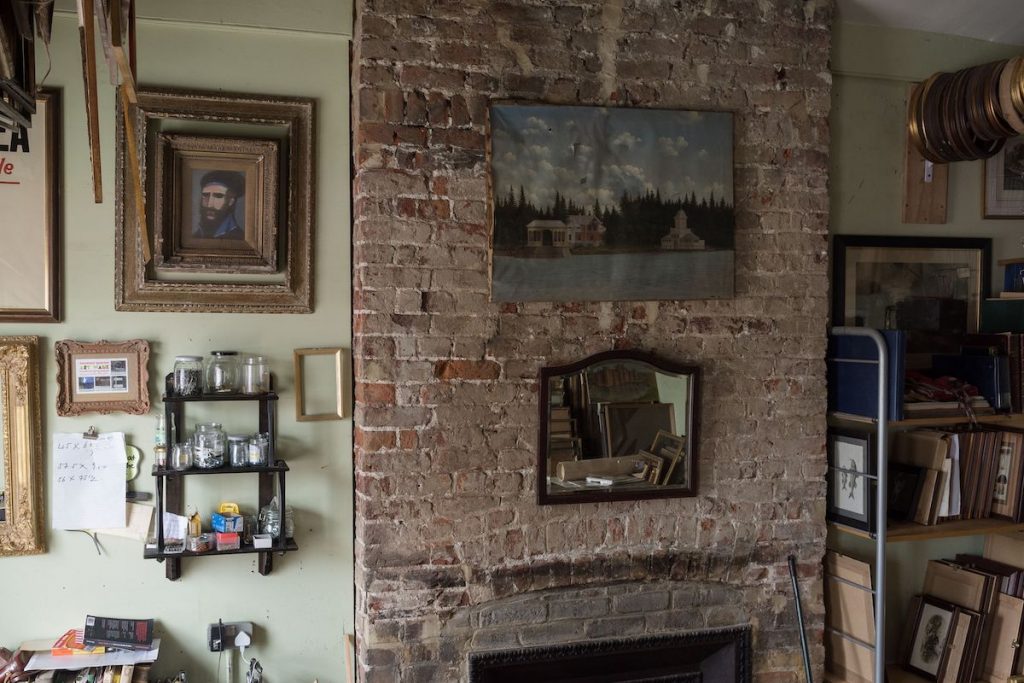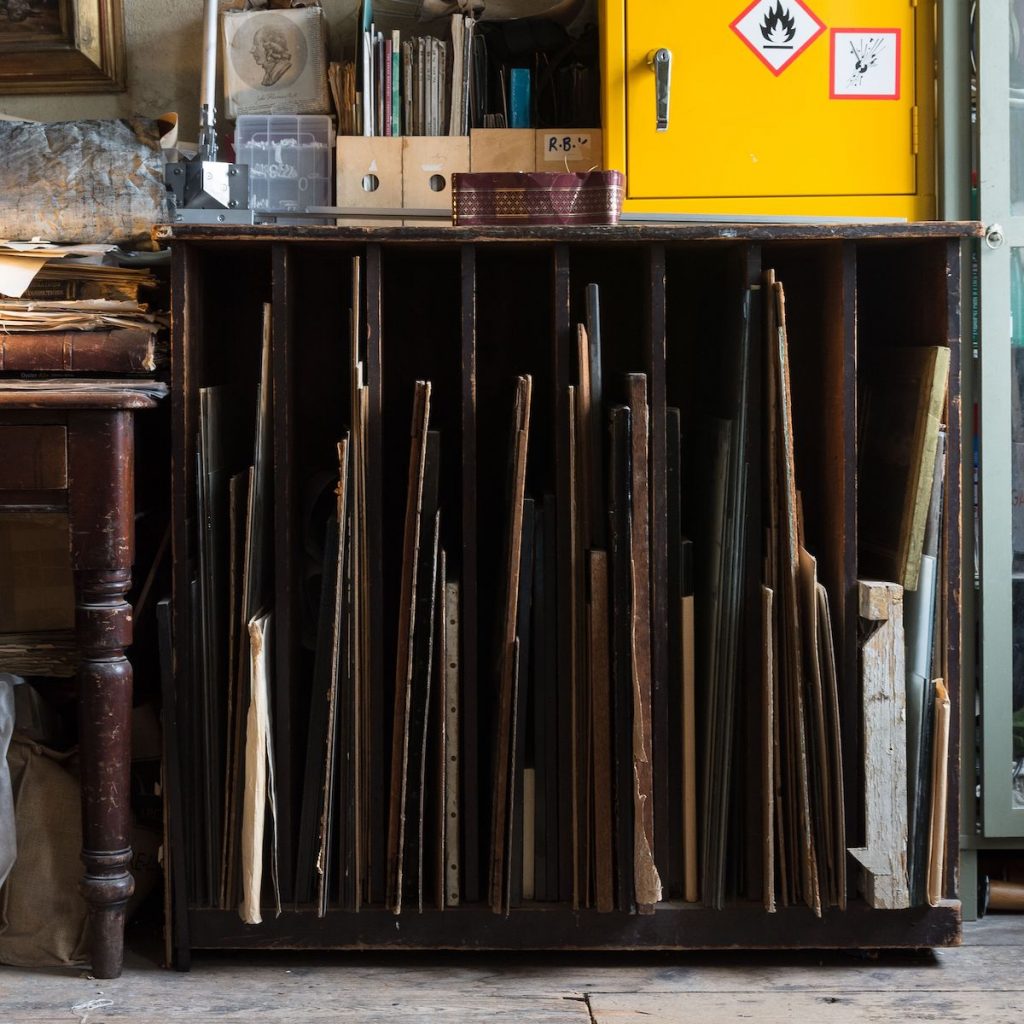 _
For our entire collection of framed prints, please look here.
Or if there is a specific print that you are on the hunt for; get in contact with our print expert Graham Hilleard.
_