The Aesop brand has been a driving force behind the increase in Londoner's expectations of the retail experience over the past five years. They've worked with so many world class architects and interior designers that by now, if you follow interior design blogs, you'd be forgiven for feeling like you haven't missed a single Aesop store opening.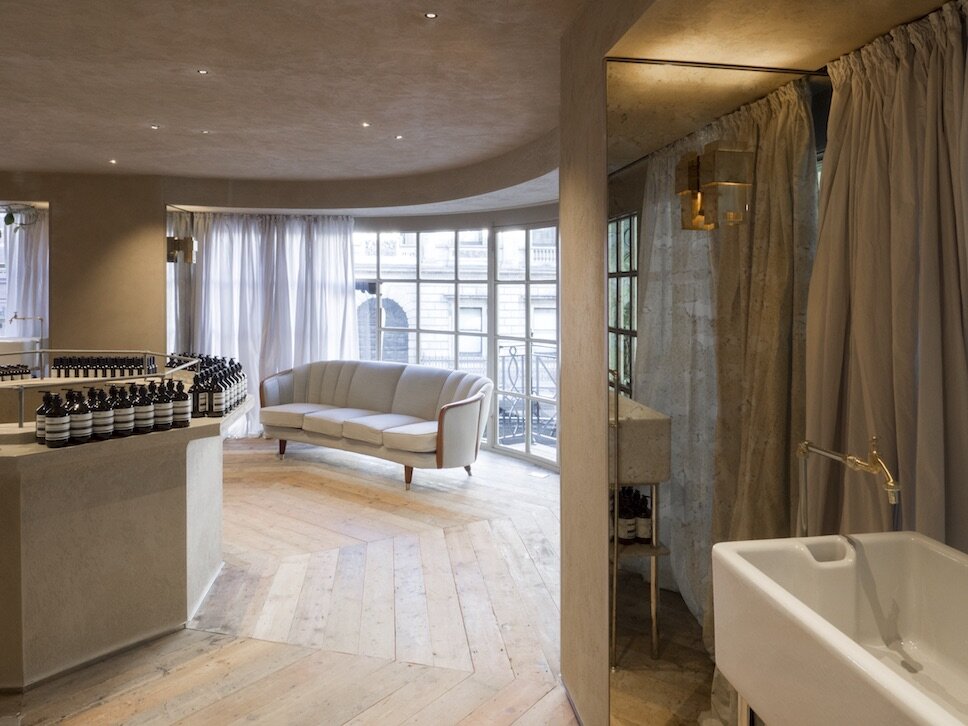 The brands unflinching commitment to high quality design has set a new standard, so much so that it is simply not good enough for global brands to have have a run of the mill shop, deliver on an uninspiring concept or use poor quality materials. So to execute their visions, brands like Aesop rely on world class designer practises, who in turn require top level procurement services, who time and again turn to LASSCO for the highest quality materials, surfaces and timber.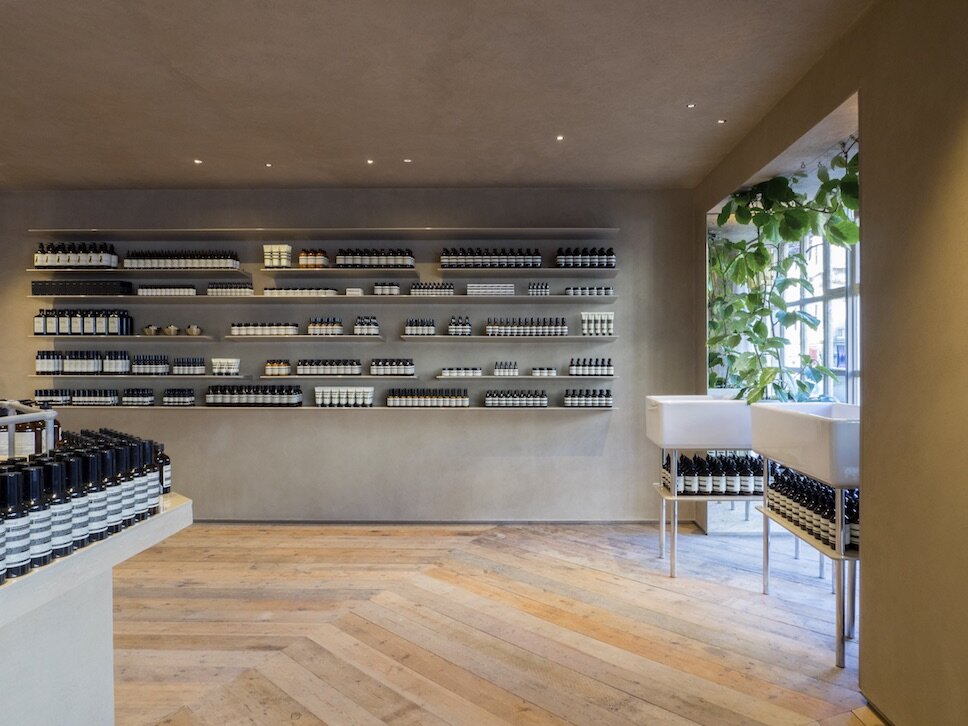 The LASSCO flooring department worked closely with rising star Studio Luca Guadagnino and our Bermondsey neighbours 101 Architecture and Design to supply Aesop with the reclaimed Victorian pine used on the first floor. Laid in a large scale, hexagonal configuration, the boards are left largely untreated, showcasing the natural age, quality and muted tone of the timber.
Below are the samples used by 101 Architecture and design.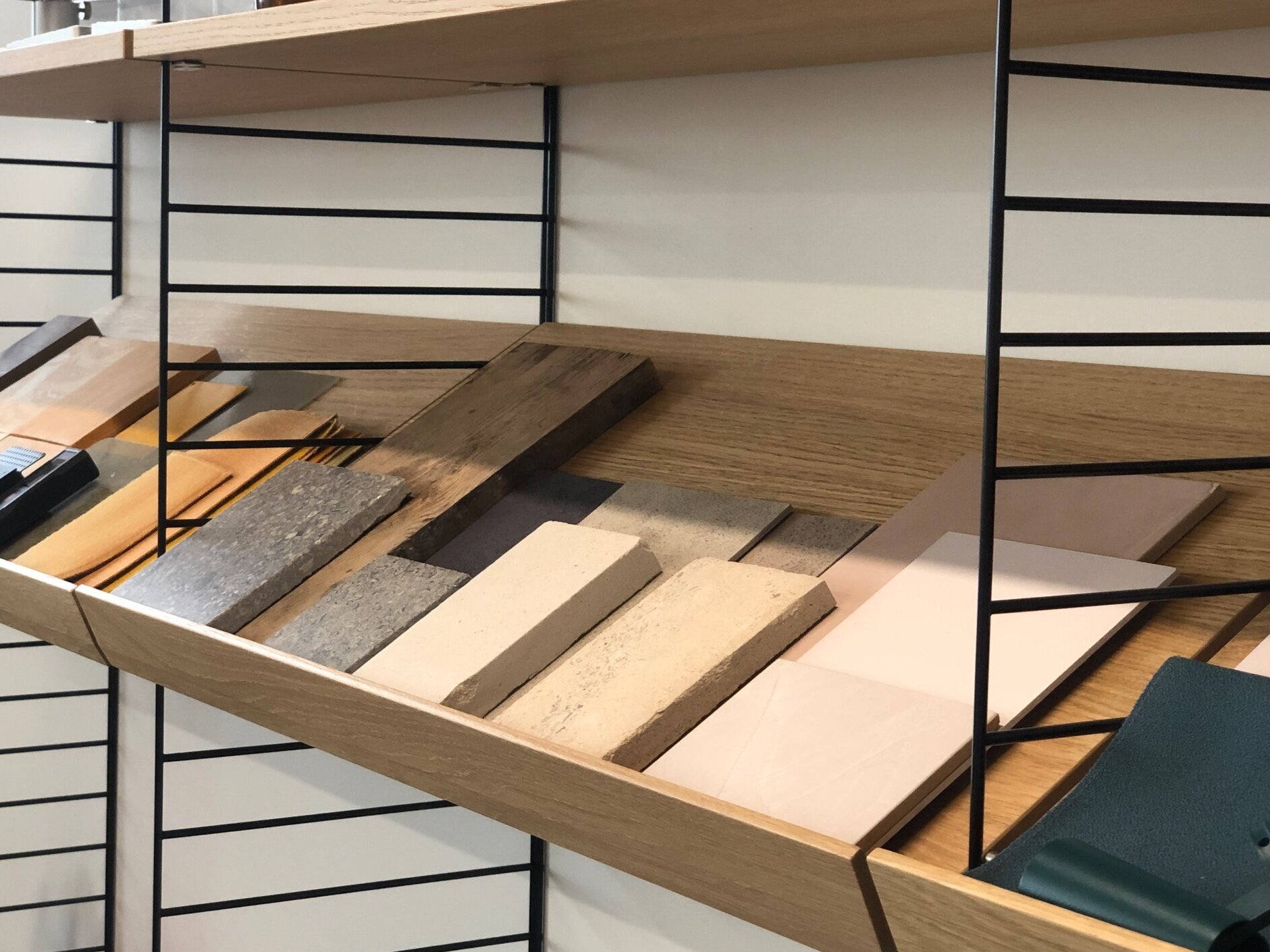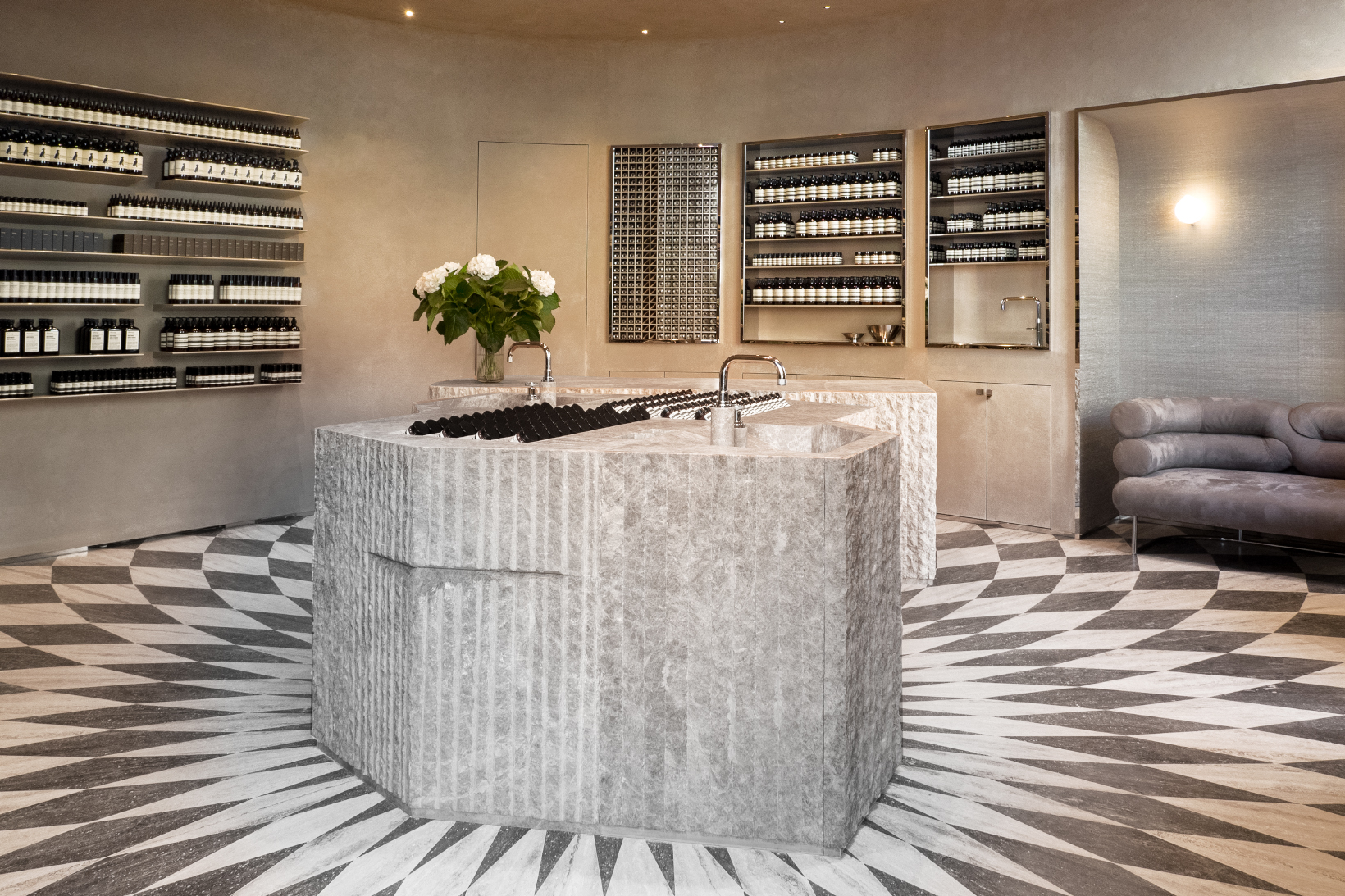 _
For the full list of reclaimed Victorian pine we have in stock, please look here.
Or if there is a tone or look that you desire; get in contact with our timber expert Nicholas Newman.
_