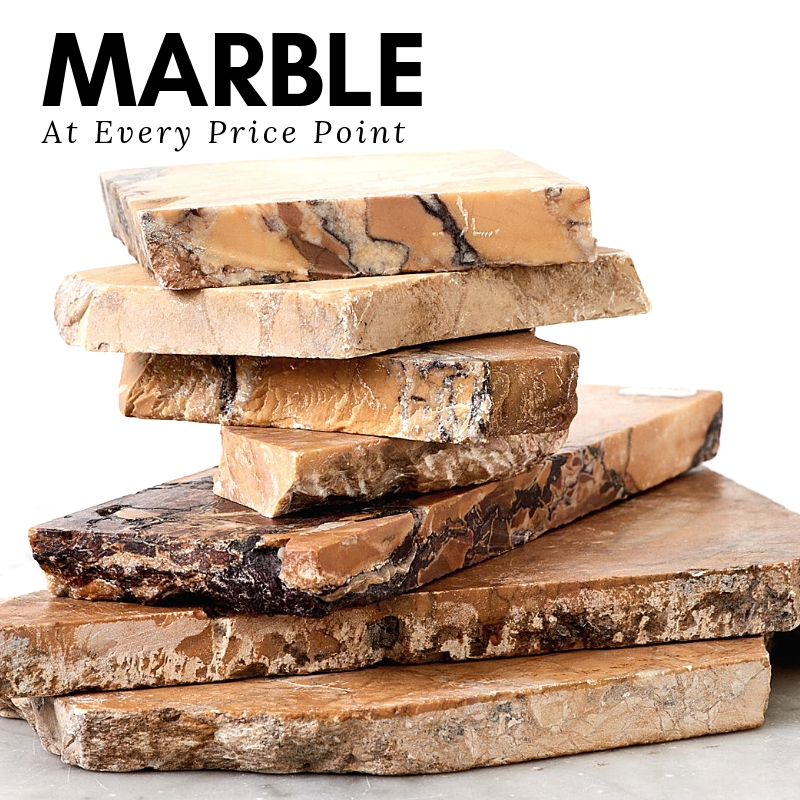 Marble has long been synonymous with opulent interiors however incorporating antique marble into your home needn't break the bank. If a statuary marble bust, grand chimneypiece or marble colonnade would not be at home with you, there still are a multitude of ways to inoffensively incorporate this luxury material into the most modest dwelling.
Verde Antico bookends, £125 per pair.
Our marble bookends – salvaged from a damaged chimney piece – are functioning ornaments that will not struggle to contain the most expansive tomes.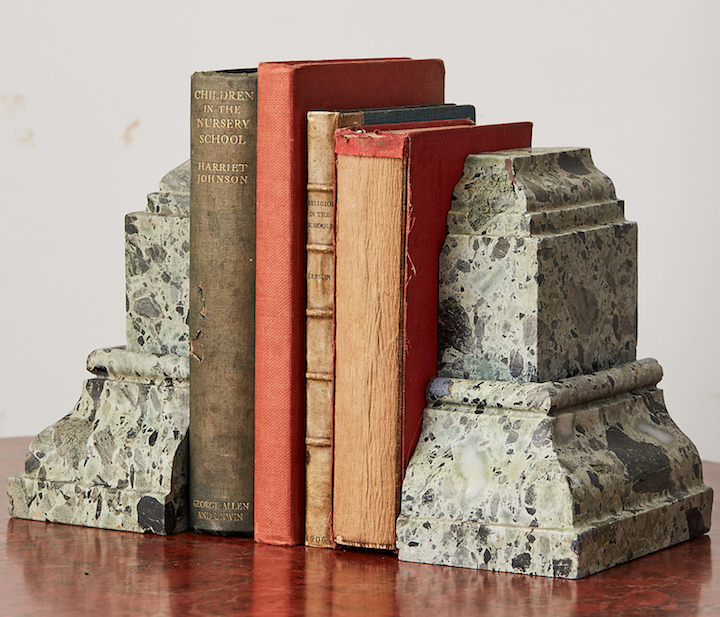 Pavonazzo cutting boards, £185 per sheet.
These Pavonazzo marble slabs were counter tops in a central London restaurant chain. We've broken them down into more manageable forms but they will forever be exotic and hard wearing.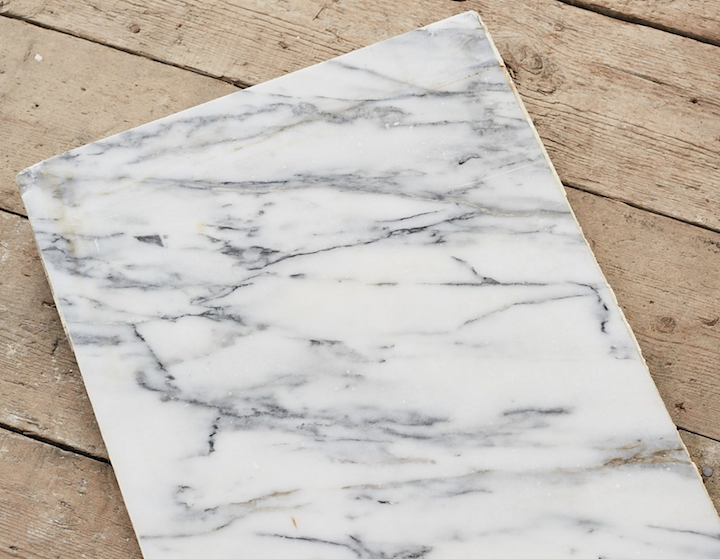 Carrara plinths with brass inlay, £250 each.
What better way to elevate your aesthetic than elevating your objet with a decadent Carrara marble plinth. This collection of half a dozen plinths was entrusted to LASSCO by a well-known Belgravian haute couture fashion house.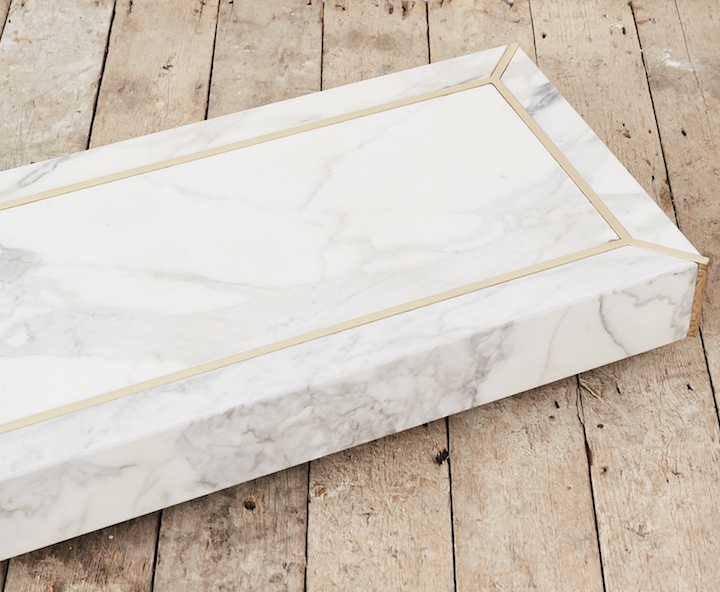 Rojo Alicante table, £780.
This earthy, deep-veined table top will enhance an interior by providing rich, subtle Mediterranean hues, with form so clean you could eat your supper off it. Preferably Manchego and Rioja.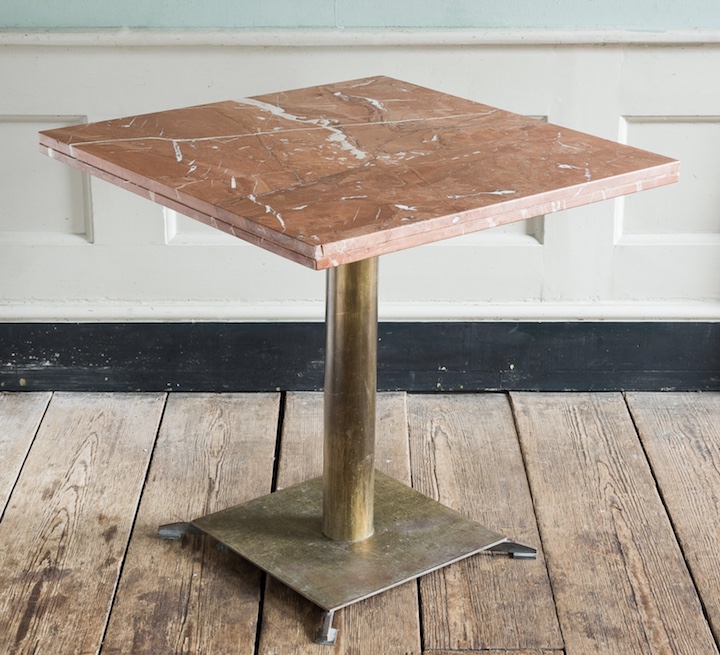 Portoro coffee table, £2450.
A sleek, late-mid century French coffee table is the ultimate in sophistication. The heavily patinated angular brass frame brings into contrast the ageless, solid Portoro top.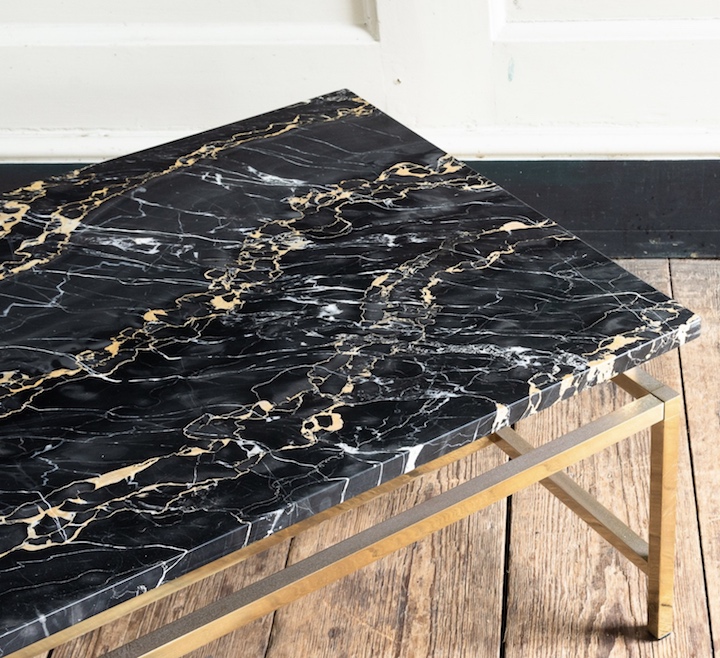 ---