The origins of LASSCO (The London Architectural Salvage & Supply Company) can be traced way back through "Geo. Amos & Son" – a cabinet makers in the East End – to sawyers at Spilmersford Mill on the Tyne in East Lothian in Georgian times. It was in the 1970's that Adrian Amos saw the opportunity for dealing in Architectural Salvage. He had found that old, beautifully-made architectural joinery and fixtures and fittings – that were being readily destroyed or thrown into skips in the name of modernity – had willing buyers that shared his enthusiasm for it all. He was,
"…pulling mahogany doors out of a skip at one end of the street and selling them at the other".

That is how it started.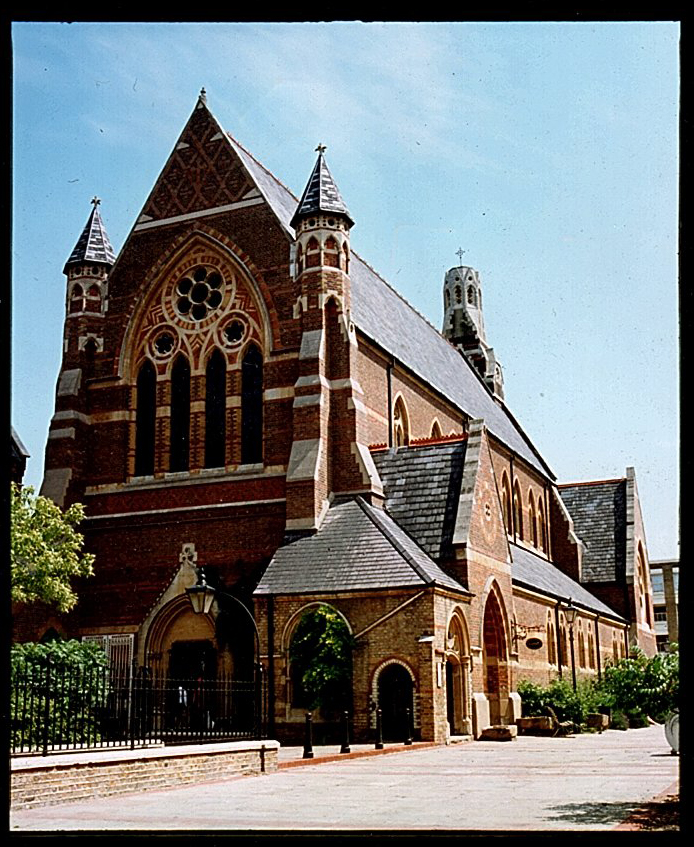 In 1978 "Shoreditch" was a byword for dereliction and decay – collapsing buildings, burnt-out cars and poverty. It is a corner of London that feels very different today. In the middle of it, just south-east of the Old Street roundabout, St. Michael & All Angel's Church, which had been built in 1865 as a glorious and cavernous gothic masterpiece, had also succumbed to dereliction. The congregation long-since departed, by 1978 it had been used only for storage for over a decade and it was for sale. The roof was leaking and there were tramps living in it. Adrian, teaming up with Geoffrey Westland, bought it.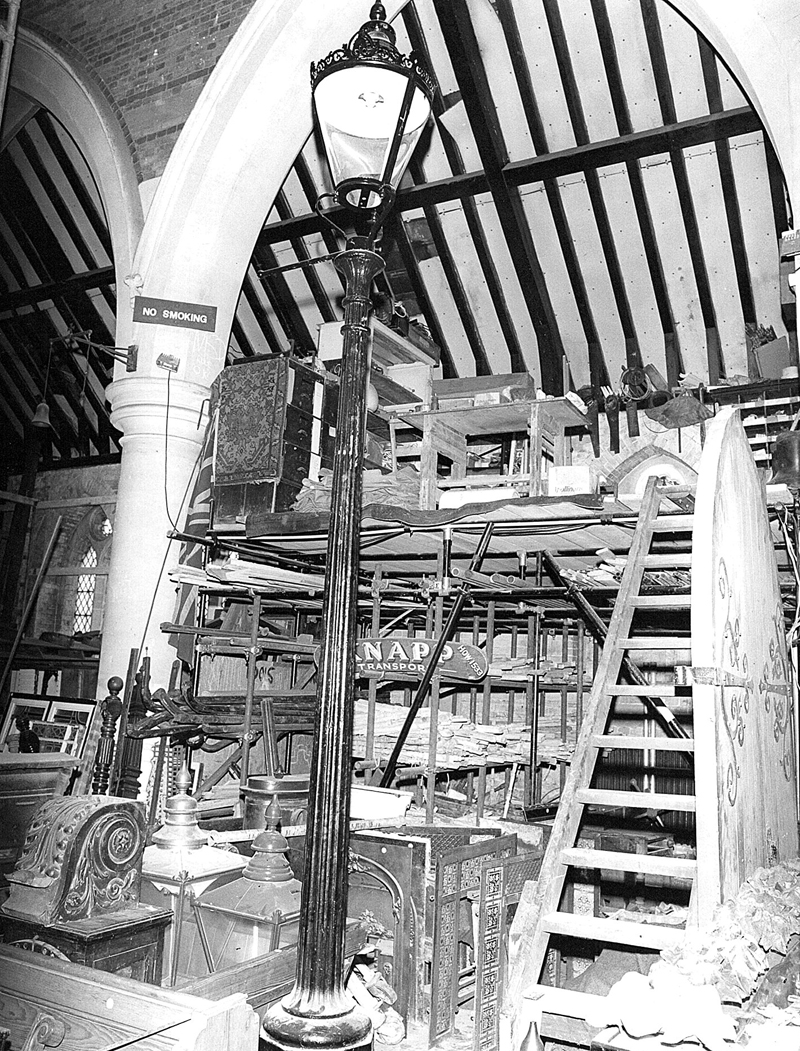 His burgeoning "architectural salvage" shop (then a newly coined term), in the corner of the Geo. Amos & Son "Lion Works" premises in Hampstead, [pictured here] now had the room needed to expand in the drafty church in EC2. The space – the nave of St Michael's, and the yard outside – was inevitably quickly filled with salvage. The demolition sites of the City of London, and beyond, were rich with fabulous unwanted architectural treasures – both decorative and useful. Business boomed. The London Architectural Salvage & Supply Company registered its name and formally applied to Her Majesty's Customs and Excise in order to trade as a VAT registered Company – the classification "Other Goods" was the best fit.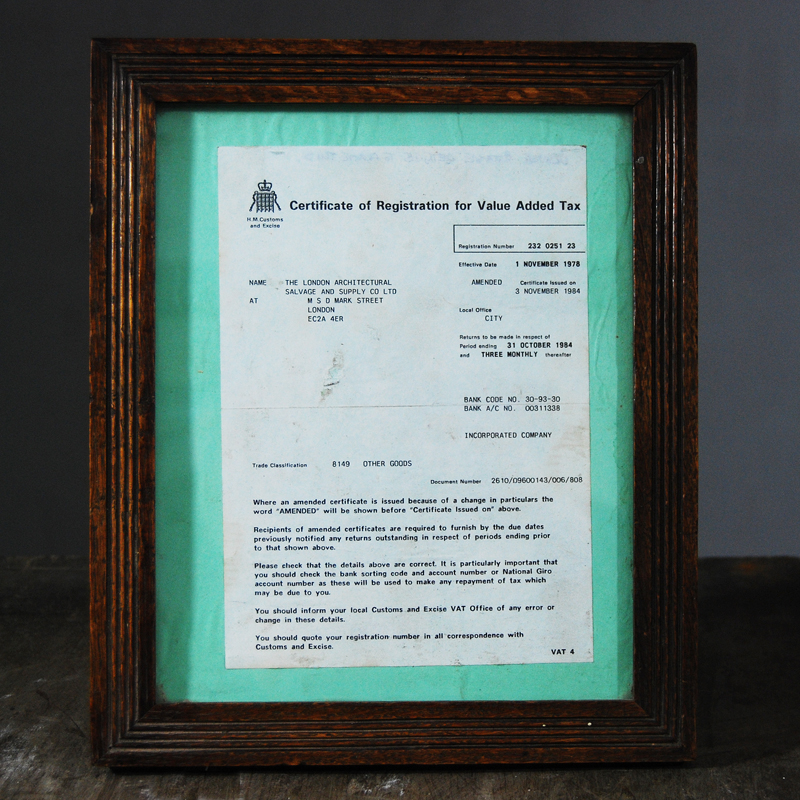 We still have the registration document. It is dated 1st November 1978 – the company is forty years old this week: Happy Birthday LASSCO!
[For more of the history of St. Michael's Shoreditch and LASSCO's occupation there from 1978-2007, click here]
LASSCO, still an Amos family firm, now operates from three locations: Brunswick House in Vauxhall, Ropewalk in Bermondsey and The Three Pigeons in Oxfordshire. www.lassco.co.uk