LASSCO Will Be Hosting A Series Of Guest Speakers On the History Of Design And Architecture At Brunswick House.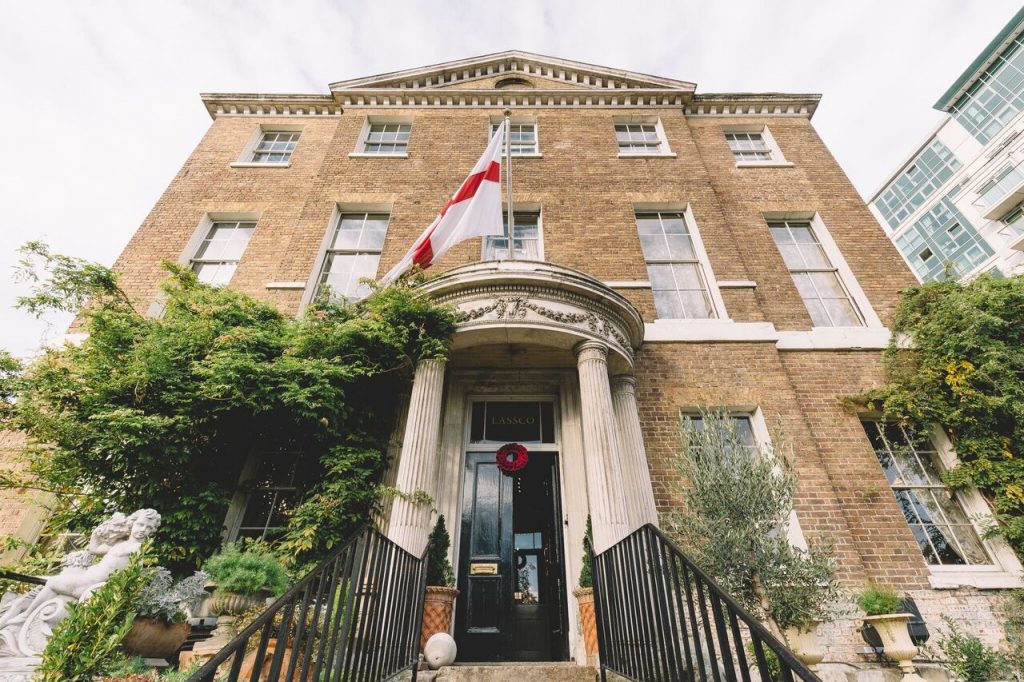 Brunswick House has afforded much hospitality, and erudition, since its foundation stone was laid in 1758. From its days as home to the eponymous and widowed Duke and his sons [orphaned entirely in 1815], and during the years as family home to the sociable William Williams MP, and those enjoyed here by Emperor Woodford, early adopter of the Dahlia reputedly first cultivated in the British Isles in our grounds, and as birthplace of the Rev Henry Williams Baker Bt, the great hymnodist, and as  Pleasure Gardens under the proprietorship of Mr Samuel King, the House will have seen many jolly times.
After the acquisition of the building by the London & Southampton Railway the Brunswick House Literary & Scientific Institution was established with a Lending Library for the benefit of the locomotive drivers and large numbers of railwaymen employed at the adjacent and vast Nine Elms depot – now the site of the US Embassy, Covent Garden Market and our newly emerging skyscraper neighbours. Improving lectures were soon accompanied by the provision of billiards, Smoking Concerts and Children's Parties under the Patronage of the Mayor. During the War, Worker's Playtime was broadcast from our Concert Hall on the BBC Light Programme. In later years, skiffle groups and the latest Rock & Roll dance craze was popular.
Accordingly and in continuance of this record of uplifting and instructive hospitality we are delighted to be hosting a short season of four evening lectures  under the auspices of 'Historic Decoration'. Guests will be greeted with wine and refreshments and will enjoy some stimulating talks by experts in their fields – namely the history of design, architecture and ornament.
We have a host of eminent lecturers in store. On April 25th the founders of Historic Decoration, architectural historian Oliver Gerrish and interior designer Caroline Percy, will be discussing 'Masters of the Arts and Crafts', and in May we welcome architectural author Jeremy Musson who will be lecturing on 'Adam and the Art of Elegance'. June sees colour specialist and interior decorator Edward Bulmer's 'Point, what's the Paint?' talk and finally in July art historian and design consultant Stephen Calloway rounds up proceedings with 'Outside – Inside: The architectural interior'.
Guests will no doubt need sustenance afterwards and are encouraged to book a table in our celebrated restaurant in the Concert Hall.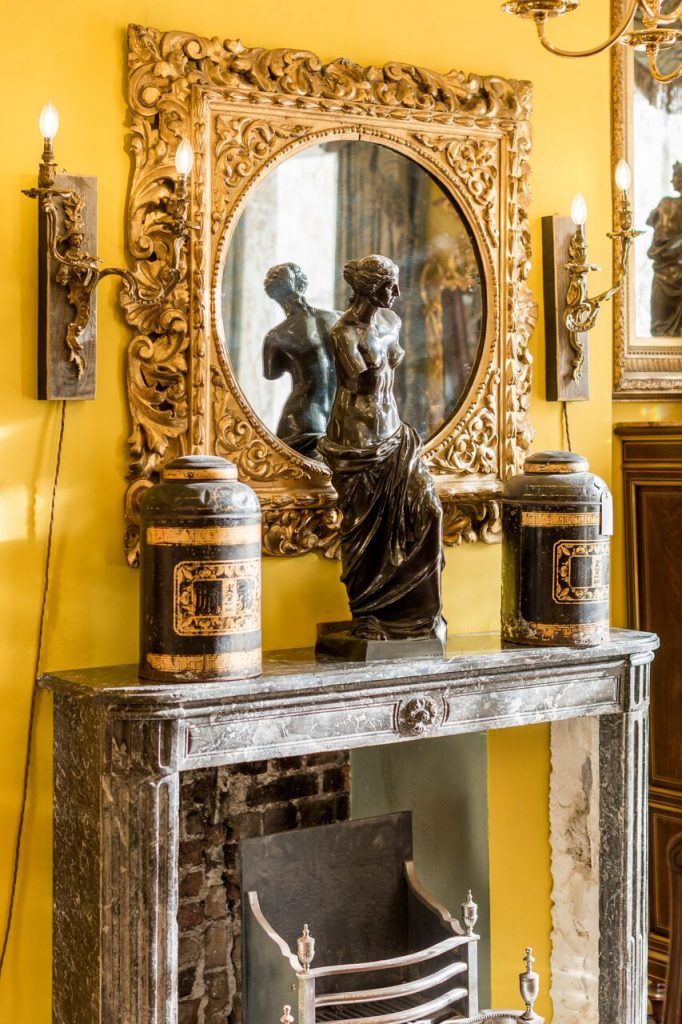 Listed Talks:
Wednesday 25th April – Caroline Percy and Oliver Gerrish – 'Masters of the Arts and Crafts' 
A colourful overview of this extraordinary period in interior design, as well as advice on how to use the style today.
Caroline Percy is an interior designer and consultant in Fine Art and Antiques and founder of Hotspur Design. As well as designing interiors, she advises clients on the acquisition and sale of antiques, including furniture, objets d'art and paintings.  Caroline grew up surrounded by historic and important works of art which fostered an interest in the decorative arts and encouraged her to acquire a wide knowledge of historic interior styles. She has lived in Italy, France and Spain. Caroline has worked on a number of high profile design projects for both historic and modern interiors and has appeared on various television programmes.
Oliver Gerrish has a Masters degree in Architectural History from the University of Cambridge. Oliver is a trustee of the Derbyshire Historic Buildings Trust. For over a decade he has been closely involved with historical architectural charity, The Georgian Group, for whom he founded and successfully led The Young Georgians from 2002-2016. He was one of the youngest feature writers for Country Life, and has written for The Georgian magazine and reviews for House and Garden and other magazines. He regularly organises tours of historic buildings throughout Britain for private clients and charities. Oliver has appeared in a number of architectural series on television including BBC, ITV and Sky Television, including the Titchmarsh Show and BBC's Secret History of Our Streets. He worked with Sarah Beeney on her Rise Hall Restoration Nightmare programme. He is also a Guildhall trained professional opera singer.
Wednesday 23rd May – Jeremy Musson – 'Adam and the Art of Elegance'
Jeremy Musson will examine the work and legacy of Robert Adam.
Jeremy is an architectural historian, freelance since 2007, writer, editor and presenter. He is a recognised authority on British country houses and a skilled but accessible communicator in this field on TV, radio and as print journalist, author and lecturer.  Since 2007 he has also been a consultant on historic buildings and founder of Wheatsheaf Press specialising in histories of significant houses. He is a TV presenter and co-writer of 14 programmes –  BBC 2 series The Curious House Guest 2005 – 2007 (incl. Burghley, Holkham, Chillingham)
Wednesday 20th June – Edward Bulmer – 'Point, What's the Paint?'
How to view colour in buildings, ancient and modern
Edward has spent the last 30 years working in some of Britain's finest buildings. He is a leading interior designer, architectural historian and 'colourman', renowned for restoring our heritage buildings, bringing his expert knowledge to conservation and his design flair to the creation of new spaces for modern living.
Wednesday 18th July – Stephen Calloway – 'Outside – Inside: The Architectural Interior'
 Stephen Calloway charts the long and varied use of architectural motifs in the creation of interiors ranging from the magnificent to the mad.
Stephen Calloway is a curator of paintings at the Victoria and Albert Museum in London where he is an expert on 19th century art, and has made a particular study of the decadent and dandy culture of the fin de siecle.
In 1993 he staged the V&A's exhibition on the 1890s, 'High Art and Low Life', and curated the 'Aubrey Beardsley Centenary Show' in Tokyo and London in 1998.
He writes on the history of taste and lectures widely in England and America.
He also worked, in his role as a consultant on period sytle and manners, with Nicole Kidman and John Malkovich on Jane Campion's film of Henry James' novel 'The Portrait of a Lady'.
Book your tickets.
And if you would like to stay for Dinner: make a restaurant reservation here.
The evening starts at 6.30pm.
Tickets are priced at £25 per person to include the lecture itself and wine on arrival.
Directions to find LASSCO Brunswick House are here.
Please direct any questions to Alex: 020 7394 2100 or alex@lassco.co.uk