If you like the smell of fresh tarmac get down to LASSCO Three Pigeons. After weeks of preparatory work, today and tomorrow we have the big pour – followed by the big roll (Mon/Tues 3/4th July 2017). We do need a bigger car park  – the new one should be plenty big enough – we may even be able to welcome light aircraft.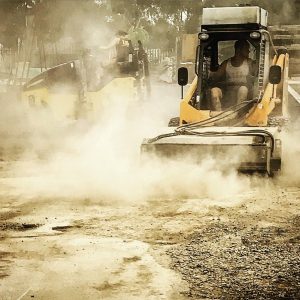 If you're coming to see us today or tomorrow, please anticipate temporary parking arrangements, and quite a bit of noise and dust. The restaurant is on a limited opening today and is closed tomorrow (Tuesday 4th July 2017). Thereafter, please anticipate an acre of smooth black tarmac for you to park on.
Update – end of the Monday: The front apron is done – not a pothole in sight – and the car park and yard to the left hand side are rapidly being re-surfaced. Looking forward to completion tomorrow!
Save
Save