LASSCO Three Pigeons is chuffed to be included in The Daily Telegraph's "Top 50 Interiors Stores". To be rubbing shoulders with The Conran Shop, Habitat and Heal's is extremely gratifying!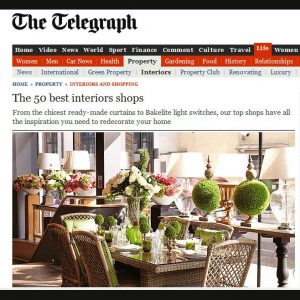 "LASSCO
By combining showroom with restaurant, the Oxfordshire outpost of this architectural-salvage outfit repeats the trick of its Vauxhall location. It is also the place to find unusual items, such as a Victorian pulpit, among the fittings, fixtures and furniture. London Road, Milton Common, Oxfordshire lassco.co.uk"
See the full list here.