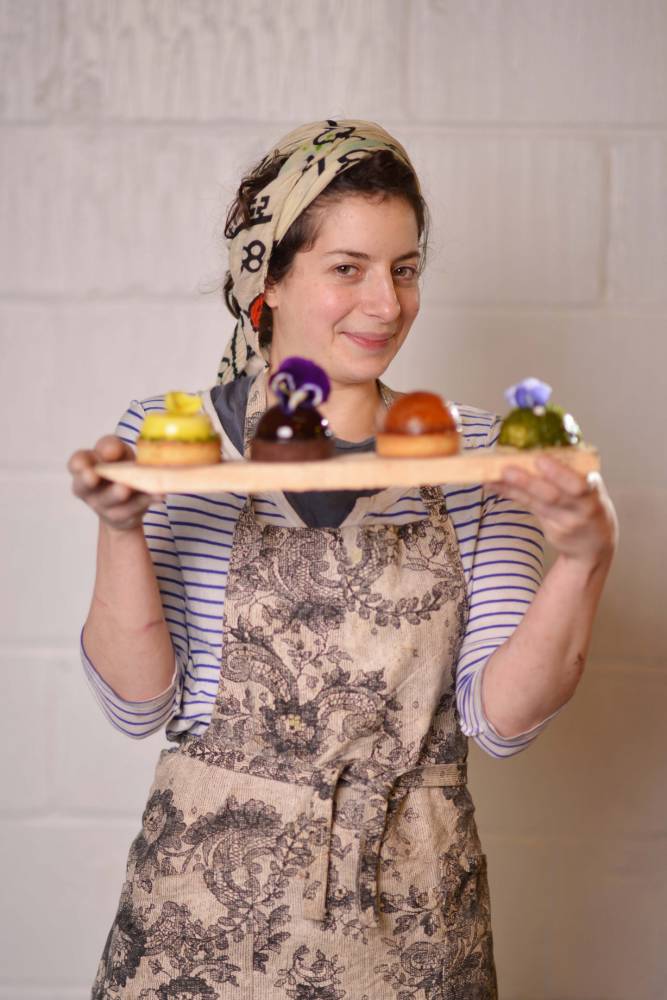 A year ago, Poppy Smadja ate the lemon tart that changed her life. It was a tarte au citron, made by cult Parisian chocolatier Jacques Genin. Simple yet perfect, it convinced Poppy – already 'besotted' with patisserie after three years in Paris – this was her calling.
With the help of her French-trained twin Sebastian, the 28-year-old pastry chef (ex-Ottolenghi and St John) set to work learning everything she could about patisserie.   Last year she won the baking prize at Young British Foodie awards. Now, Poppy and Sebastians'  stall at LASSCO's Maltby Street Market is buzzing.  
Come and see for yourself at the week-end.  The Market is open both days. Saturday from 9am till 4pm & Sunday 11am till 4pm.
For more information about Poppy here's the full article from METRO.  Photo by Daniel Lynch.
http://metro.co.uk/2014/03/11/how-to-make-perfect-tarts-a-pastry-masterclass-from-poppy-smadja-4514537/