Our friends and neighbours at the world famous Le Manoir aux Quat' Saisons, a few fields away from The Three Pigeons, have a special event next month to tempt LASSCO customers (& staff!):
2oth November 2013 – An Exclusive Evening Behind-the-scenes at The Ashmolean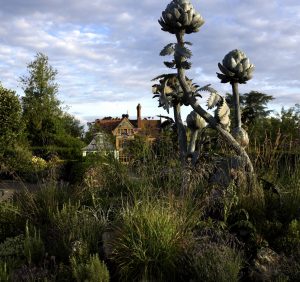 Enjoy an evening with three expert curators from the world-renowned Ashmolean, Britain's oldest museum. Explore the rich art and archaeology collections before a sumptuous four-course dinner at Le Manoir, especially created by Raymond Blanc.
Colin Harrison will guide you through the Francis Bacon and Henry Moore exhibitions. Guests will examine the important influences and experiences they shared and explore specific themes in their work.
Chris Howgego will provide an insight into the Heberden Coin Room, one of the leading international coin cabinets. Guests will be able to handle items from the Roman coin collection under expert tutelage.
Mark Norman will offer a close-up look at the state-of-the-art conservation facilities. Appreciate the extraordinary care given to the museum's collections and loan objects.
•Meet at Le Manoir in Great Milton for a private transfer to Oxford. Tea and coffee with cakes on arrival at the Ashmolean •Private guided tour •Champagne Laurent-Perrier reception with canapés •Four-course dinner with accompanying wines, coffee and petits fours at Le Manoir.
For further information or to book please contact Hannah Durand at Le Manoir,
01844 277484
If you are going do call in to LASSCO Three Pigeons beforehand either for a light lunch or for a wander round the shop to see the latest acquisitions.