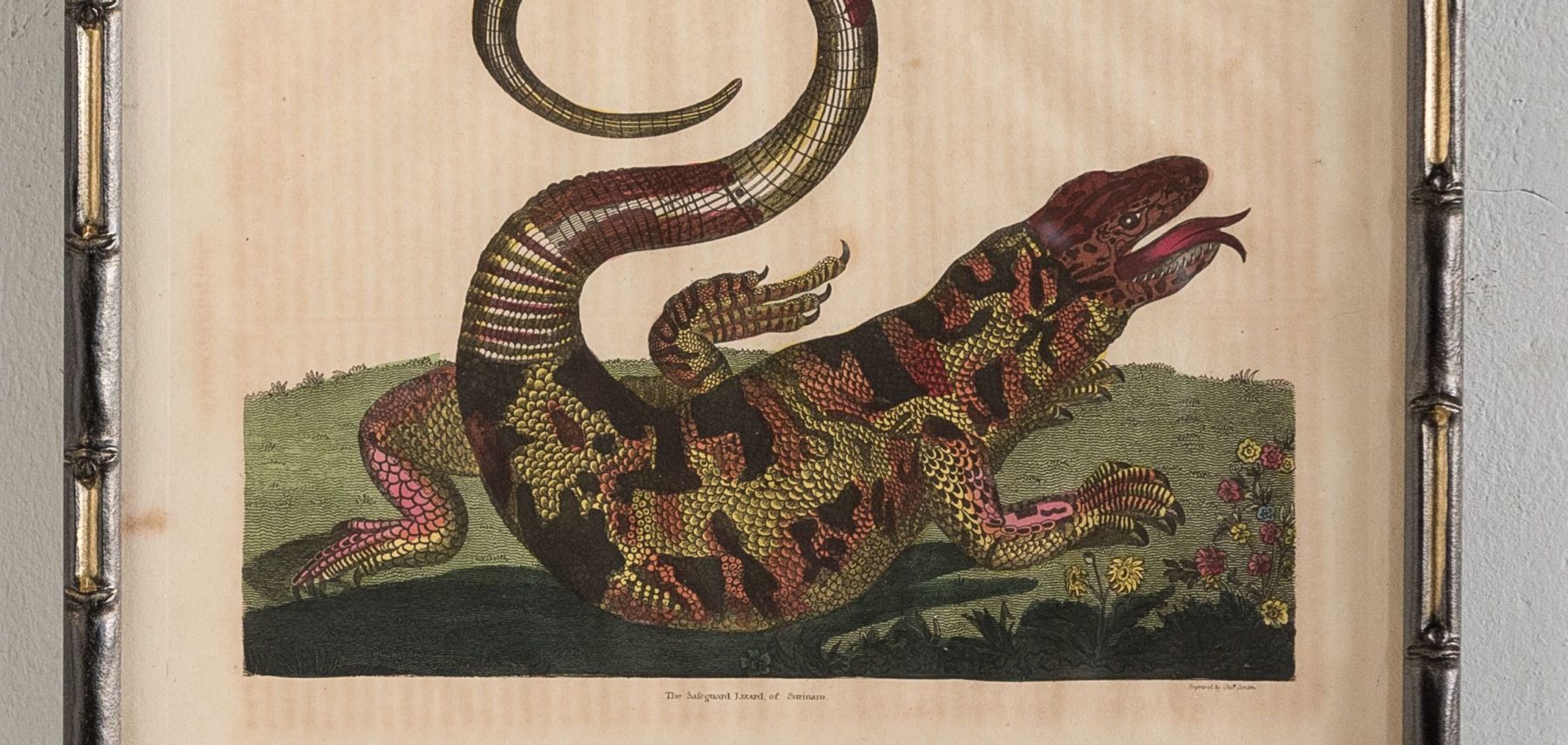 Framed Animal Prints
Human interest in the animal kingdom meant their imagery was one of the earliest depictions in cave paintings.

In the age of European discovery prints became available to the wider public who were fascinated by the exotic creatures being sent from far off shores. Sometimes explorers sent just the animal skins back home which were later stuffed and then drawn, resulting in some very strange looking creatures.

We have everything from shellfish and insects to tigers and elephants, or even just the humble dodo. Some of our most popular prints depict the darker and more emotive species, snakes, spider and moths.

All of our prints are originals not copies or reprints and ready framed so you can create your own 21st century cabinet of curiosities.