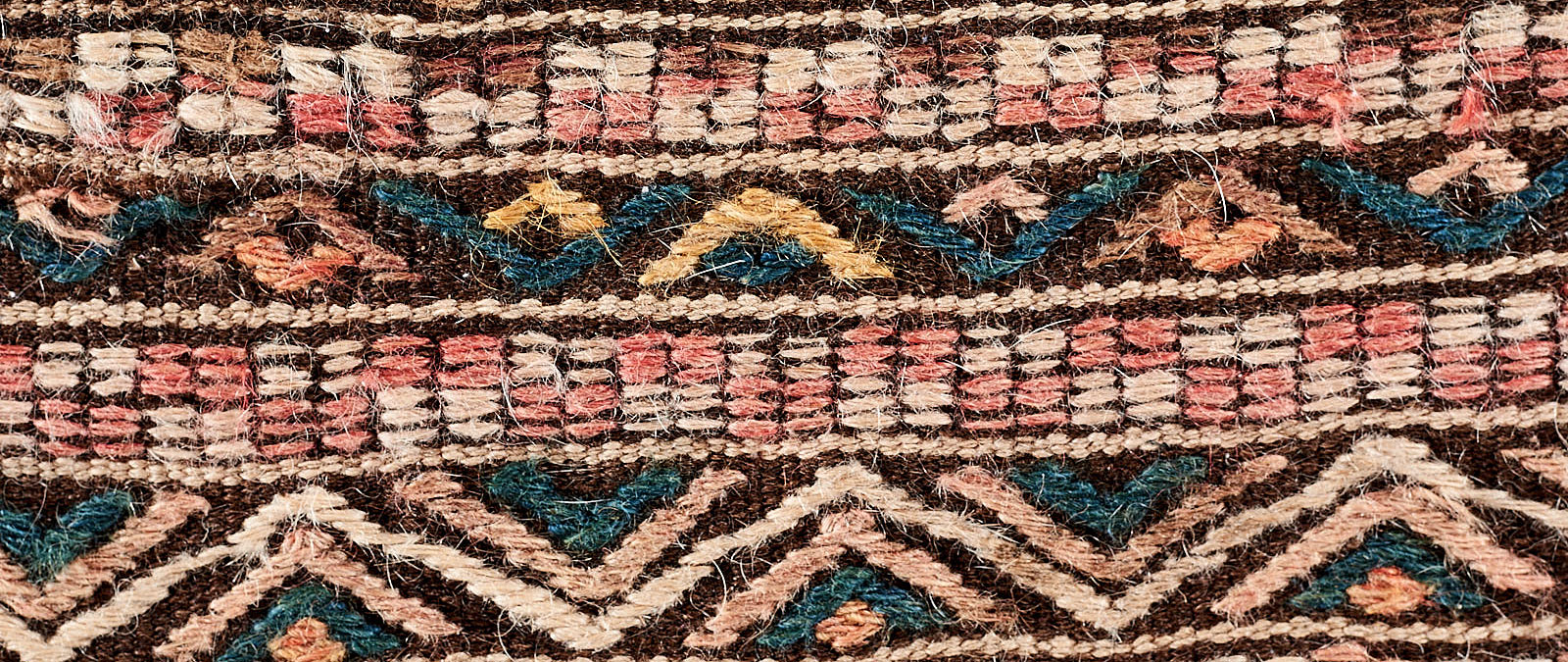 Textiles & Carpets
Gallery carpets, runners, prayer rugs and tapestries – some pristine, some worn and low – we love the mellow colours and character of old rugs, flags, tribal cloth and curtains.
53 items found
Page 2 of 5
Japanese rice bag blanket,

£

350

Japanese rice bag blanket,

A large patchwork blanket with Nippon and Nis-shin flour branding hand printed on cotton. Boro translating as "scraps of cloth" in Japanese, Boro is a symbol of a "use everything and waste nothing" philosophy. It is a utilitarian material. Born from a period when Japan closed its ports to foreign goods, fabrics like cotton became extremely precious and rare. These materials were saved and repurposed from each generation to the next.
Featured Items
An English plaster bust of the Emperor Vespasian,

£

980

Italian 'Cubic' Chandelier,

£

1,400

Italian 'Cubic' Chandelier,

Italian "Cubic" chandelier in chrome and brushed steel by Gaetano Sciolari. This piece has twelve chrome and perspex cubic light shades held on a series of geometric brushed steel arms.

Brunswick lace panel

£

336

per panel

Brunswick lace panel

Handloom weaving was brought to the Irvine Valley, Scotland, in the late 16th century. The craft of lace making was later introduced to the area in 1876 followed shortly by the invention of the power loom in 1877. Lace and Madras weaving continued to flourish there until the late 1970s. The struggle for companies to compete with the distribution of emerging European and Asian economies had a profound effect on the Scottish textile industry. Fortunately these patterned lace panels continue to be woven in Scotland on some of the last remaining Nottingham lace looms in the world. The manufacturing process is extremely labour intensive; the looms run at a very slow, controlled pace so as to give a high level of quality control. LASSCO has been working closely with the weavers to develop a unique collection of lace panels. These patterns were selected for use in, and especially woven for, the Saloon at Brunswick House, the 1758 Georgian Vauxhall home of the Duke of Brunswick that is now the LASSCO 'flagship'. With authentic Gainsborough patterns appropriately reminiscent of the Vauxhall Gardens style, the lower edges are worked in embroidered scallops. Currently two in stock.

Octagonal Art Deco chrome lantern,

£

1,450